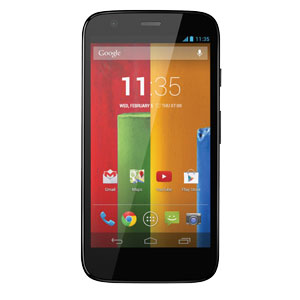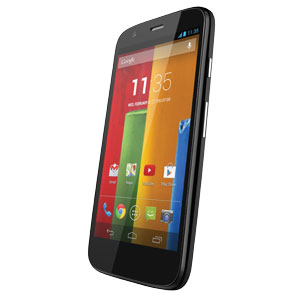 The Motorola Moto G has been one of the most popular Android phones of 2014, with clean software and powerful hardware at a deliciously low price point. Today, we're receiving an upgraded version with two new features: LTE connectivity and a microSD card slot. Let's take a closer look at the Moto G LTE.
The headline feature is that 4G LTE support, which was missing from the original model. That means you'll be able to connect to the fastest 4G networks in the UK, allowing impressive speeds and better connectivity.
The Moto G LTE comes with 8 GB of on-board storage, which of course can be expanded by up to 32 GB of extra space thanks to the new microSD card slot. The Moto G LTE is otherwise well equipped, with a 4.5″ 720p display, a quad-core Snapdragon 400 processor running at 1.2 GHz and 1 GB of RAM. There's also a 5-megapixel camera on the back, a 1.3-megapixel camera on the front and a 2070 mAh battery inside.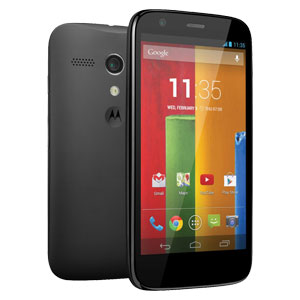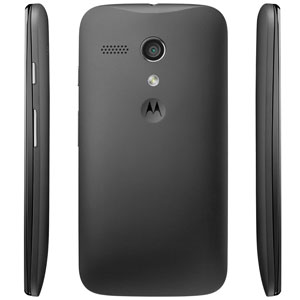 The phone runs near stock Android 4.4, which makes for a fast and clean Android experience. There's full access to the Google Play store, so you'll be able to choose from hundreds of thousands of apps available there.
The Moto G LTE looks like a strong mid-range contender, and I have no doubt that we'll see a lot of interest in this new upgraded model as well.
The Moto G LTE is in stock as I write this article, and will ship today. For live pricing and availability information–and to place your preorder–please visit the product page linked below!
Thanks for checking out the article and be sure to let us know what you think of the new Moto G LTE in the comments below! You can also reach us on Twitter @mobilefun if you have any questions or comments.