One of the best accessories you can get for a DSLR camera is a good flash unit. The same is true for smartphone photography, but thus far we just haven't seen an affordable flash unit for smartphones… until now. Take a look at the iblazr LED Flash!
The iblazr is designed to replace the weak flash units found in smartphones with a proper LED array, which is capable of providing a much brighter and more even light. We all know how bad smartphone pictures turn out with the flash on (even with great camera phones like the iPhone!) and this solves that problem.
The flash uses four high-power LEDs, producing a bright 5600K flash across an arc of 70 degrees. That's ideal for lighting a single subject or a small group at a middle distance, turning barely salvageable party snaps into photos you can be proud of.
Despite the iblazr's impressive performance, the accessory is tiny – barely larger than a 50p piece. The flash unit fits into your phone's 3.5mm audio jack, allowing for a stable mount and easy horizontal adjustments. There's even a cold shoe mount that'll work with many DSLRs as well.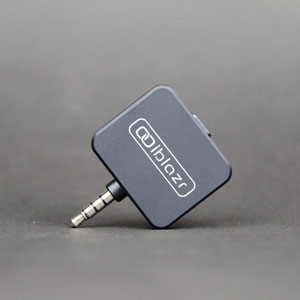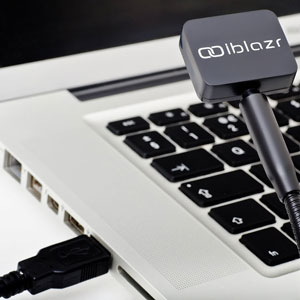 The built-in battery works for up to 3 hours at a stretch, and comes with four selectable levels (16, 60 or 120 lux constant light, or 270 lux flash). Recharging is easy too, with a USB charging cable included. Ingeniously, the flexible cable also can support the flash to make an impromptu reading light – not bad at all!

If you'd like to get the iblazr for yourself, then you're in luck – it's coming soon to Mobile Fun! For the latest price and availability information for this ultimate iPhone 5S accessory, please visit the product pages linked below:
Thanks for checking out the article and be sure to let us know what you think of the iblazr in the comments below!