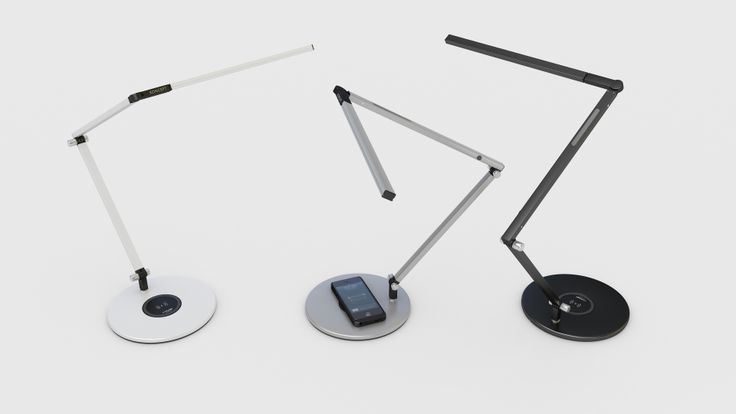 Here's something new: a Qi wireless charging enabled desk lamp called the Aircharge Koncept. The idea is quite sound; replacing two dedicated devices with a single, beautiful device. And the Koncept is nothing if not gorgeous, with a sleek modern design that fits rather nicely with the smartphone that'll be nestling on top of it.
The Koncept is made up of three hinges, allowing light to be distributed wherever you like. The LEDs used here provide high-efficiency energy, producing light without much heat or other waste.
The wireless charging follows the Qi standard, meaning you'll have instant compatibility with a range of phones from Google and Nokia which have wireless charging built in. You can also add wireless charging to most phones, including iPhones, Samsung Galaxy devices, Sony phones and some additional Nokia Lumias. For more information, visit our Wireless Charging Guide.
The Koncept is a pretty cool concept, don't you think? It's available for pre-order right now from Mobile Fun.
For more information on this charger-lamp combo, check out the product page below:
Thanks for checking out the article! Let us know what you think of the Koncept in the comments below, or speak to us on Twitter @mobilefun.