ElementCase have been making beautiful premium cases for smartphones for a while now, but it looks like they've really hit their stride with the Galaxy S5. We're debuting four new Recon cases for the phone, from the affordable Chroma, the mid-range RF and the high-end Pro and Pro Black Ops models.
These Recon cases boast clever protective designs realised with exotic materials and machined in the US to make a uniquely brilliant case. Let's take a closer look at each one, starting from the top.
ElementCase Recon Pro Black Ops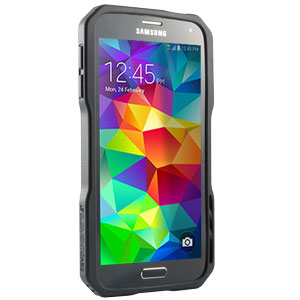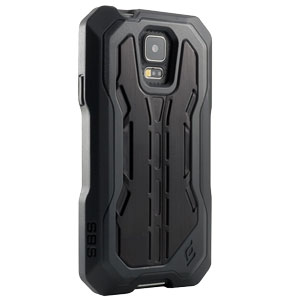 The top-tier ElementCase for the Galaxy S5 is the Recon Pro Black Ops. This heavy-duty case is designed for outside use in the most punishing conditions. The dual density chassis, made from TPU and polycarbonate, provides impact and scratch protection galore. The shell is reinforced with a CNC machined aluminium back plate, with a Type 3 hard anodized finish for rigidity. The Black Ops also includes an integrated privacy screen protector, acoustic sound boost chamber, lanyard and Fuse Dek belt clip / viewing stand. It's a comprehensive package that provides the best protection in the lineup.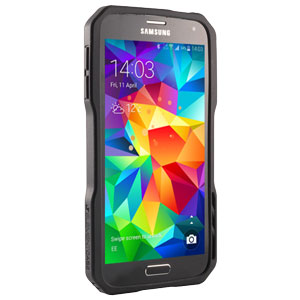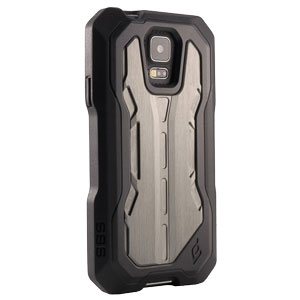 The Recon Pro is the second tier option, offering most of the same components as the Black Ops edition, including the dual-density chassis of TPU and polycarbonate, with the CNC aluminum backplate. At this lower price point, you do miss out on thenodised finish for the backplate, the privacy screen protector and the darkened colour scheme of the Black Ops.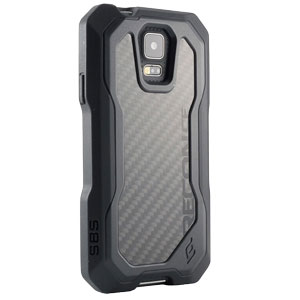 The CF here stands for carbon fiber, and that's exactly what this case is made from. This is the real deal too – it's not just a plastic with the carbon fibre look or texture like you'd find on the vast majority of carbon fiber cases on the market. You can feel the difference, and you'll be able to enjoy much improved protection here too.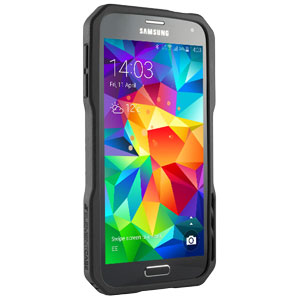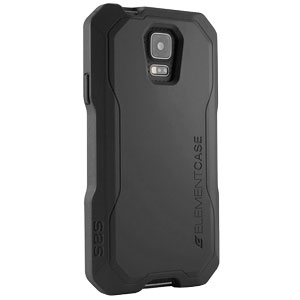 The Chroma gives you the essential component of the ElementCase Recons series, the dual density chassis, at an affordable price. The Chroma doesn't include a backplate, so you can expect a lighter albeit less rigid case.
Conclusion
Each ElementCase is intensely desirable – and if I haven't sold you already, then check out the product pages linked above to see what I mean. The ElementCase Recon series is coming into stock at Mobile Fun now, with the Chroma expected to arrive the third week of April and the rest of the series to appear the first week of May.
For live stock availability and pricing information, visit the links above or below for the Galaxy S5 case of your choice.
Thanks for checking out the article and be sure to let us know what you think of the cases in the comments below!