Two brilliant speakers from Matrix Audio have arrived in stock at Mobile Fun. They're the Qube and Qube2, a pair of tiny speakers that offer brilliant sound despite their small stature. Let's take a closer look!
Matrix Audio Qube Universal Pocket Sensor
The Qube is the world's smallest three watt speaker, and a recipient of the reddot design award 2013. The size of a golf ball, the Qube is small enough to fit inside almost any pocket, but packs a massive sonic punch. The speaker uses Passive Vibrating Bass (PVB) in order to provide a much better bass response than other speakers of this size, suitable for any genre of music.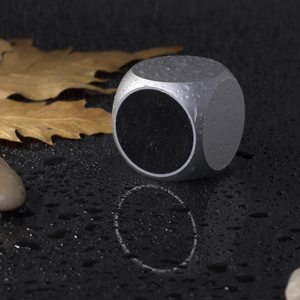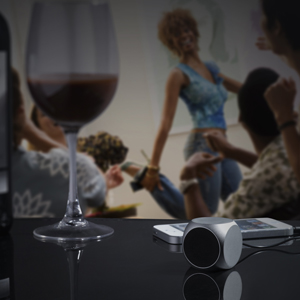 The rich aluminium exterior makes this speaker durable too, so you can use it freely without worry. The worst thing that's likely to happen is picking up a few cosmetic scratches, but the Qube also comes with a carry pouch that'll prevent that.
The Qube contains a built-in rechargeable battery that's good for 8 hours of music playback, enough for a full day of non-stop listening or a full week with regular use. The device connects over a 3.5mm jack, allowing universal compatibility with a range of smartphones, tablets, MP3 players and other devices.
The Qube is a killer 3.5mm mini speaker, and it's in stock now at Mobile Fun in four colours. For more information, check out the product pages below!
Matrix Audio Qube2 Universal Bluetooth Pocket Speaker
The Qube2 is the next generation of the Qube, offering a couple of new features – including stereo speakers and Bluetooth connectivity.
The headline feature is the inclusion of a second speaker, allowing full stereo sound in the new lozenge-shaped design. Each speaker remains rated at three watts, making this speaker even louder than its predecessor. Passive Vibrating Bass (PVB) technology returns here, ensuring a rich and deep sound despite the speaker's small size. The Qube2 also remains pocketable and is finished in the same stylish anodised aluminium.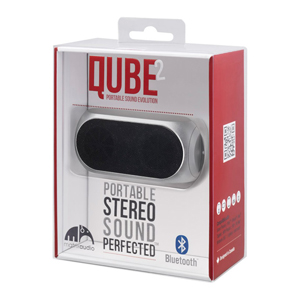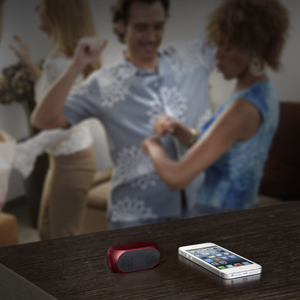 Bluetooth connectivity is the next big feature to be added to the Qube2, allowing wireless connectivity from up to 30 feet away. The speaker is compatible with any contemporary phone on the market, including iPhones, Android phones and Windows phones. Most tablets and laptops will include Bluetooth too, so chances are good that you'll be able to connect anything you want.
For more information on this awesome Bluetooth pocket speaker, check out the product page below in the colour of your choice.
Thanks for checking out the article, and I hope you have a chance to try these Matrix Audio Qube speakers yourself! If you have any questions or comments, please share 'em below.