The Sony Xperia Z2 is still a week from release, but we've already begun to stock a wide range of cases and accessories for the phone. Let's have a look at some of the latest arrivals for the Sony Xperia Z2 on our virtual shelves!
1. Cruzerlite Bugdroid Circuit Case for Sony Xperia Z2 – Green
This fresh case for the Xperia Z2 has a cute Andy the Android robot design, overlaid on a background of circuitry. The case is a nice choice for any Android fan, and is available in green, clear, white and black. The case is protective too, with a lip around the front protecting the screen and full scratch coverage for the edges and back.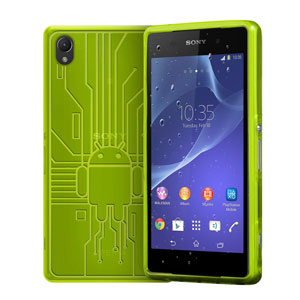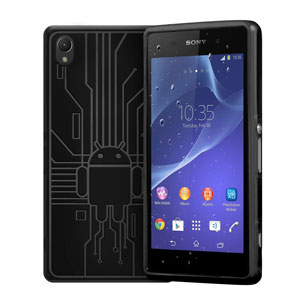 2. Pudini Leather Style Stand Case for Sony Xperia Z2 – Brown
This case is one of the nicest looking and feeling faux-leather covers I've seen for a long time. This slim flip cover provides good screen protection and a stylish, classical look. The front cover can also fold backwards to become a handy stand for viewing media or typing. The case comes in a range of colours too, including brown, black, blue and pink.


3. Ultimate Sony Xperia Z2 Accessory Pack
The Ultimate Pack is a low-cost collection of six useful Z2 accessories, including a pair of protective items, a pair of stands and a pair of car essentials. Each accessory is perfectly suited to the Z2, and provides the simplest way of covering all the bases for your new phone.


4. Ge-Force 3.1A Dual USB Car Charger
This new universal accessory is ideal for the Xperia Z2. The Ge-Force provides 3.1A of USB charging power in your car, from two USB ports. That means rapid charging, even for the Z2's expansive battery, and space to charge another phone, tablet or accessory at the same time. The Ge-Force is a simple accessory but a definite boon if you spend a lot of time in your car.


5. Muvit Premium Essential Pack for Sony Xperia Z2
Our final new arrival is this premium accessory pack from Muvit. The pack contains three items – an Ultra Slim Folio case, a glossy screen protector and a genuine Sony car charger. This collection is offered at a good discount compared to buying each item separately, and allows you to enjoy full protection (and a full battery) on your Xperia Z2.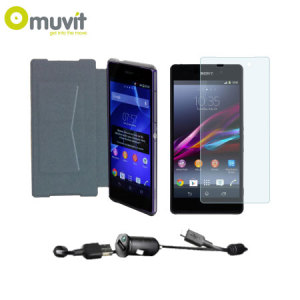 Conclusion
I hope you've found these new selections useful. Be sure to take a look at the product pages linked above for more details on each item, and to place your order if you're interested! Thanks for having a look and take it easy.