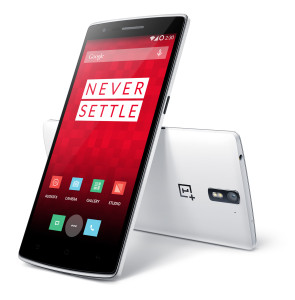 The OnePlus One is the "Flagship Killer." It's a bold claim from OnePlus on its smartphone debut, but it could well be true — the One has all the ingredients of a killer smartphone. The design is subtle but cleverly conceived, the hardware is powerful and modern, the software elegant and bleeding-edge. In almost every aspect, it's equal or better to the best flagship phones from Samsung, Sony and HTC.
All of that isn't worth a damn if the price is too high, but the 16 GB One is debuting in the US for just $299. That's about half what a typical flagship phone costs, and it's a move that could bring OnePlus into the mainstream. The strategy worked well for Google with the Nexus 4, and OnePlus will be looking to achieve a similarly strong result.
A Closer Look
Let's take a closer look at the OnePlus One, starting with the phone's design. The One forms a clever shape, with a slim 9mm body slimming to around 5mm at the left and right edges. The back cover is coloured white or black, and can be replaced by a number of official covers wrought in materials like denim, wood or kevlar. Even beneath the cover OnePlus have worked hard to make a good-looking phone, with circuitry carefully coloured and aligned.
Next up is hardware. We've got a Snapdragon 801 quad-core processor running at 2.5 GHz here, backed with 3 GB of RAM and 16 or 64 GB of flash storage. The phone has a 5.5″ display with small bezels, and a 1080p resolution that works out to over 400 pixels per inch. Beneath the removable back cover is a 3100 mAh battery. Connectivity is good too, with global 4G LTE support and the usual range of Bluetooth 4.1, Dual-band WiFi ac and NFC. All in all, the OnePlus One is a hardware titan, eclipsing the best phones on the market.
CyanogenMod 11S is the operating system on-board the One. Android 4.4 is the heart of the OS, but the CyanogenMod team and OnePlus have made some key alterations. Customisation is key here, with Cyanogen exposing much more of Android's nuts and bolts than you'd see on any other phone – even Google's own. If you don't want to mess, the OS still seems an improvement over stock Android – CyanogenMod features like Quiet Hours, an improved home screen and a flatter theme all make for small improvements.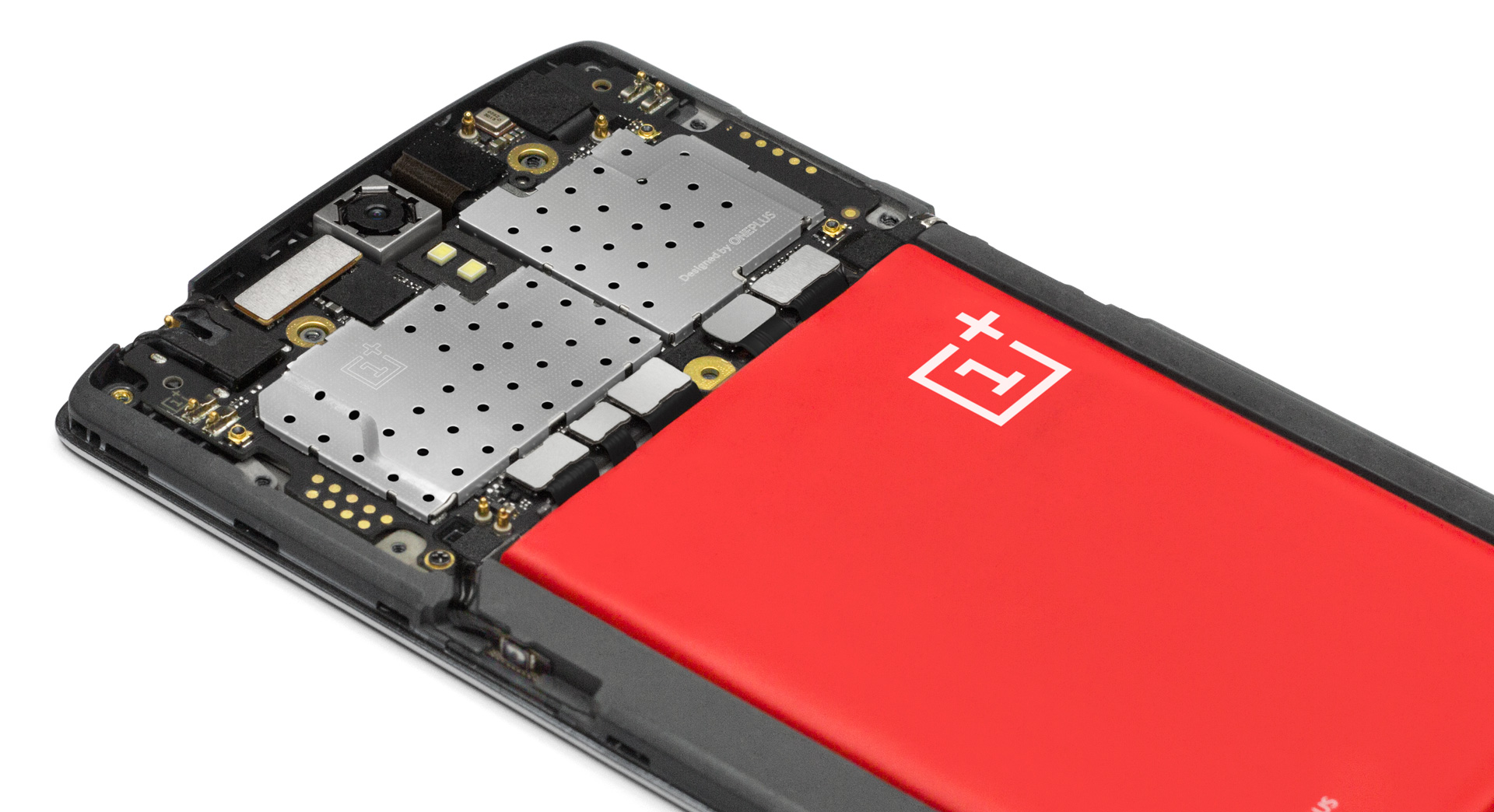 SIM-free price and accessories
The final stage is that killer price. The $299 16 GB model is already excellent, but the kicker is that moving up to 64 GB of storage costs only $50 extra – something that Apple charges $200 for. That 64 GB $349 price point is really unrivalled.
Of course, we'll also be sourcing a wide range of OnePlus One accessories including cases, covers, chargers, docks and more. We're also hoping to offer the phone sim-free and unlocked from Mobile Fun in its 16 GB Silk White or 64 GB Sandstone Black versions.