The Samsung Galaxy S5 is set to be one of the biggest mobiles of the year, and we're preparing for its imminent arrival with a range of new accessories. Today, I'd like to share two essential car accessories for the S5 – the Car Mount Cradle and the Car Mount Cradle with Hands Free.
Car Mount Cradle for Samsung Galaxy S5
The Car Mount Cradle combines two useful functions in one accessory, both charging and holding your Galaxy S5.
The phone is held within the sturdy plastic construction, with a strong suction cup mechanism allowing easy attachment to your windscreen or dashboard. A 360° rotating design allows for perfect positioning, ensuring your Galaxy S5 is placed somewhere convenient and comfortable. This is essential for using GPS navigation safely.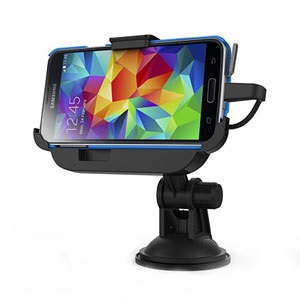 The car charger is integrated into the car mount, ensuring there are no untidy wires around your phone. This ensures that your phone will be fully charged when you reach your destination, even if you're using GPS navigation or other battery-hungry apps all the way there.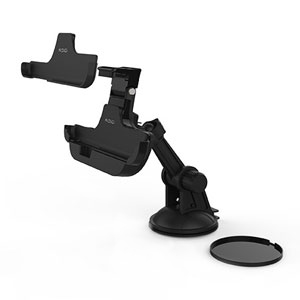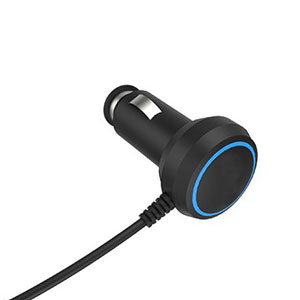 Of course, this cradle is made just for the Galaxy S5, so it fits the phone perfectly.
The Car Mount Cradle is in stock now at Mobile Fun, and can be bought via the product page links at the bottom of this article.
Car Mount Cradle with Hands Free for Samsung Galaxy S5
This upgraded Car Mount Cradle offers the same charging and holding functionality as the model we just looked at, but also includes a speaker and microphone for hands-free capabilities. With this model, you'll be able to safely and legally take calls while driving. A multifunction button makes it easy to accept or reject calls, too.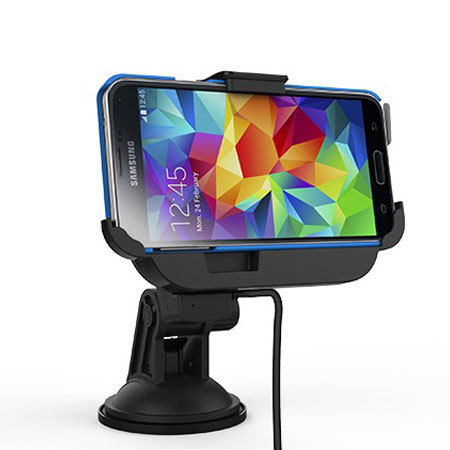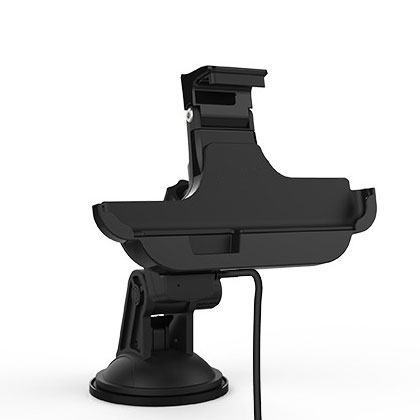 The Car Mount Cradle with Hands Free is coming soon to Mobile Fun – and you can place your pre-order at the product page linked below.
For more details
To see additional photographs and information on each model, please have a look at the product pages linked below.
Thanks for checking out the article and stay tuned for more of the latest accessories for the Galaxy S5 and many more phones!