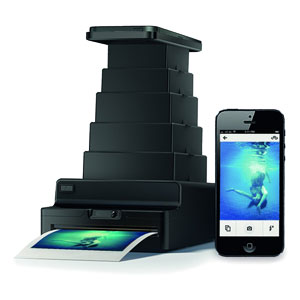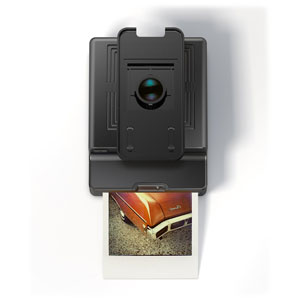 Here's a cool new iPhone accessory that'll appeal to any picture taker, from the most casual selfie snapper to the most serious iPhone photog. It's called the Impossible Instant Photo Lab, and it's essentially a Polaroid-style printer for your iPhone.
It works like this – just select a picture on your device, place it on top of the Instant Lab. Pull the shutter slide out, push it back in and hit the eject button – within seconds, your photo will be printed out. Then, you can watch as the photo develops in the palm of your hand. This immediacy is quite spectacular, and feels futuristic and retro at the same time.
It's not just your own camera photos that work with the Photo Lab either. You can print out screenshots, images downloaded from websites and shots taken by your friends too. In fact, if you can see the image on your device, you can print it out on the Instant Photo Lab.
The Instant Photo Lab is compatible with colour, black-and-white, gold / silver framed and colour framed Polaroid film, so you're free to experiment and find the best combination for each photo you want to print. These one-of-a-kind tactile and tangible photographs stand out from the crowd, and bring a whole new dimension to your subject.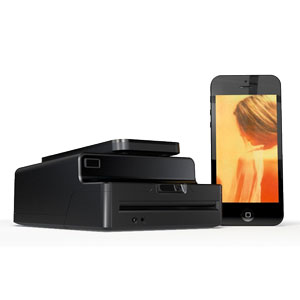 The Instant Photo Lab a cool gadget that'll appeal to anyone who enjoys taking and sharing photos – just writing this article has made me want one!
For more information on the Instant Photo Lab – including live price and availability information – check out the product page linked below.
Thanks for checking out the article, and be sure to let us know what you think of the Photo Lab in the comments below!