Two new official cases have been announced for the Sony Xperia Z2 Tablet, and we're going to be stocking them soon at Mobile Fun. These official accessories are all-new Xperia Z2 Tablet cases: the Official Sony Style Cover Stand and the Official Sony Cover Stand with Keyboard. Let's have a look at each of the new cases in more detail.
Official Sony Style Cover Stand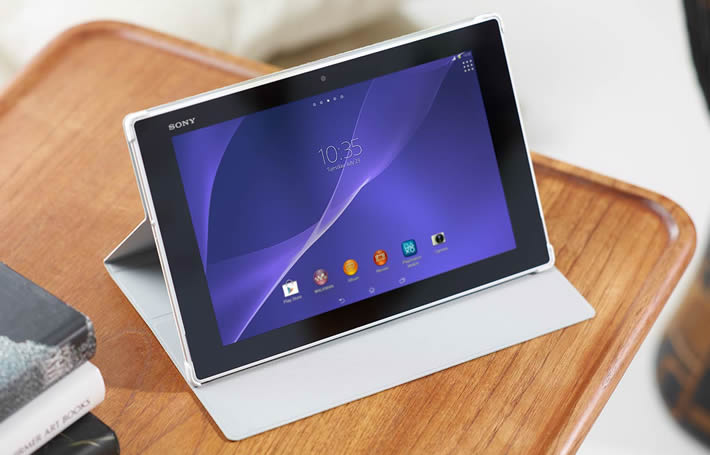 The Style Cover Stand is a slim folio case for the Z2 tablet. This popular form factor ensures the 10.1-inch display of the Z2 Tablet is well protected from scratches and knocks when the tablet is in your bag. It also adds a convenient media stand to the device, supporting the tablet in landscape mode when the flip cover is folded backwards. This is ideal for watching videos on the tablet, and also comes in handy for games and looking at incoming notifications.
Compared to other folio cases on the market, the Style Cover Stand distinguishes itself with its extremely slim dimensions and light weight. The look of the cover is also top-notch, with rounded edges and a smooth finish matching the tablet itself.
The case is available in black and white, to match or contrast with the white or black finish on your chosen Xperia Z2 Tablet. To see more images of each colourway or to place your pre-order, check out the product pages linked below:
Official Cover Stand with Keyboard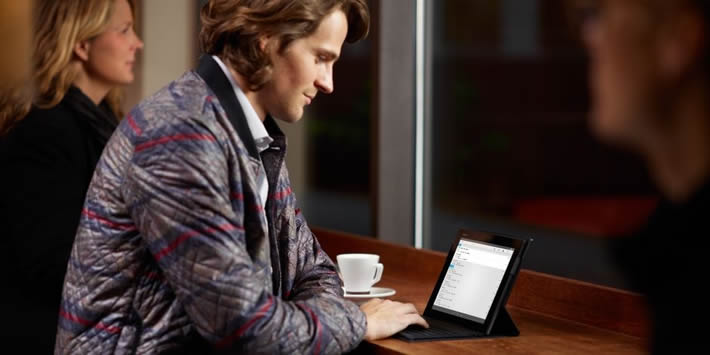 Our second case is a more productive affair, the Cover Stand with Keyboard. This accessory combines the protection of a case with the writing comfort and convenience of a Bluetooth keyboard. The two elements can be used together in a traditional laptop-style form factor, or the keyboard can be removed to place it in a more convenient position for your desk.
Of course, you'll also enjoy a good measure of protection here too. The thicker case provides better impact protection, while the screen remains covered when the tablet isn't in use to prevent scratch damage.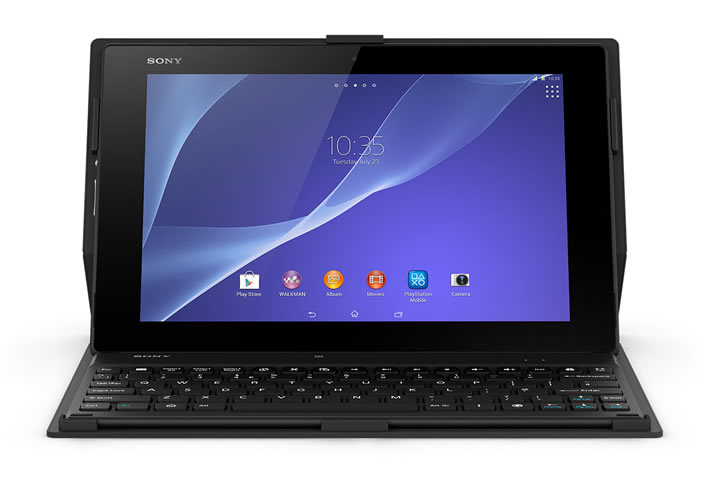 For any kind of writing activity – chatting, writing emails or preparing reports – then a Bluetooth keyboard will allow you write faster and more comfortably than with an on-screen keyboard. It really is the secret to making your tablet productive, and Sony's example here looks top-notch in its quality.
For information and photos, please visit the product page below:
Conclusion