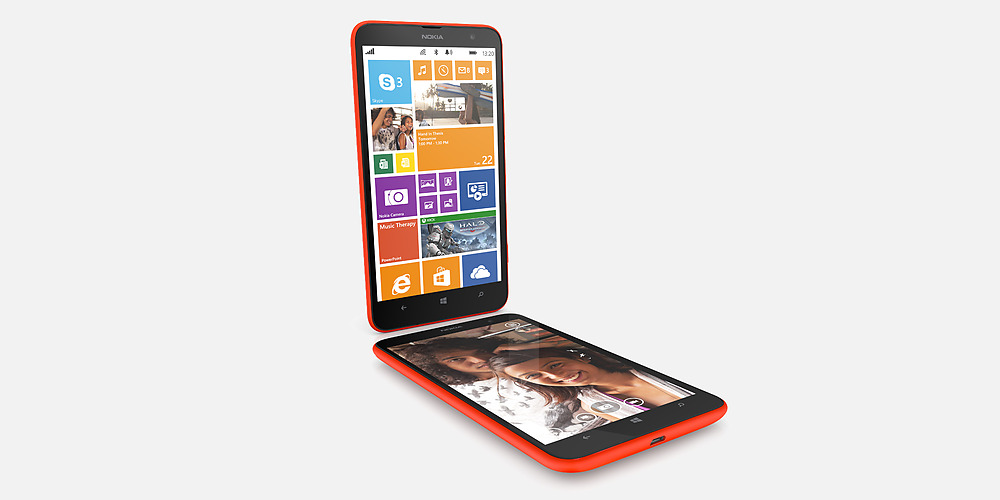 The final Lumia announced by Nokia today is a budget phone, the Lumia 1320. Like its elder brother the Lumia 1520, the phablet sports a 6-inch display, but with lowered specifications to hit a much lower price point. Let's take a look.
Design
The Lumia 1320 looks very similar to the Lumia 1520 – it's difficult to tell the two apart from the front, although on the back you can see the difference between the larger PureView camera of the 1520 and standard 5 megapixel unit of the 1320. What is more noticeable is the scale of this phone – it is much larger than any other Lumia we've seen before, and definitely requires two hands for optimal use. The design is similar to other Lumias, with rounded corners and a nice feeling unibody chassis. The phone comes in orange, yellow, black and white.
Specifications
The Lumia 1320 isn't as much of a powerhouse as the Lumia 1520, but thanks to the low demands of Windows Phone, it still operates slickly. You'll find a dual-core Snapdragon 400 processor, a 720p display and 1 GB of RAM. On the camera front, you'll have the five megapixel rear-facer I mentioned earlier, along with a VGA camera on the front for video chatting.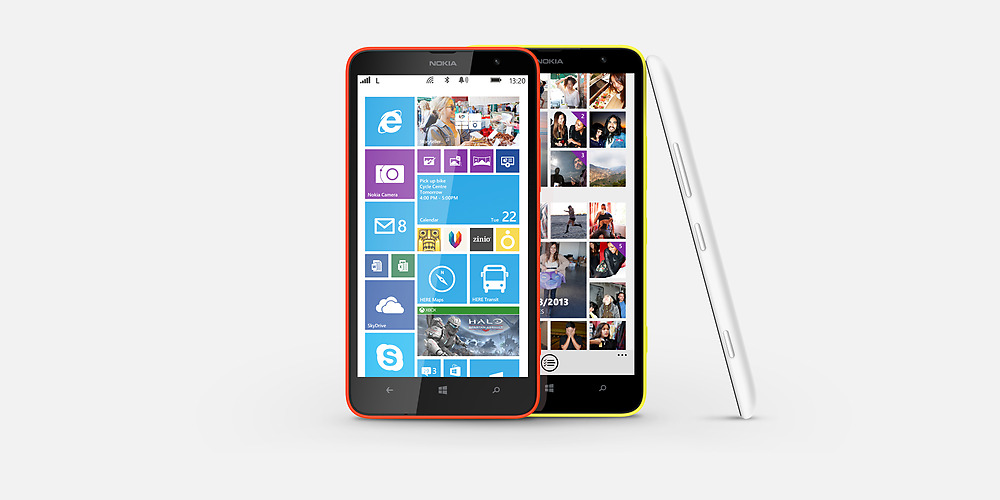 Software
Like the 1520, the Lumia 1320 runs the latest release of Windows Phone, GDR3. That includes support for the third column of live tiles, as well as other small improvements in areas like multi-tasking, driving and rotation lock.
Accessories
There are no unique accessories for the Lumia 1320, as we saw with the other two Lumias announced today, but there will of course be the standard range of Lumia 1320 cases and covers, as well as other 1320 accessories.
Conclusion
The Lumia 1320 will launch in China and Vietnam first, but is expected to be launched worldwide before Christmas. The phone is much cheaper than the 1520 – $339 versus $749 – and therefore could be a bit hit with budget-conscious consumers.