Top 5 Samsung Galaxy Note 3 Cases
The Samsung Galaxy Note 3 was announced last week at IFA Berlin, and already we've got a wide range of Note 3 cases ready for the phone's launch later this month. Check out five of the best below!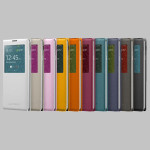 5. Official Samsung S View Premium Cover
The S View case has a flip cover with a clear plastic window, allowing you to easily check the time, see notifications and answer calls. The cover prevents damage to the screen, and because it replaces the battery cover you get a much thinner phone than with any other case. The case looks great too, and comes in a range of styles and colours.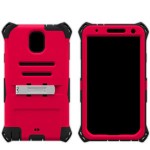 4. Trident Kraken AMS Case
This tank of a case provides all of the protection you need, with a hybrid design of shock absorbing silicone and durable polycarbonate. That provides excellent drop resistance and prevents scratches. A screen protector is included that will keep the 5.7″ display in perfect condition.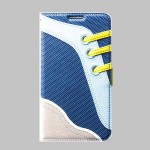 3. Zenus Masstige Sneakers Diary Case
This sporty case has a design reminiscent of a pair of running shoes, with an easily grippable texture and a look that'll stand out from the crowd. The case has internal pockets for credit cards and cash, which are kept safe by a button fastener. If you're looking for a case that's a little fun and different, this is a nice choice.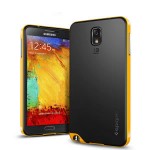 2. Spigen SGP Neo Hybrid Case
The SGP Neo Hybrid is a case that combines good looks with a slim build and moderate protection. The TPU and polycarbonate hybrid design works well to dissipate impacts without adding bulk, while the two-toned finish just looks awesome. The case is available in a range of colours too, from the Reventon Yellow shown as well as Metal Slate, Satin Silver, Infinity White and Dante Red.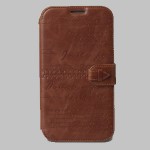 1. Zenus Masstige Lettering Diary Case
If you're looking for a beautiful case that complements the Note 3's leather-look design, then this is it. The Zenus Masstige Lettering Diary has the classic look and feel of leather at a low price. The case is handmade to ensure top quality, and its rugged design and internal pockets should make it a favourite. A practical case with conservative good looks.