With most Google Nexus 7s in their owners hands, it's time to start looking at what else is available to make your tablet just that little bit better. So here are the best five accessories for the Google Nexus 7 that are available right now, as of the 26th of July, one week after the launch of the tablet. These accessories open up new possibilities for the budget tablet – including ones you may not have even considered! Read on for the text, or just watch the video embedded below!
5. Cellular Line Crab Tablet Car Mount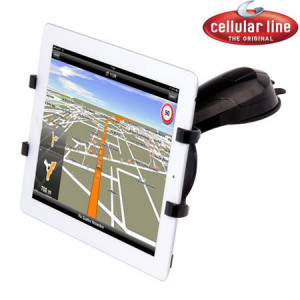 So it's fairly standard nowadays to have your smartphone mounted in your car – so why not your tablet too? Whether you're getting satellite navigation instructions from Google Navigation or entertaining your passengers with a movie, anything a phone can do a tablet can do better. The Crab car dock from Cellular Line is a brilliant addition to your mobile Nexus 7 ensemble, holding the tablet carefully in place with its expandable jaw grip and allowing full rotation with the ball joint mount. It's a safe and secure way to get your tablet working for you on the road, so definitely pick up a Google Nexus 7 dock for your car if you're a driver.
4. Avantree Dual Power Car Charger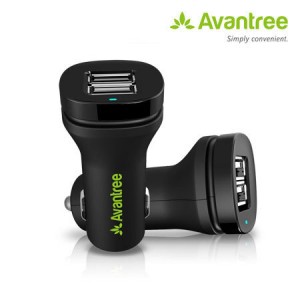 If you're going to be using your tablet in your car or just want to charge it on long journeys, then getting a car charger is essential. But you can't just use the same charger that your Bluetooth headset or smartphone came with – a tablet like the Nexus 7 requires a higher amperage, around 2A, rather than the 500 or 1000 mA required by smaller devices. This Avantree dual USB car charger provides that necessary 2A of power as well as two USB ports, also giving you the option of charging two smartphones simultaneously.
3. SD Tabletwear Stand and Type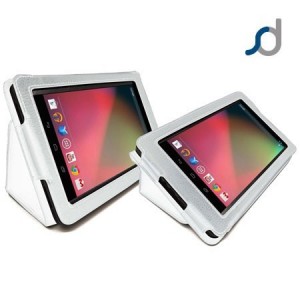 The SD Tabletwear Stand and Type is a brilliant little case for the Google Nexus 7 that's more than meets the eye. You start out by placing the tablet inside the case – it just slides in, then there's a little velcro strap to fully secure it. The faux-leather material provides good protection against scratches and drops, but also includes cutouts where necessary to allow access to ports, buttons and the front-facing camera. Another cool feature is that the magnetically closed front cover activates the Nexus' sleep functionality, locking the screen when the cover is closed and awakening it when the cover is reopened, saving you time and effort. Finally, the Stand and Type also includes an integrated stand that uses the front cover to provide either a high angle stand for watching movies or low angle stand for comfortable typing. It's definitely one of the most clever Google Nexus 7 cases.
2. MFX Screen Protector for Nexus 7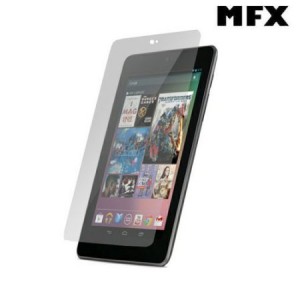 One of the most cost efficient ways of securing your Nexus 7 is to install a screen protector. These incredibly thin pieces of plastic will prevent scratches from damaging the screen. Even with Gorilla Glass, the N7 is still vulnerable to damage like this and it can be very costly to repair them. The MFX pack comes with a pack of five, so if one is damaged or you have trouble putting it on, then there's still four more screen protectors to replace it. If you're having trouble installing a screen protector, check out our video on installing screen protectors!
1. Clingo Universal Tablet Stand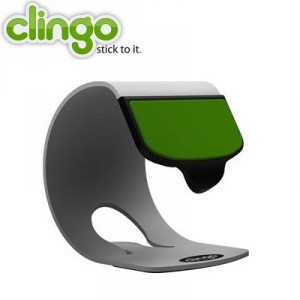 This universal tablet stand from Clingo is perfect for the Nexus 7. It is heavy, made of a solid and durable metal, so it won't become unbalanced or slide around your desk. The Nexus 7 is affixed by just pressing the tablet onto the grippy pad. You can use landscape or potrait orientations without problems, just by removing and remounting as desired. Whatever the angle, the Nexus 7 is kept steady and raised off the desk, making it easy to view incoming notifications, play games or watch films.
Conclusion
I hope you find this top 5 accessories article for the Nexus 7 useful. It's worth noting that these products are the best available a week after the tablet has been widely released, but with more accessories being added to our virtual shelves all the time, there's definitely potential for change. Thanks for reading and be sure to share your questions or comments below.