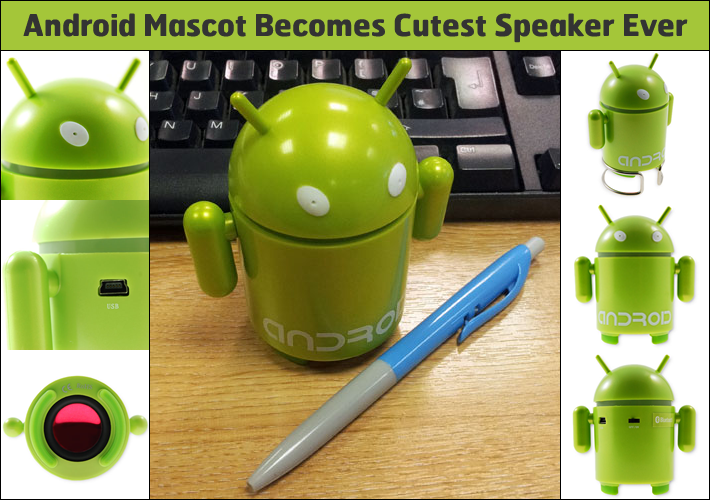 I couldn't help but grin when I first saw this cute speaker in the shape of the Android mascot.
The Android speaker streams music from your phone over Bluetooth 3.0. The speaker itself is powerful for its small size and well balanced. If you get a call, you can use the integrated microphone to talk hands free. You can even use the robot's head to control your phone, twisting to change tracks or bopping his head to pause.
The robot charges over USB and lasted for ten hours, so it easily lasted a full work day. I also combined it with my smartphone's radio app to make a cute and convenient desktop radio.
It's a cool little beast, and if you'd like one then you can pick one up at Mobile Fun for £20.
If you've got any questions about how it works, please feel free to leave a comment below or via your favourite social media platform:
If you liked the post, please upboat it on Reddit!
Thanks for reading, so long!
– Will, Mobile Fun Bloggist