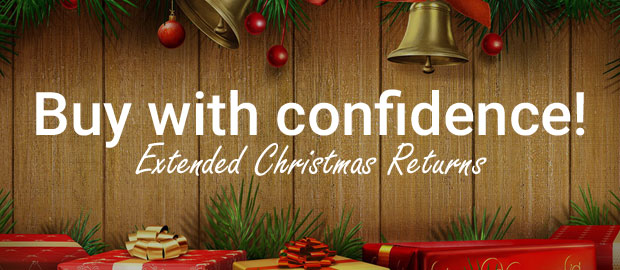 At Mobile Fun we have every confidence that you will be delighted with your purchase, but what happens if you buy a Christmas present early and for whatever reason  it turns out on Christmas Day that you need to return it?
Well don't worry, you can organise your Christmas shopping with Mobile Fun a bit earlier this year with the secure knowledge that we are offering an Extended Returns Policy.
We've specially extended our returns period for the Christmas season. Items purchased from MobileFun.co.uk and dispatched during the period from 1st December 2019 to 23rd December, 2019 inclusive may be returned at any time before midnight on the 25th January 2020. Our returns policy will revert to the standard 30-day period for items purchased after December 31, 2019.