We are excited to release some exclusive sneak peeks ahead of the highly anticipated announcements tomorrow, for the Samsung Galaxy S23 FE, Tab S9 FE, Tab S9 FE+, Tab A9 and SmartTags2. We have a list of the new cases, S-Pens and more accessories coming for these new devices.

Samsung Galaxy S23 FE
One of the most popular phones of the last few years was always the Samsung Fan Edition phones, however with Samsung missing last year we were left with a bit of a void. Thankfully this year Samsung have gone ahead and will be releasing the Samsung Galaxy S23 FE on October 4th 2023.
With all the leaks we already know the phone is going to have incredibly thin bezels, a 120Hz 6.4 inch AMOLED display and triple cameras with one of them being a 50MP one.
Thankfully Samsung have also made some Official accessories for this device with a Silicone case, Clear case, Screen Protector, Gadget case, and my personal favourite, the Smart View Wallet case.
Official Samsung Smart View Black Wallet Case – For Samsung Galaxy S23 FE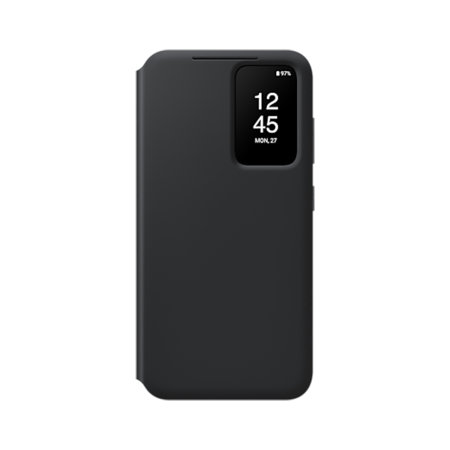 SmartTag2
Another product that we are really looking forward to is the second-generation SmartTag2, this is going to be a redesigned product, and unlike the last generation, Samsung will make cases for them.
Now although the product will have a large hole to put your keys on Samsung probably wants to give you some protection and also a choice of colour as they will only be releasing Black and White from what we know.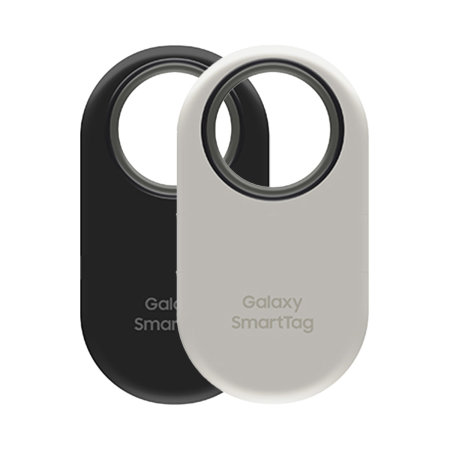 ---
See below for the full list of leaked information for these devices:
| Device | Product | Colour | EAN Code | Model Code |
| --- | --- | --- | --- | --- |
| S23 FE | Silicone Case | Graphite | 8806095227887 | EF-PS711TBEGWW |
| S23 FE | Silicone Case | Mint | 8806095227870 | EF-PS711TMEGWW |
| S23 FE | Silicone Case | Apricot | 8806095227863 | EF-PS711TOEGWW |
| S23 FE | Silicone Case | White | 8806095227856 | EF-PS711TWEGWW |
| S23 FE | Clear Case | Transparent | 8806095225968 | EF-QS711CTEGWW |
| S23 FE | Screen Protector | Transparent | 8806095225951 | EF-US711CTEGWW |
| S23 FE | Clear Gadget | Transparent | 8806095225524 | EF-XS711CTEGWW |
| S23 FE | Smart View Wallet Case | Black | 8806095225975 | EF-ZS711CBEGWW |
| S23 FE | Smart View Wallet Case | Mint | 8806095244495 | EF-ZS711CMEGWW |
| S23 FE | Smart View Wallet Case | White | 8806095244471 | EF-ZS711CWEGWW |
| SmartTag2 | Silicone Case | Black | 8806095291765 | EF-PT560CBEGWW |
| SmartTag2 | Silicone Case | Blue | 8806095291758 | EF-PT560CLEGWW |
| SmartTag2 | Silicone Case | Mint | 8806095291802 | EF-PT560CMEGWW |
| SmartTag2 | Silicone Case | Lavender | 8806095291741 | EF-PT560CVEGWW |
| SmartTag2 | Silicone Case | White | 8806095291734 | EF-PT560CWEGWW |
| SmartTag2 | Rugged Case | Black | 8806095291796 | EF-RT560TBEGWW |
| SmartTag2 | Rugged Case | Green | 8806095291789 | EF-RT560TGEGWW |
| SmartTag2 | Rugged Case | Gray | 8806095291772 | EF-RT560TJEGWW |
| Tab A9 | Book Cover | Black | 8806095300511 | EF-BX110TBEGWW |
| Tab A9 | Book Cover | Blue | 8806095300498 | EF-BX110TLEGWW |
| Tab A9 | Book Cover | White | 8806095300504 | EF-BX110TWEGWW |
| Tab A9+ | Book Cover | Black | 8806095300481 | EF-BX210TBEGWW |
| Tab A9+ | Book Cover | Black | 8806095300474 | EF-BX210TLEGWW |
| Tab A9+ | Book Cover | Black | 8806095300528 | EF-BX210TWEGWW |
| Tab A9+ | Book Cover Keyboard Slim | Black | 8806095336053 | EF-DX210UBEGWW |
| Tab S9 FE | Outdoor Cover | Black | 8806095196503 | EF-RX510CBEGWW |
| Tab S9 FE/+ | S Pen | Mint | 8806095211237 | EJ-PX510BGEGEU |
| Tab S9 FE/+ | S Pen | Gray | 8806095211220 | EJ-PX510BJEGEU |
| Tab S9 FE/+ | S Pen | Lavender | 8806095211312 | EJ-PX510BPEGEU |
| Tab S9 FE/+ | S Pen | Beige | 8806095211190 | EJ-PX510BUEGEU |
| Tab S9 FE+ | Outdoor Cover | Black | 8806095196510 | EF-RX610CBEGWW |