Apple previewed macOS Ventura at the start of this week and one of the best new features is Continuity Camera which allows you to use your iPhone as a webcam for the Mac.
How does it work?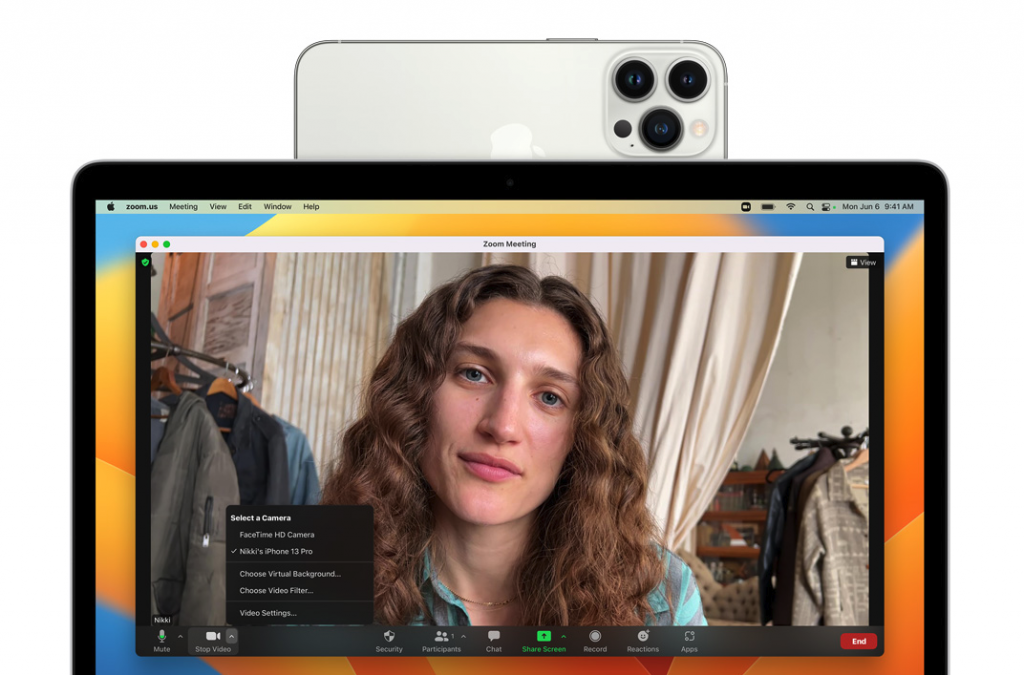 So the obvious benefit that comes to mind is that the camera on the iPhone is a lot better in almost every way. They will work better in low light situations and are not the last thought where the MacBook cameras usually are.
It'll work by simply bringing your iPhone (XR or newer) close to your Mac and it'll automatically switch to the iPhone as the camera input, this means you won't need to plug anything into your iPhone or Mac.
This will not only work with FaceTime but with teams, zoom and google meet also.
Center Stage
Not only will you get a better camera, but you'll also be able to benefit from the Ultra-wide camera which will enable Center Stage (iPhone 11 or newer needed).
Center Stage is a feature that will automatically zoom in and out depending on how many people are in the shot, this will make it alot more natural to talk with people.
Another benefit behind using the iPhone as a webcam is that it brings along some powerful image processing with it, this will enable you to use realistic background blur, and lighting effects like studio light. This will again help other focus on you rather than your surroundings.
Desk View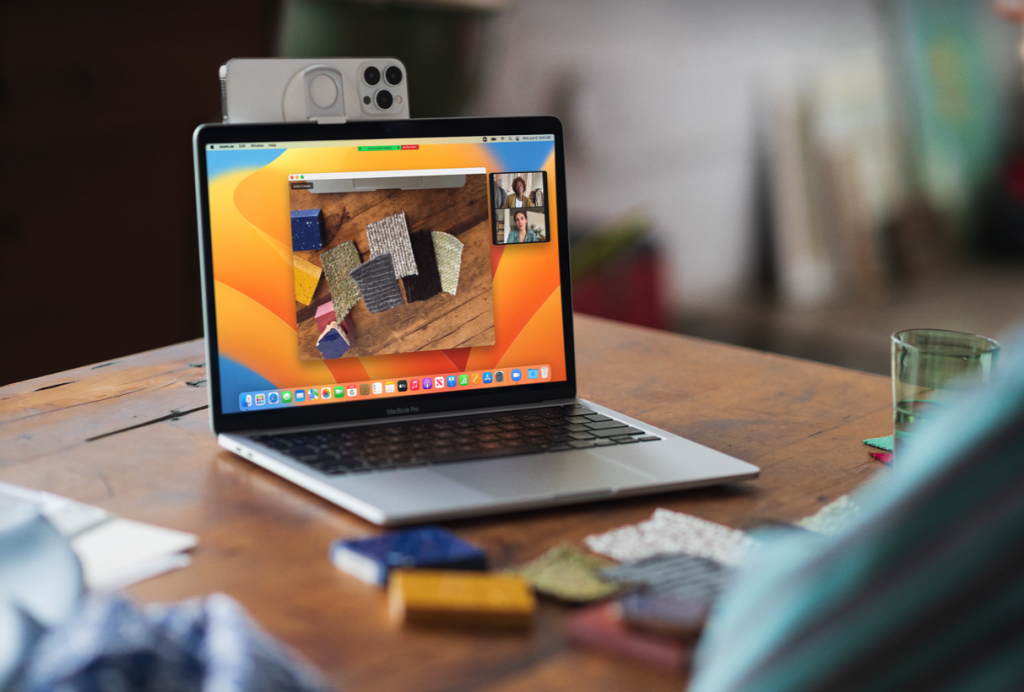 Another advantage is that with the Ultra-wide camera it can be used as a desk view at the same time as the camera is still on you. This looked like it worked well on stage however it almost looked too good so we will have to wait and see how it works in practice.
Why do you need it?
Now many of you might be thinking why do you need this as the cameras have improved enough to where you can have a good conversation without it looking like you are talking to a silhouette.
The reason I'm excited about it is that I like to just use one screen, so when I'm working I shut my laptop screen this means that the camera cannot be used and every time I have a video call I need to open my laptop up and reorganise my screens around.
How do I mount my iPhone?
Now while Apple did show off a fancy MagSafe mount which Belkin is currently working on which I'm sure will be nice and maybe quite expensive. So as always at Mobile Fun, we have found a solution which is not only cheaper but can be used to mount an iPad to your MacBook as a second screen.
This Olixar phone and tablet clip allows you to simply clip your phone or tablet to the MacBook's screen, which will allow you to use Continuity Camera, or AirDisplay with your iPad.
---
Thanks for reading all about Apple's Continuity Camera and how it will work, to catch up with the rest of the WWDC check out the blog here, and check out our YouTube channel for more content.