When the Google Pixel 6 and 6 Pro were released last year it wasn't long before customers were complaining about the fingerprint reader being slow and unresponsive. Well in the same week customers soon figured out that lots of screen protectors were making it worse, this year it looks like Google is going to be a step ahead as the Pixel 7 will launch with certified screen protectors.
Last year we saw certified screen protectors from Zagg, Otterbox, Panzerglass, and Tech21 with the notable missing brand being Whitestone.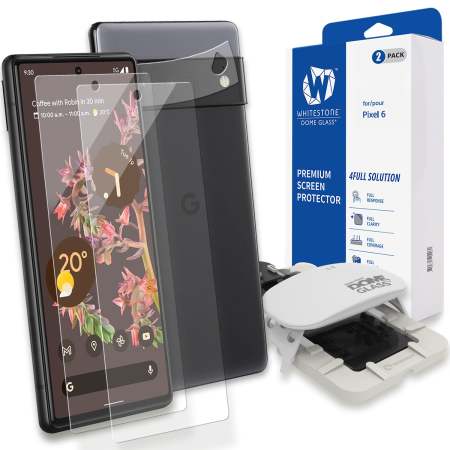 Now while we did test out the Google Pixel 6 and 6 Pro with the Whitestone dome screen protector last year and found they worked flawlessly, I'm sure Whitestone was not happy not being included on the list of certified screen protectors.
Well, Whitestone has got ahead of the game this time as we have news that they will be a part of the Made for Google Pixel 7 range on release day for the Pixel 7 and Pixel 7 Pro. We are pretty happy about this as whitestone make some fantastic screen protectors which are easy to install, without bubbles.
---
Written by Mark Holmes
Mark is our Product Marketing Specialist with a background of 8 years in marketing. When not researching the latest tech gadgets to make his life easier he is most likely watching Formula 1 or attempting to play golf.