Samsung have finally announced the S22 to the world, and if you're like us you've already got your pre-order in. So next on your list has got to be a case so it can be protected from day one!
Although the S22 is Samsung's most durable phone ever, it will still need protecting against accidental drops to ensure you don't smash that massive 6.1-inch screen! We have chosen the best cases to make sure your S22 stays in perfect condition.
Official Samsung Silicone With Strap Navy Case – For Samsung Galaxy S22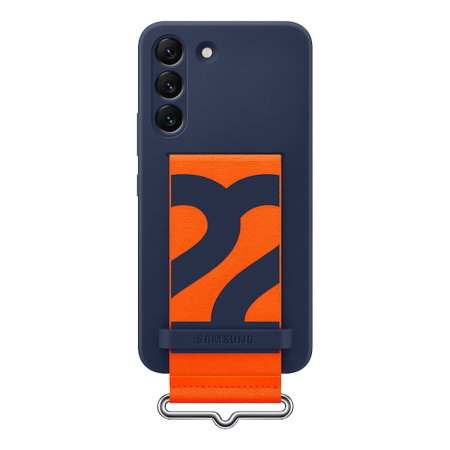 The first case we have for you is Samsung's official strap case, which is available in blue with and orange strap and white with a green strap, although you will be able to get different straps for them.
The strap on the back isn't just for looks as you can slide your fingers through it which will give you more security as even if the phone slips out of your hand the strap will still be attached and therefore you phone too.
Olixar Novashield Bumper Green Case – For Samsung Galaxy S22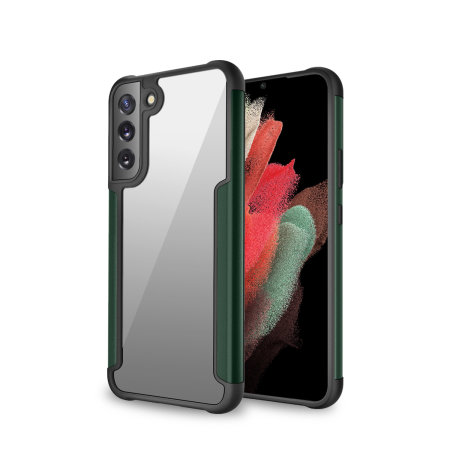 The next case we have is the Olixar Novashield, this is for someone that needs a bit of protection but still wants a thin case. My favorite part about this case has to be the crystal clear back as you can still see the beautiful colour you've chosen you Samsung Galaxy S22 in.
Olixar Ring Stand Tough Privacy Black Case – For Samsung Galaxy S22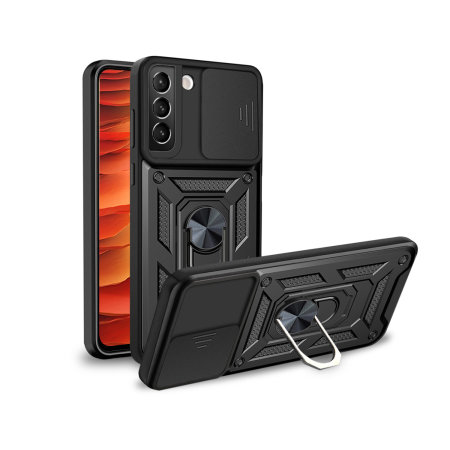 This next case from Olixar is almost the exact opposite of the Novashield, it is big and bulky but will also provide your S22 with excellent protection. The ring on the back not only comes out to provide you with a kickstand but you can also slide your finger through to stop it falling out of your hand.
As you can also see from the photo above there is a cover that can slide over the cameras which will not only protect them but will also provide you with more privacy.
Official Samsung Smart Clear View Burgundy Case – For Samsung Galaxy S22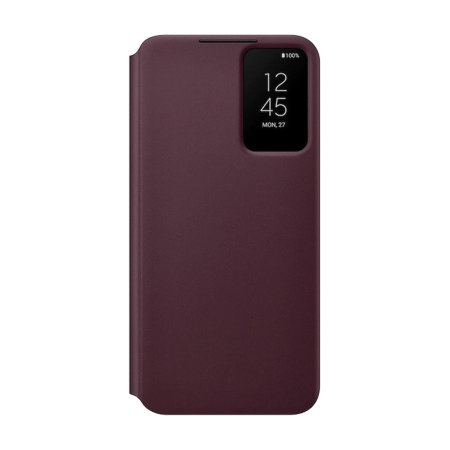 Next up I've chosen another official case from Samsung, the Smart Clear view case. Now this case not only covers and therefore give protection to most of the device but still lets you see incoming notifications and calls through the cutout.
Samsung have also solved a big problem that has always plagued these cases and thats when you flip the cover over and around the phone it would usually cover the cameras, however not this time thanks to the perfect placement of that cutout!
Zizo Bolt Red Case & Screen Protector – For Samsung Galaxy S22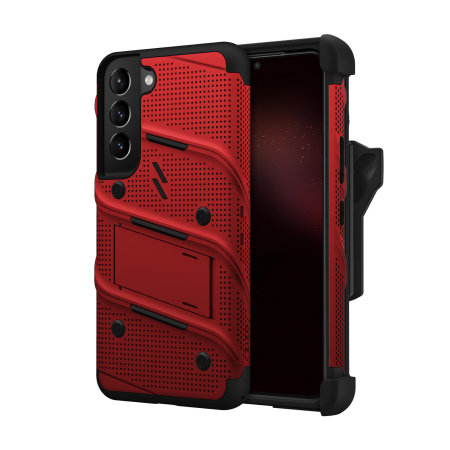 Last up we have probably the most protective case you can get for the S22. This Zizo Bolt case does not try to be thin and is designed to even look tough and rugged. However Zizo don't want to stop there as the case has a built in kickstand, comes with a screen protector and a belt clip.
This case is for the person who works on a building sit in my mind as it will take a breaking rather than your phone. I have to say unlike most very protective cases the buttons actually feel great and clicky rather than disconnected.
Thanks for reading all about the Samsung Galaxy S22 cases, make sure you check out the rest of our collection. Also watch the below video to get up close to the official cases for the S22.