When you finally get that dream house you have been working hard for, it is easy to forget all the items that make a house, into a home. These items can be simple, such as a key holder by the front door, to a smart system to make your life easier. We will help you make your house perfect with a few home accessories. Read on to see our buyer's guide on the 5 best home accessories in 2021…
---
1. 
Olixar Magnetic Key Holder for Wall – Made from Wood – Fits 4 Sets of Large Keys (Never Lose Your Keys Again!)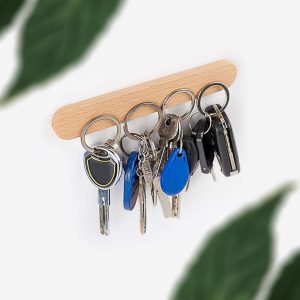 Our favourite home accessory for 2021 is Olixar's Magnetic Key Holder for Wall, which is made out of wood and can carry up to four large sets of keys or even more depending on the size. The wood is a high-quality finish and will fit into anyone's home decor. It is super strong adhesive so you do not need to worry about having to drill holes in your wall or anything falling off with the holder! It will last as long as your house!
The keyholder works in any environment and can be the best new office accessory to hold your scissors, binder clips and much more. With the super sticky adhesive, means you can place it anywhere and not damage your walls. So if you rent an office space or bedroom, you can take it off without concern.

---
2. Wireless 10 LED PIR Motion / Light Sensor Strip Light (Light up your small room!)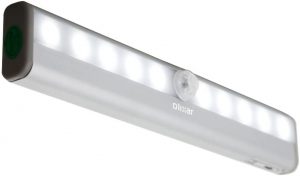 Illuminate the dark lit rooms, cupboards or wardrobes in your home with the Wireless LED Motion Sensor Light Strip! No more tangling wires, or need for DIY tools to screw this fixture to the wall, as it comes with a strong adhesive strip that will stick to any surface you choose. The lack of wires is due to using batteries, so you do not need to plan around plug sockets and can place it anywhere that needs extra light.
The LED light has a passive infrared sensor and will efficiently detect movement and will stay on for 20 seconds after you leave the room or light's detection. The smart light means there is no waste of energy and batteries, as it will not be on when it is not needed. The options are endless and will fit into your lifestyle from car boots, drawers, kitchen cupboards and more!

---
3. Cable Management Flexible Desk Grommets – 6 Pack – Black (Keep your Home office tidy!)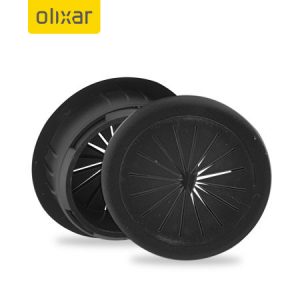 Do you have a lot of chargers and adapters? If you want to keep your television cables tidy and your aesthetic pleasing, get the cable management flexible desk grommets! This handy house staple comes with a 6 pack where you can use in different rooms in your house, from your television to your home office. They ensure that your cables do not tangle or break which is extra protection.
These cable management grommets can be used for many different types of devices and their cables from smartphones, laptops, television and monitors and much more. If you have a gaming setup and have several cables on your desk, you can fit numerous cables into one grommet to make life much easier.

---
4. HexStyli 6-in-1 Multi-Tool Pen With Stylus – Silver (Be Prepared for Anything!)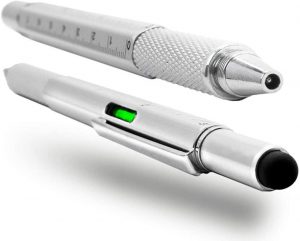 Don't have a massive toolbox? Get the all in one pen with Olixar's HexStyli 6-in-1 Multi-Tool Pen with Stylus to fix, measure, write and more! It comes with Phillips and a slotted screwdriver, a spirit level, a stylus for your smartphone, a ruler and a ballpoint pen. If you want to keep it for your home or on the go, it is lightweight and the perfect size for any bag.
The multi-tool pen may also be the perfect office accessory as it can cover everything you need to write or measure any work that needs doing. It also comes in giftable packaging so if this looks like this perfect gift for someone, this is ready to be received immediately.

---
5. Cyclone Dual Speed Portable USB Desk Fan With Touch Controls (Keep Cool this summer!)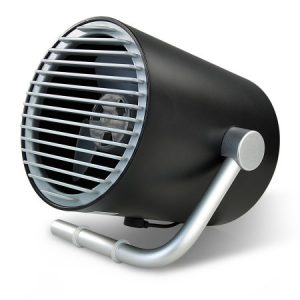 Keeping cool in your home this summer may seem almost impossible but we have found the perfect product with the Cyclone dual-speed desk fan with touch controls. With the touch controls, you can choose the option of a light breeze or instant cooldown in any room that you choose. It is engineered with twin-turbo cyclone-blade technology to keep your house cooler. There is a 180-degree tilt option to reach you or your family in all directions.
The portable desk fan works with a USB port so can be plugged into a USB main plug into the wall or a device such as laptops or desktops in your home office. This gives you the flexibility to use this fan in any room that needs instant cooling. This desk fan is 25% quieter than others of its kind, so you can continue to watch movies or play games without interruption.

---
Wrapping up
We hoped you enjoyed our 5 best home accessories in 2021! If you want to know more about any of the products mentioned in this blog or to see even more products available, please click here! Alternatively, if you want any tips and hacks on a home office, please see our video below!
---
Georgia Ryall
Georgia Ryall is the Amazon marketplace apprentice, soaking up all the information like a sponge! After studying Media & Communications at University, is now stepping out to the digital marketing world and wants to learn it all! A huge lover of digital marketing, movies, and gaming (particularly her PS5!)
---