With the next-generation console gaming, the gaming setup will have to improve along with the graphics and load up speed that has us all so excited! From controller accessories to keeping the charge full speed and even just fun merchandise, we have all the best products to buy for your new Xbox series S and Series X.
Whether you are looking for the right accessory for your new console or the perfect gift for the gamer in your life, we have the best new products that you will not be able to live without again.
---
1. 
Extra Long Charger Cable for Microsoft Xbox One Series X and Series S Controller 3M (No more sitting on the floor!)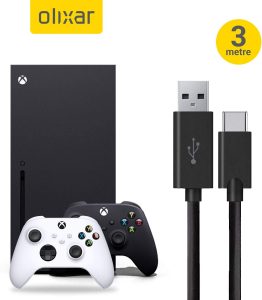 Our top pick for the best accessory for the Xbox Series S and Series X is the Extra Long Charger Cable for Microsoft Xbox One, Series X and Series S Controller 3M. With the 3M extra long cable, it allows you to charge and play from the comfort of your bed or gaming chair, so no need to sit super close to the screen in order to continue playing.
The Xbox charging cable has a reversible USB-C connector, so you will not damage your Xbox controller and get it in the first time every time! Save money on batteries (and the environment) so you do not need to run to the shop when your batteries run out of juice. A win-win situation!

---
2. Official Microsoft Xbox Wireless Controller W/ Wireless Adapter (Connect to your PC or Bluetooth headset effortlessly)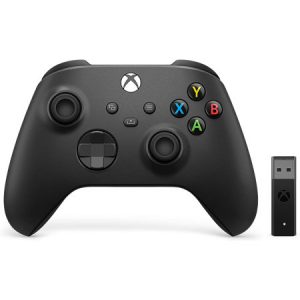 Arguably one of the most important accessories for your Xbox console is an Xbox controller, allowing you to seamlessly play on your games and binge watch Netflix. You can do that with the Official Microsoft Xbox Wireless Controller W/ Wireless Adapter! It has all the new features such as a hybrid D-pad and textured drip to ensure all your games are the best.
The official Microsoft controller also comes with a wireless adapter, meaning you are not limited to playing it on your Xbox. You can connect to up to 8 controllers at once if you invite your friends around! You can also connect it for PC gaming or your own wireless headset.

---
3. Precision Thumb Grips For Xbox Wireless Controller (No sliding off the game!)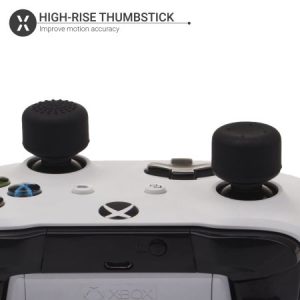 When you want to have the best scorestreak in COD or beat the sweaty players in Fortnite, you might find the pads too slippery and not do yourself justice. Here is where you will need the Precision Thumb Grips for Xbox! They are non-slip and give enhanced grip, no matter how hard you play.
The Xbox controller grips are versatile so should fit your Xbox Series X or S or even your Xbox One! There are a pack of four different types, depending on what feels the best for you, or if your friends wish to take some for their games!

---
4. Xbox Series X / Series S HD 720p USB Webcam With Mic (Stream in HD and capture the best moments!)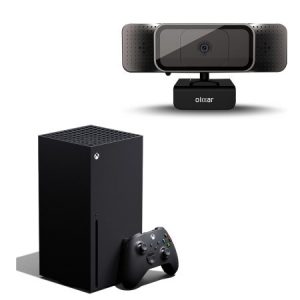 If you wish to be a streamer or post your gaming highlights to Youtube, you will need a high quality, HD web camera. The Xbox Series X / Series S HD 720p USB Webcam With Mic is the best option, being made to plug and play immediately into the USB A port. It has razor-sharp HD 720p video at 30 frames per second, so your reactions will be as the action happen!
It can also be used universally, on your laptop or desktop screen, for pc gaming or Zoom for your remote work calls. It also has crystal clear audio so you do not need a separate microphone or headset to communicate.

---
5. Xbox Multi-Colour Icon Controller Light (Accessorize your setup!)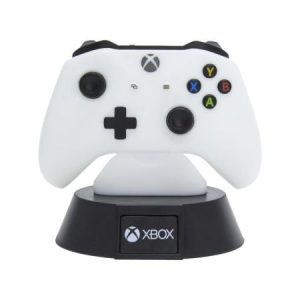 If you need a present idea for the Xbox lover in your life, or just need a little something extra in your gaming setup, then the Xbox Multi-colour Icon Controller Light is the one for you! Giving off a soft glowing light, which is the perfect lighting for gaming. It will fit into any room whether it is a bedroom or your gaming den.
The fun piece of memorabilia will be the perfect collector's item for those who love Xbox accessories. It uses batteries so can be played anywhere without having to think of where to plug it in, so if you want it next to your real-life controller, it can be.

---
Wrapping Up
We hoped you enjoyed our top 5 Xbox Series X and Series S Accessories 2021! If you want to know more about any of the products mentioned in this blog or to see even more products available, please click here! Also, we have a video available below on the Xbox capabilities!
---
Georgia Ryall
Georgia Ryall is the Amazon marketplace apprentice, soaking up all the information like a sponge! After studying Media & Communications at University, is now stepping out to the digital marketing world and wants to learn it all! A huge lover of digital marketing, movies, and gaming (particularly her PS5!)