If you've already managed to get your hands on a Sony PlayStation 5 or are hoping to in the future, you'll certainly want to make the most of the PS5's features by adding some accessories to your PS5 collection.
Even though the PS5 is still new to the market, there are still a number of interesting accessories out there. With that in mind we've rounded up the best PS5 accessories to further enhance your gaming experience.
---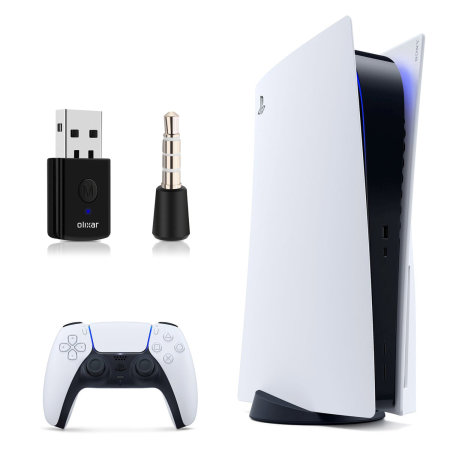 First up in the roundup is this Wireless Bluetooth Headset Dongle from Olixar which makes gaming on your PS5 that little bit easier. The Olixar PS5 dongle has been designed to allow users to be able to use their existing Bluetooth headphones / earphones on the PS5 without any issues. Extremely easy to install and use, the dongle plugs into the PS5, while the 3.5mm microphone adapter plugs into the PS5's controller. Once paired and connected, users can sit back and game comfortably without having to worry about any unncessary cables.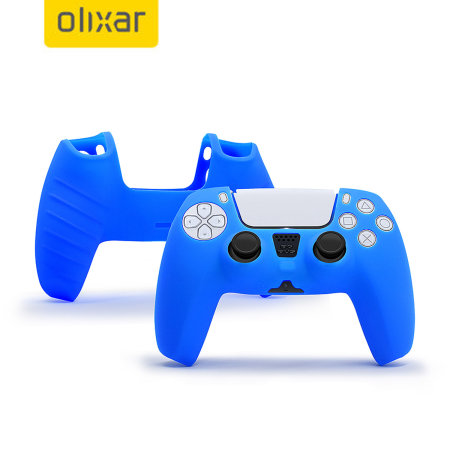 When gaming for hours, gripping onto a controller can become uncomfortable at times. This is where this soft silicone case / skin for the PS5's DualSense Controller is the perfect addition for not only improving comfortable but improving grip too. The case itself is made from a soft silicone material, which has been precision cut for a perfect fit around the PlayStation 5's controller. Additionally the silicone provides a level of protection against scratching or any accidental drops.
Alternatively if you're not a fan of the blue colour, white and black cases are also available.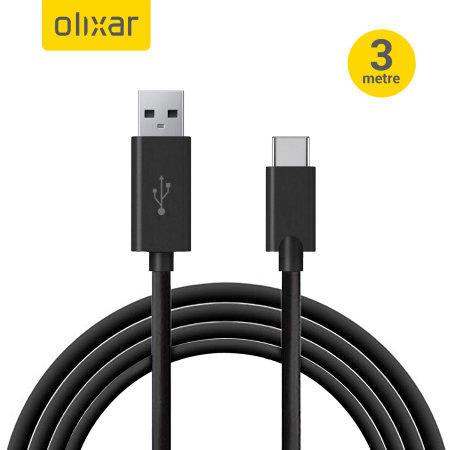 The 1 metre cable which comes with the PS5 can be quite annoying, especially when you're trying to game whilst charging your controller at the same time, meaning you'll most likely have to sit right up close to your TV / monitor, making your gaming experience uncomfortable. This 3m PS5 controller charging cable from Olixar is a great alternative and means you can sit back comfortably, without having to strain your eyes or worry about pulling the cable out of your PS5.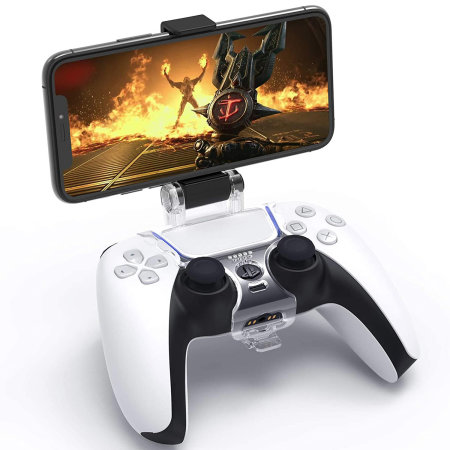 With Remote Play available on the PS5, users can stream their games to either their iOS or Android smartphone for mobile gaming. This gaming controller mount is custom designed to be compatible with the PlayStation 5's DualSense controller and wraps around it to prevent any damage or scratching to the controller istself. Once attached to the controller, the mount allows users to attach their smartphone at a comfortable viewing angle and game whilst on the go. In terms of smartphone compatibility, the phone clamp fits with the majority of phone sizes.

As the PS5 is still relatively new, we'll be updating this list as and when further accessories become available.
Wrapping Up & Recommendations
Thanks for reading our roundup of the best PlayStation 5 accessories. We hope that you found this useful and if you have any questions, please leave a comment below and we'll get back to you.
---
Amit Patel