The iPhone 12 Pro Max is certainly a large handset and a pricey one at that too. Considering repair posts can be just as expensive, we've shortlisted the best tough and protective cases for the iPhone 12 Pro Max.
---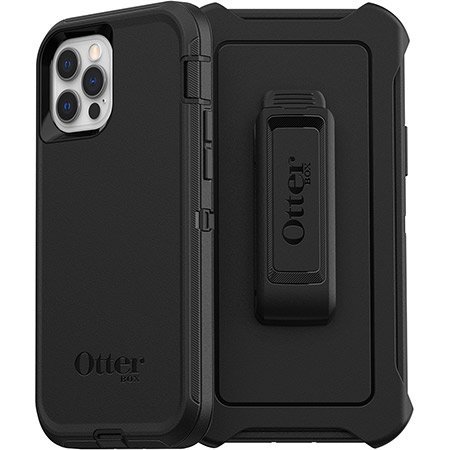 OtterBox are one of the most well known smartphone cases manufacturers around. With years of experience in making extremely tough cases, there's no surprise to see the OtterBox Defender iPhone 12 Pro Max cases topped our list. Offering three layers of protection, this strong and durable polycarbonate case will protect the iPhone 12 Pro max from drops, shock and scratching. OtterBox also include a belt holster, which can be clipped to either the front or back of your iPhone for further protection.
Available for £42.99 / $47.49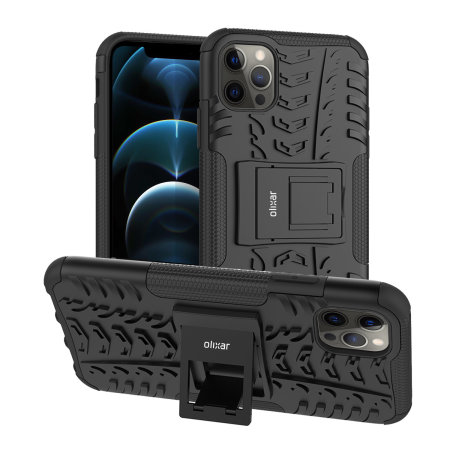 Unlike many other tough cases, this Olixar ArmourDillo iPhone 12 Pro Max case is relatively slim in comparion. This however does not hinder its protective capabilties, thanks to the dual layer contruction which will guard against accidental damage with ease. The ArmourDillo features a unique textured grid design on the rear whch is not only for design but function too, where it enhances your grip of your handset. The built-in flip stand is also a welcome addition for watching content on the go.
Available for £9.99 / $11.49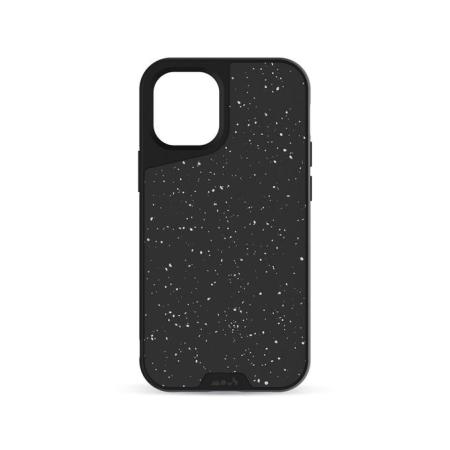 Mous are well known for there unique methods of showcasing their cases. The Limitless case, now in it's third itternation adds the much required protection the iPhone 12 Pro Max needs. Mous have built this case to exceed Military Drop tests and have also included their Airoshock technology meaning your iPhone will be well protected from impacts and knocks. Another feature Mous have built-in is their AutoAlignPlus technology for use with magnetic accessories.
Available for £49.99 / $55.49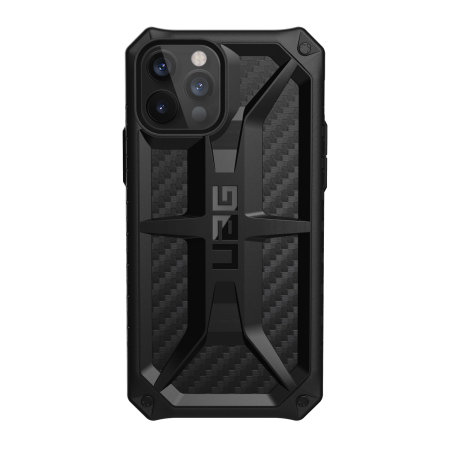 Another big name within the tough smartphone cases market is UAG. Designed to protect your iPhone 12 Pro Max from the extremes this UAG case notes a five layer contruction which will absorb shock caused by impacts. Additionally UAG have ensure the Monarch case exceeds miltary drop tests twice, meaning you'll have assurance that your iPhone 12 Pro Max is guarded against drops from heights that you're likely to experience everyday.
Available for £54.99 / $60.99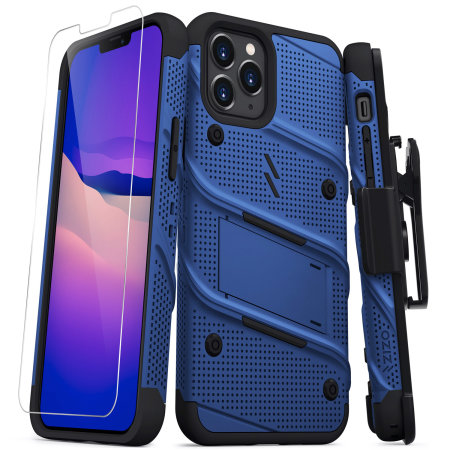 The final case in our shortlist, the Zizo Bolt iPhone 12 Pro Max Tough cases has been designed to be both tough and durable. Featuring a dual layer design and a screen protector your iPhone 12 Pro Max will have full cover 360 degree protection and guarded against even the most harshest of conditions. Zizo have thought about function too by buliding in a stand and including a rotating belt clip.
Available for £19.99 / $22.49

---
Wrapping Up & Recommendations
If you're a person that tends to drop their iPhone 12 Pro Max quite often, then the OtterBox Defender is certainly to case to opt for. Alternatively if you want a protective case which is still stylish and relatively slim, then the Olixar AmourDillo iPhone 12 Pro Max case is the one to choose
Thanks for reading this roundup on the best iPhone 12 Pro Max tough cases and covers. We hope that you found this useful and found a new case that meets all of your requirements. If you have any questions, please leave a comment below and we'll get back to you.
---
Amit Patel