Apple's latest addition to their smartwatch range, the Apple Watch Series 6 can be customised endlessly with different faces, as well as various straps, bands and loops.
To help you out, we've shortlisted the best Apple Watch 6 straps and bands, for both the 40 and 44m case sizes.
---
1. Olixar Genuine Leather Apple Watch 44mm Strap – Brown – £19.99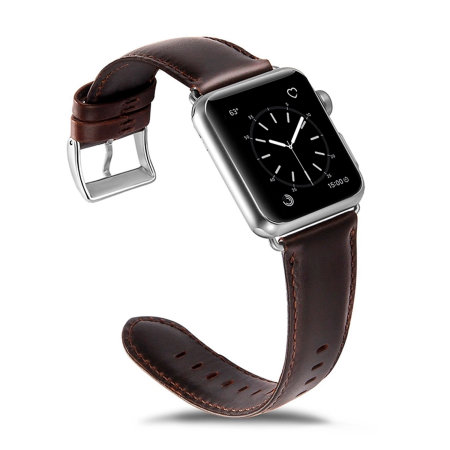 First up, we have this brown genuine leather strap from Olixar. Crafted from premium soft leather and combined with silver buckles, the strap adds a touch of style and luxury to your new Apple Watch Series 6. Being made from leather, the strap has the added benefit of being durable.
Olixar Genuine Leather Apple Watch 44mm Strap – Brown

Olixar Genuine Leather Apple Watch 40mm Strap – Brown

2. Devia Apple Watch 40mm Milanese Watch Strap – Black – £14.99
Made from stainless and ion plated black, Milanese bracelets are always a popular option. This bracelet from Devia not only combines perfectly with the Space Grey Apple Watch Series 6, but also looks great with the blue, silver and graphite finishes. The bracelet is also adjustable to ensure a comfortable fit for your wrist. Priced at £14.99, the bracelet is a very cost effective option, when considering a new strap or bracelet.

3. Nomad Apple Watch 44mm – Black Leather With Silver Hardware – £54.99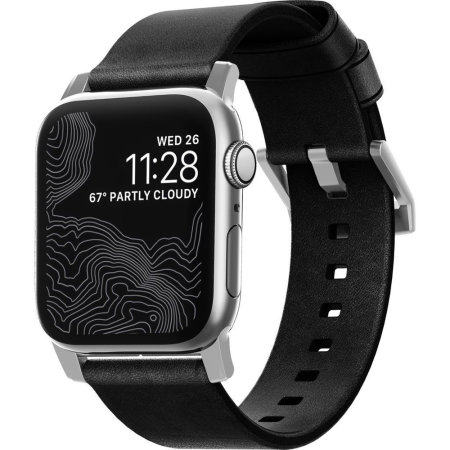 Next up, we have this stunning strap from Nomad, which is made from American Horween leather, which makes use of genuine leather and ages over time. Combined with contrasting silver hardware, the strap certainly stands out on your Apple Watch 6, whilst adding sophistication and uniqueness. Priced at £54.99, the strap is pricey in comparison to the other straps mentioned in this shortlist, however from using the strap it's clear that it is high quality and will last.

4. Devia Apple Watch 44mm Deluxe Sport3 Strap – Storm Grey – £9.99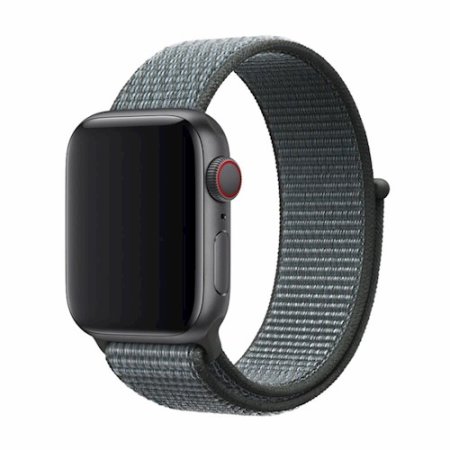 A great alternative to Apple's sport loop, this Devia Deluxe Sport3 strap in storm grey is priced at £9.99 which when compared to the original Apple strap, is a much more attractive option. Designed from a nylon like material, the strap is stylish, durable and comfortable. With a magnetic attachment, the strap will keep your Apple Watch Series 6 safe and secure on your wrist,.

5. UAG Apple Watch 44mm Active Strap – Orange – £39.99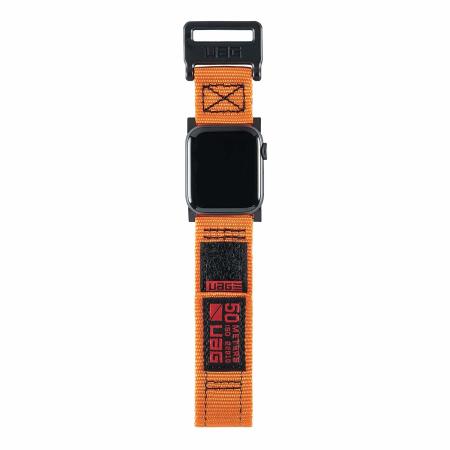 The final strap to feature is the UAG Apple Watch 6 Active Strap. In a bright and contrasting orange, your Apple Watch Series 6 will certainly stand out. Made from a nylon weave, this is one of the strongest Apple Watch straps on the market and makes it perfect for those who love being outdoors. When it comes to fastening your Apple Watch 6, unlike the other straps mentioned above, the UAG Active strap makes use of a hook and loop fastener, which is combined with velcro. This ensures your Apple Watch Series 6 is extremely secure on your wrist.

Please note, the prices included above are correct to the time of writing this article.
---
Wrapping Up
Thanks for reading this roundup on the best straps, bands and loops for the Apple Watch 6. We hope that you found this useful and if you have any questions, please leave a comment below and we'll get back to you.
---
Amit Patel