The Google Pixel 4a is the latest mid-tier phone to the market and is packed with a number of impressive features, including a 5.8″ touchscreen.
To help keep your Pixel 4a's display protected, we've reviewed the best screen protectors which vary by material and price.
---
1. Olixar Google Pixel 4a Tempered Glass Screen Protector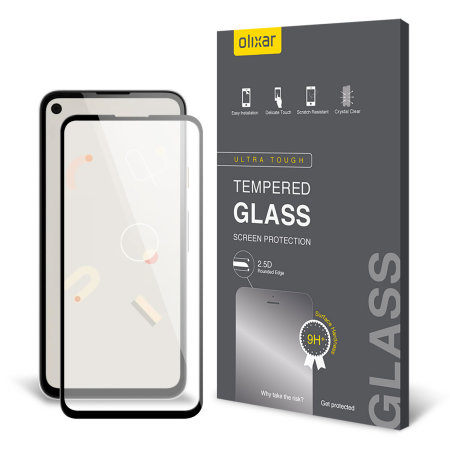 Tempered glass screen protectors offer the highest level of protection in comparison to screen protectors made from other materials. This Olixar Google Pixel 4a glass screen protector is made from high-tension 9H rated glass to provide not only shock protection, but also guard against scratching and impacts. As the screen protector is an impressive 0.26mm thick, screen sensitivity and clarity are not effected.

2. Olixar Google Pixel 4a Privacy TPU Film Screen Protector 2 In 1 Pack
We're in an age where keeping your data private is extremely important and so this Pixel 4a Privacy screen protector will help to keep the contents of your phone away from nearby prying eyes. As this screen protector features a privacy filter, when your Google Pixel 4a is viewed from an angle, the display will appear black, however when viewed straight on you'll be able to use your Pixel as normal. In terms of protection, as this is a film protector it will only guard against light scratching.

3. Olixar Google Pixel 4a Film Screen Protector 2-in-1 Pack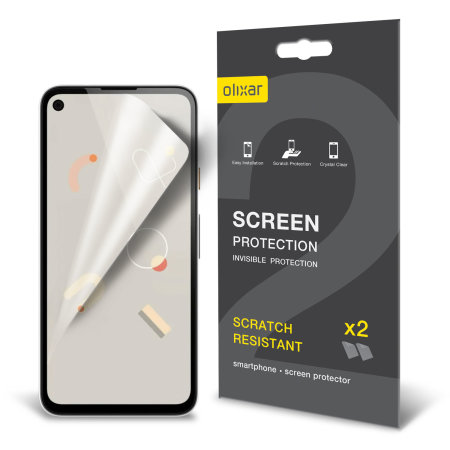 For those who do not like tempered glass screen protectors and would rather not have a privacy filter built into their screen protectors, than this twin pack of film screen protectors from Olixar is ideal for you. Olixar have designed this pack of screen protectors to provide scratch and light impact protection. Additionally, they provide crystal clear clarity and screen sensitivity.

Wrapping Up
Thanks for reading this roundup of the best Google Pixel 4a Screen Protectors. We hope that you found this useful and if you have any questions, please leave a comment below and we'll get back to you.
---
Amit Patel