Mobile Fun have received direct communication from genuine Samsung suppliers detailing the upcoming official line-up of cases and accessories for the new Note 20 smartphones.
What information was sent?
We've received full lists of specific Note 20 accessories including cases and replacement S-Pens for the two upcoming Samsung devices.
These accessories will form the entire official range for both devices, with the information informing us of each accessory's name, colour, EAN and official part number, as seen below.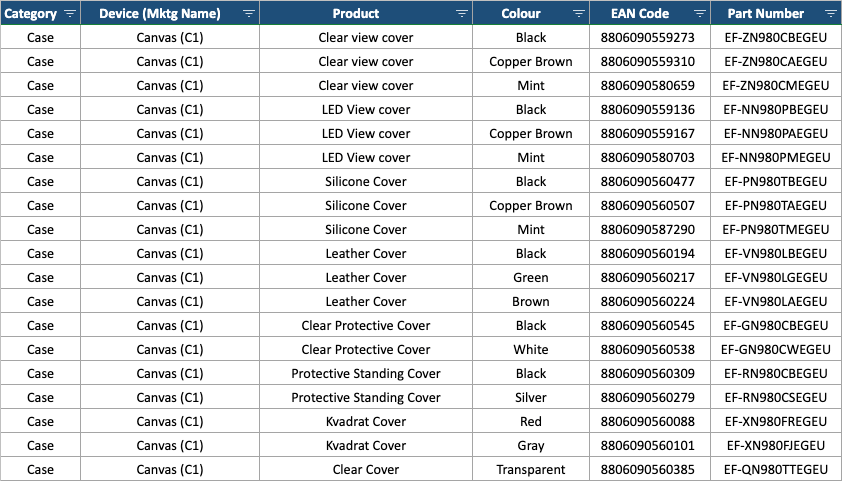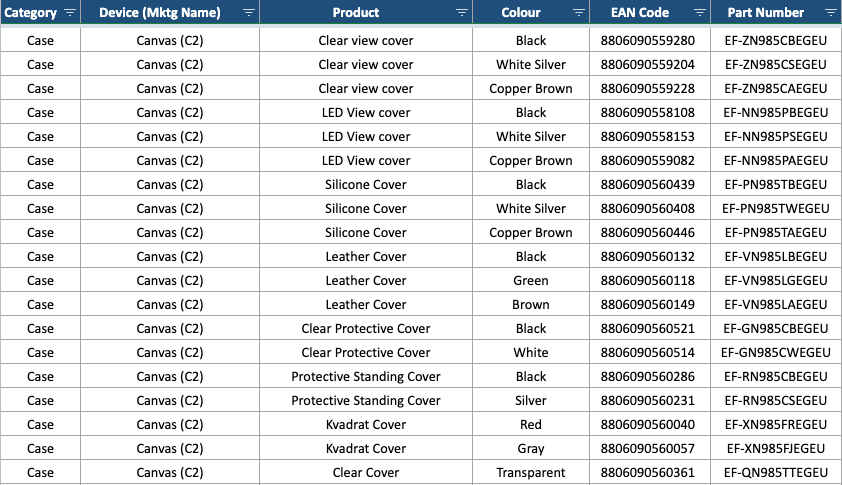 What does this tell us about the Note 20 series?
What we know for certain is that there will be two devices only, something which falls in-line with recent Note series releases and goes against some of the recent speculation regarding a three smartphone release, similar to the S20 release earlier in the year.
We can also see that both devices will have exactly the same amount of official case options, in the exact same colour choices, something which isn't often the case with multiple phone variants in the same line-up.
Note 20 Colours?
While we don't know for certain what colours the Note 20 series will be released in, we can look to the colours of the official accessories for guidance. With black, copper brown, mint, green, brown, silver, white and grey all being listed as colour options for the official case range, it's not abundantly clear which colours the phone will come in. However when you take a look at the Note 20 S-Pen range and the colours available there, things start to look a little more transparent. With the S Pens coming in black, white, grey, copper and mint, it's likely that these colours will be the options available for Samsung's new phones.

Listed for sale
Such is the trust Mobile Fun has with the information received and with whom it was received from, that we've already begun taking pre-orders on these Note 20 official accessories, all of which can be found listed on Mobile Fun's Galaxy Note 20 pages below:
Samsung Galaxy Note 20 Ultra Cases
---
---