Enhance your home with the latest and best smart home lighting including colour changing LED bulbs, wireless lighting and more.
1. Official Philips Hue Wireless Lighting White LED Bulb E27 – Twin Pack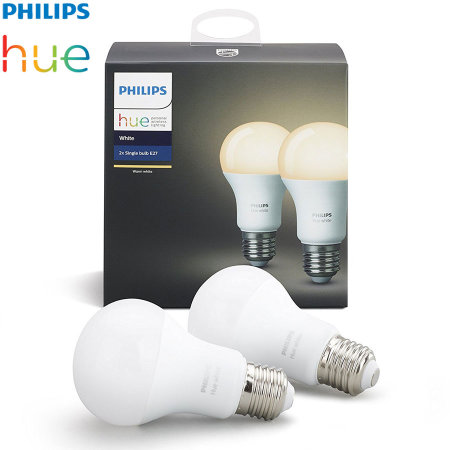 Expand your existing Philips Hue Smart Home Kit with this twin pack of wireless light bulbs. With an E27 fitment, these smart light bulbs are compatible with your existing screw type lighting fixtures and provide up to 100% increase in brightness thanks to the ability to turn on instantly. To truely make use of smart home lighting and controlling from your smartphone or tablet,  Philips have made these light bulbs compatible with the Philips Hue Hub to allow for a range of lighting controls including adjusting brightness and turning lights on / off.

2. AGL Colour Changing 100cm LED Strip USB TV Backlight Lighting Kit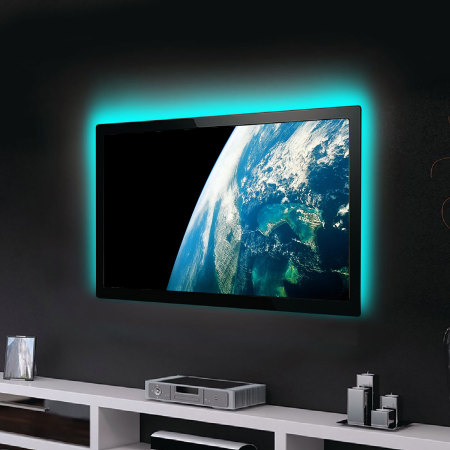 Transform your TV viewing experience with this LED colour changing strip light from AGL. Change the ambience in your room through the 20 colours and 20 modes available, including colour fades and strobe effects. Additionally you'll be able to change the brightness and speed settings. With a length of 100cm, this lighting kit sticks with 3M tape to the back of your TV and plugs into any available USB ports.

3. MiPow Playbulb Bluetooth Speaker Smart Bulb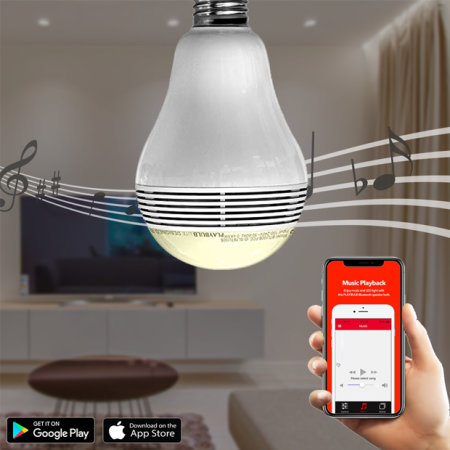 The Playbulb from MiPow is far from a regular light bulb. Combining smart technology with a Bluetooth speaker, the Playbulb connects to your smartphone or tablet from up to 20 foot away. Once connected to the companion app,  you'll be able to control the brightness of the Playbulb, turning it on and off, in addition to setting timers. The Playbulb features a start E26 / E27 screw connection, making for easy installation.

4. AGL Remote Control Colour Changing LED Light Bulb – GU10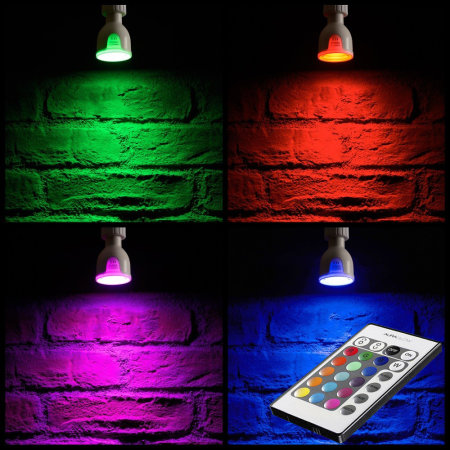 Completely transform your room with ambient lighting by installing this AGL remote control colour changing light bulb. Featuring a host of programs including static, fade, flashing, strobe and smooth lighting effects, you'll be able to set the perfect light setting for you. Additionally the colour changing LED bulb features a dimmer intensity setting.

5. Promate Premium Solar Powered LED Light with Intelligent Motion Sensor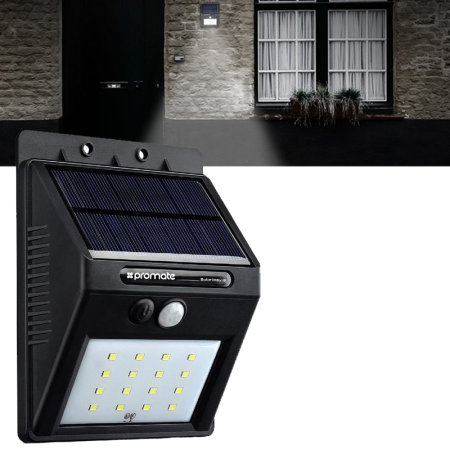 Improve safety and security around your house with this solar powered LED light from Promate. Featuring a built in motion sensor with a range of 5 metere and at angle of 120 degrees, the light will activate each time. As the light is solar powered and has a built-in 1200mAh, there's no need for any wiring to power the light and so makes for easy installation.

Wrapping Up
Thanks for reading this article on the best smart home lighting for 2020. We hope that you found this useful and found the ideal smart lighting products for you.
---
Amit Patel