With the 7th February rapidly approaching, the Samsung Galaxy A51 is soon to hit the UK, bringing a unique camera look, latest performance and design technology. At Mobilefun we are proud to deliver a large range of covers, suiting every need and aspect you desire for the upcoming A51 Smartphone.
The range itself consists of Carbon, Clear, Flip, Hard, Leather, Protective, Silicone, Thin, Tough and Wallet cases each lending their own features and aspects to freshen up and prolong your A51's lifespan. Follow this link to check out our whole Samsung Galaxy A51 case range available now!
In this blog i have rounded up the Best Samsung A51 covers and segmented them into 3 sections. These covers have been selected through thorough testing by our team as well as the coverss being top rated from previous phone models.
Official S-View Flip Cover Case – White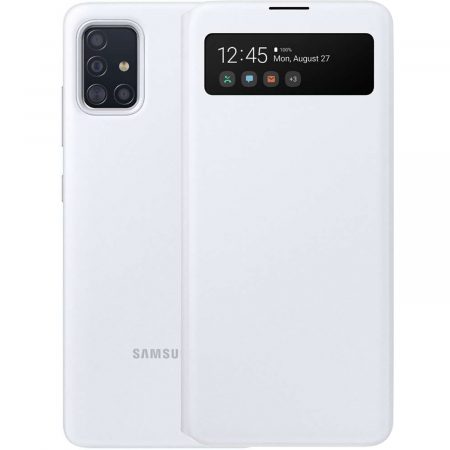 This case is straight from the Official range in white. The S-view flip cover not only protects your A51 front to back, but it allows you to see every incoming notification as well as the time, date and battery information, all on the front through the use of the S-view link between the Samsung products.
The S-view design is a cool neat flip case that can hold credit cards on the front, making it more useful than a normal cover.
Stay protected whilst still having full use of all ports and controls of your A51. The S-view cover has precise indents so that each button is easily accessible as well as the ports being exposed as needed.
Stay up to date with technology as this case allows for wireless charging to take place whilst in use with the A51.
Buy Here:
Official S-View Flip Cover Case – White
Official Silicone Cover Case – Black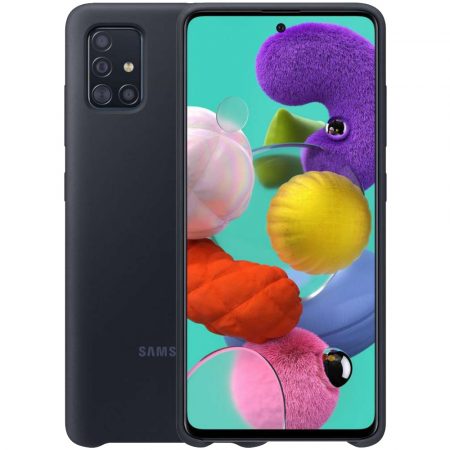 Another Official product creeps into the best covers for the A51! This time it is a simple silicone design that wraps around the A51. As with all official cases, access to the ports and buttons are not hindered, with the silicone cover, there is extended areas that act as the buttons when pressed. This cover allows for easy QI wireless charging even when in use.
Buy Here:
Official Silicone Cover Case – Black
Ringke Fusion X Design Tough Case – Camo Black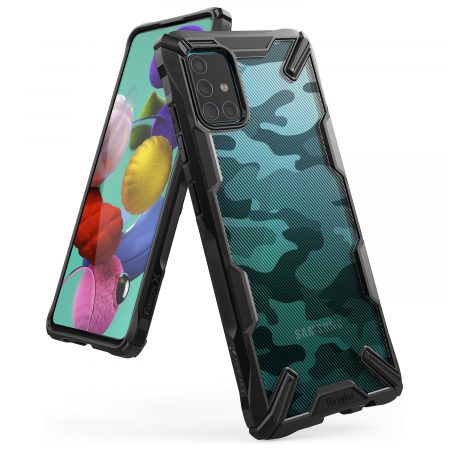 Not only does this cover pack a sweet camouflage design, it packs a 2 part poly carbonate casing that withstands all clumsy mistakes. The Ringke Fusion X case is military-grade proven with the drop tests from our team at Mobilefun. The buttons are easily accessed despite the bulk protection layers. The buttons have their own guided pads that will act as the buttons when pressed by the user.
Buy Here:
Ringke Fusion X Design Tough Case – Camo Black
Olixar Leather-Style Wallet Stand Case – Brown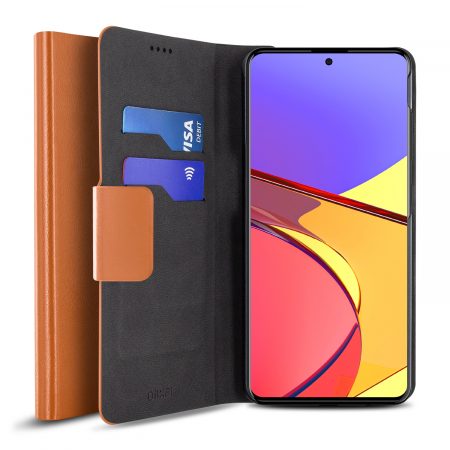 Want style provided through great value? this Olixar leather-style case is something that will compliment your A51's life span as well as your fashion. Not only is this a flip wallet ccover that can store your credit cards, but it can be used as a side on stand for when you are watching movies and are feeling too lazy to hold your A51 upright! The leather style does not add extra bulk so your A51 still feels slim and sleek as it came brand new.
Buy Here:
Olixar Leather-Style Wallet Stand Case – Brown
Olixar Sentinel Case & Glass Screen Protector – Black
2 in 1 is always a nice phrase when purchasing products, and it is especially nice when you get a glass screen protector as well as a neat cover for your A51. Each compliments the other as your A51 will be protected from all sides! The simple design of the Sentinel case really compliments your A51 as well as increases the grip when handling the device. Slim and lightweight, this Sentinel case is a must have accessory in an everyday life scenario.
Buy Here:
---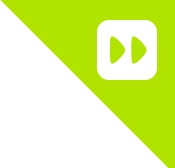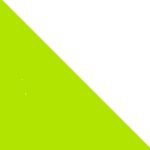 Thank you for taking your time to read this blog! if you have any queries, please leave a comment below and have a sweet week!