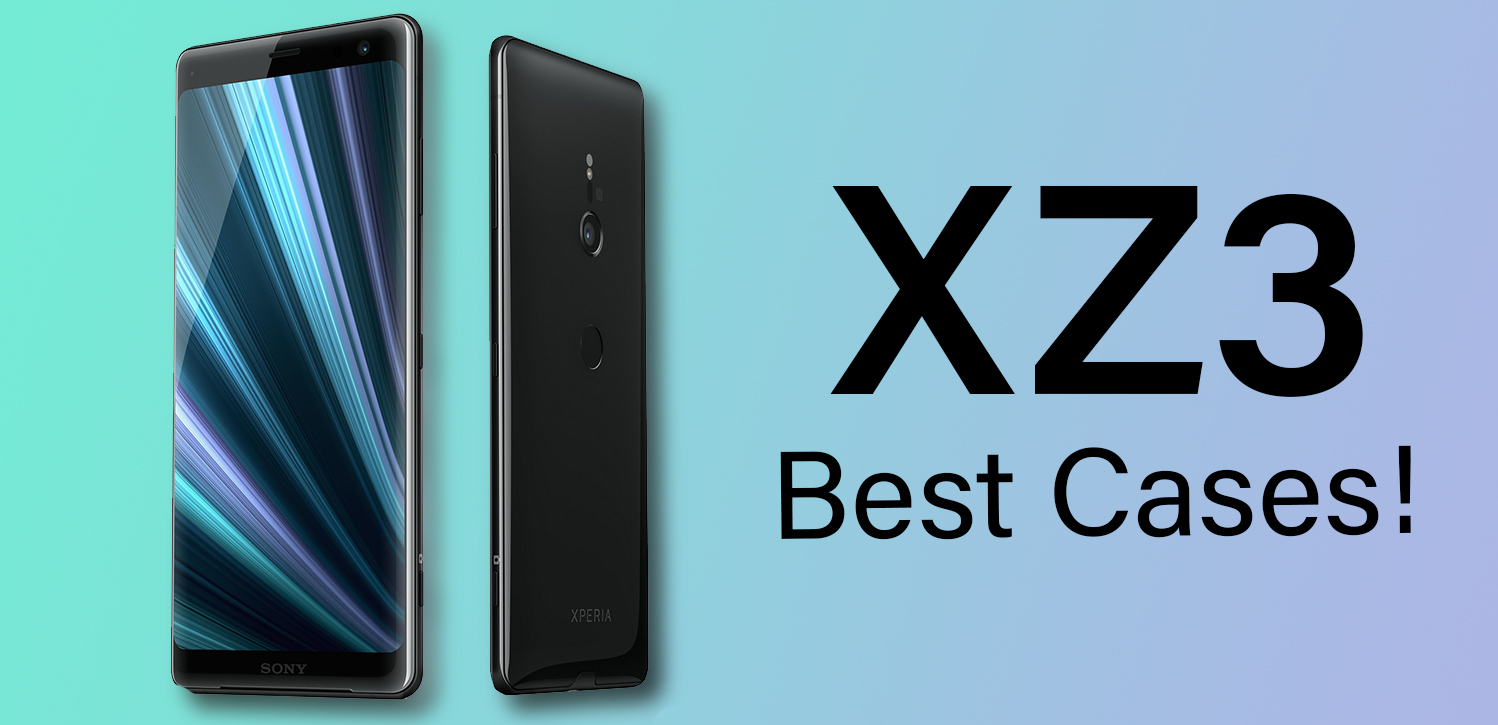 It's that time again! Sony has released the latest Sony Xperia XZ3 which has landed just in time to compete against the giants. We have selected the very best Xperia XZ3 phone cases for you to look at. Take a look below to find the very best cases that will compliment the very stylish XZ3 and let us know in the comments section which case you prefer!
1. Olixar Sentinel Case and Glass Screen Protector
The Olixar Sentinel case is the greatest 360° protective case. The Olixar Sentinel composite of toughened TPU composite plastic material which is both flexible and firm under pressure. This allows for the case to absorb the impact – for when your Xperia XZ3 flies out of your pocket or off the side of a table. In addition to the rear of your XZ3 being protected, the Olixar Sentinel case does include a 9H tempered glass screen protector that fits perfectly on the screen, giving excellent screen protection from scratches and drops. The Olixar Sentinel design style is modern brushed metal that also aids grip. This is a great case to look out for if you're looking for a complete XZ3 protection package.
Rated: 4.5/5
2. Krusell Sunne Leather Case – Nude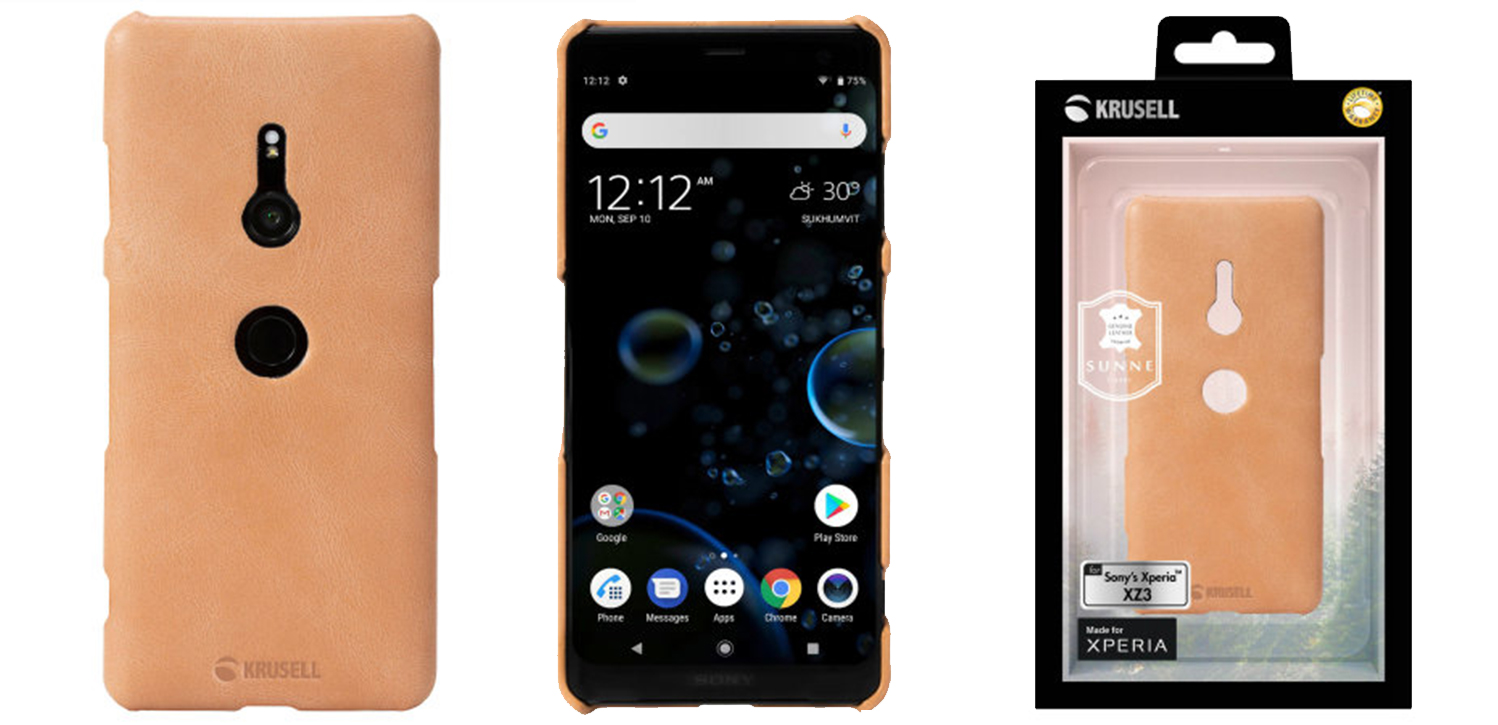 We have premium leather, but it's not a wallet case. Something different to add to the leather case collection, Krisell Sunne case is the leather case of choice for those looking for leather but without the flip of a wallet case. This case is a hard back protective case designed to protect the XZ3 from scratches and drops (genuine leather is one of the best defense against these harmful effects). The case design is fluid and elegant with precise cutouts for access to all ports and the leather quality is subtle, smooth and warming to the touch. If you are a fan of leather this case comes in Black & Nude perfect for those who have color preferences.
Rated: 4.0/5
3. Official Sony Xperia XZ3  Case in Bordeaux Red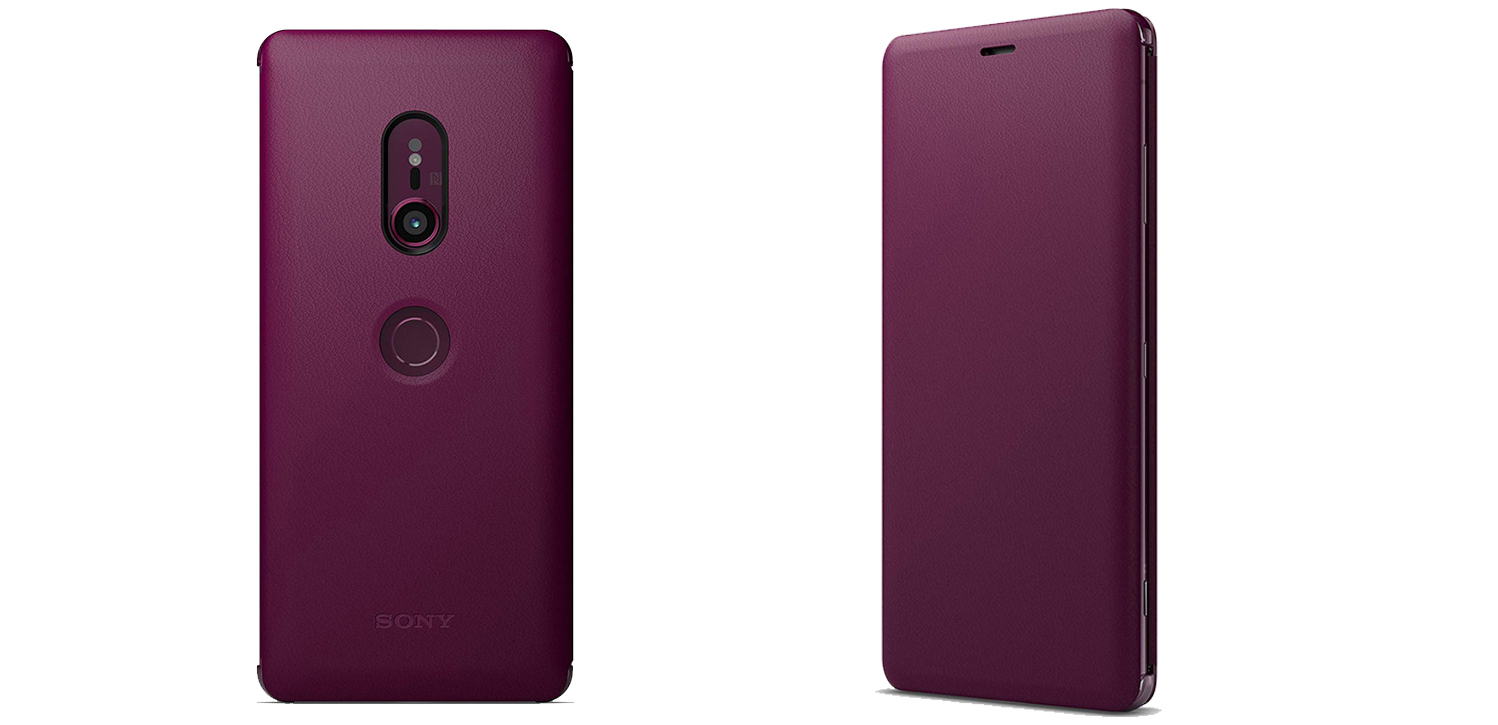 It's in! The official Sony Xperia wallet case is in our Best Sony Xperia XZ3 collection, as we feel that it not only has outstanding build quality but, the color range is gorgeous! Nowadays we find that the usual clear and black cases are popular. But why not add a special splash of color to your XZ3 with this beautiful Bordeaux Red case. This case is lightweight and bulk free which is ideal for everyday use. Not only that but the case has access to all ports and features without compromising style. It even turn into a media viewing stand which is ideal for watching movies, slide shows and taking videos! The official Sony case range is available in the following colors: Green, Black, Grey & Bordeaux Red
Rated: 5/5
4. Roxfit Slim Hard Shell – Black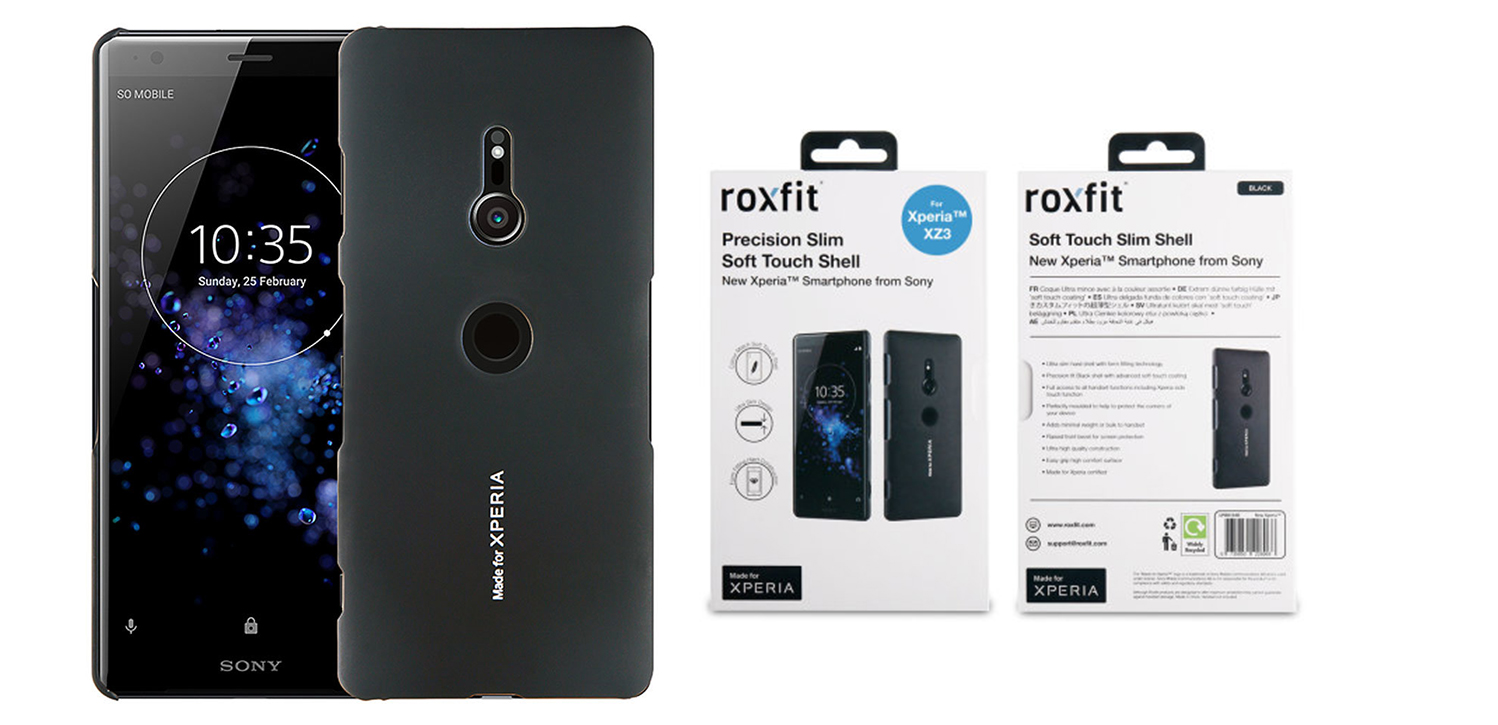 Looking for a hard back case for your Xperix XZ3? We've found the best hard back shell that will actually protect! The ultra slim hardback case is designed specifically to protect the rear of your phone, with enhanced ultra tough plastic which aids in the protective abilities. Protection is great of course, however this case also feels amazing! The soft touch shell enhances the feel of the phone in your hands whilst aiding grip. If you're looking for something light & slim but is also protective the slim hard shell case by Roxfit is definitely for you.
Rated: 3.5/5
5. Olixar ExoShield Tough Snap-on  Case Crystal Clear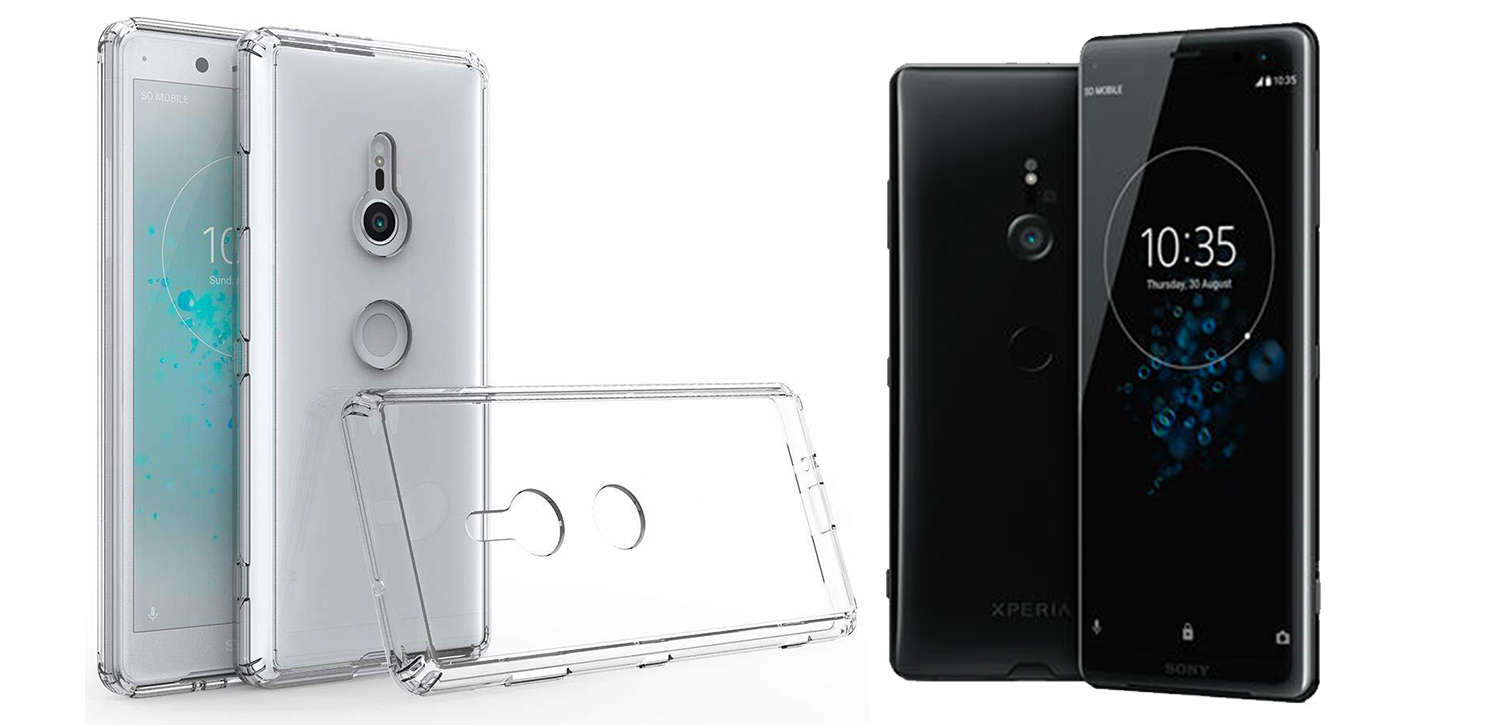 Simple and effective, the Olixar Exoshield hard case is ideal for those looking to fully cover the back and sides of their XZ3. Not only that but the Exoshield case is crystal clear, allowing for the natural colour of the phone to shine through! Each corner has reinforced TPU, which is great for the likely event that you drop the phone. Whilst the raised bezels allow for protection of the rear camera and front screen. I have to say that this is the no.1 choice if you're looking for simple, clean and protective.
Rated: 4.0/5
We have a great choice of cases for the Sony Xperia XZ3. For more Sony XZ3 phone cases. Have any questions on which cases you like or dislike? Drop a comment below! Thanks for browsing & have a great day! Also, if you haven't already – keep upto date with the latest tech & gadgets through our social media accounts.