To celebrate the recent launch of the Note 9 in style, we're going to recommend 10 of the best cases available for Samsung's latest flagship device. Whether you are looking for something that will only add minimal bulk to your smartphone or protective, designer or functional, we're sure to have a Note 9 case or cover for you… So let's take a look in no particular order!
Olixar Sentinel Case and Screen Protector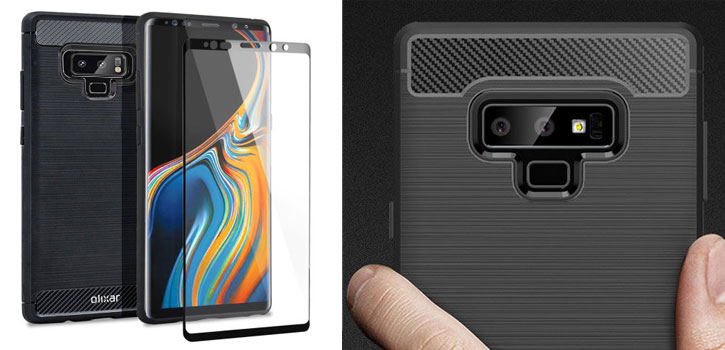 This flexible case with a premium matte finish features a carbon-fibre and brushed metal design that will keep your Samsung Galaxy Note 9 protected. For total all round protection, the Olixar Sentinel also features a screen protector specifically designed to match the case so you can be sure your Samsung Galaxy Note 9 is ready for the hazards ahead.
Official Samsung Protective Stand Cover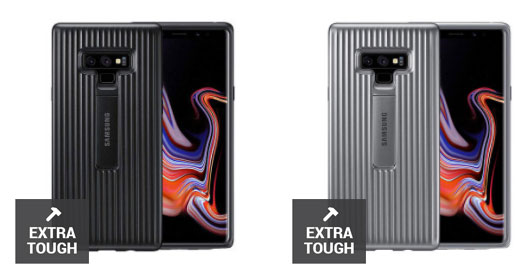 This Protective Stand Cover from Samsung is a new design from the company for its flagship Note models, intended to provide top-notch protection without harming the styling of the Note 9. Its robust design reminds me of industrial heavy duty protection, but without the immense bloat. The surface provides plenty of grip, and its built-in stand is handy for watching videos on trains. Consider this case if you want to keep your Note 9 in good condition and you prefer a boxier design.
VRS Design Genuine Leather Diary Case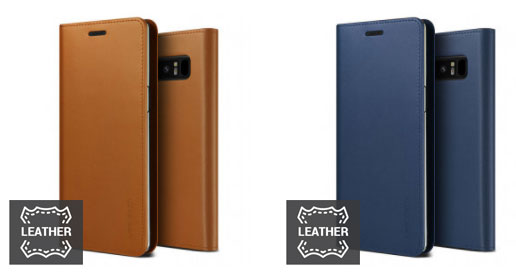 This elegant wallet is made from genuine leather, providing a gorgeous classic appearance that will wear naturally and beautifully over time. The case includes pockets for cash and cards for even more convenience so you don't have to take your wallet with you. If you prefer classic genuine leather designs, this executive style case is one of our top recommendations.
Olixar FlexiShield Gel Case

The Samsung Galaxy Note 9 is a pricey phone, especially if you opt for the 512GB storage / 8GB RAM option – so you might be after an inexpensive case — particularly if you pay the full SIM-free price of £1099! This FlexiShield case from Olixar will do the job of protecting your phone from the scratches and knocks of daily use, without adding significant weight or bulk. It's also easy to install and remove thanks to its flexible gel design. All in all, a solid budget option that will let your wallet rest and recover for a bit after the trauma of buying a new Samsung flagship!
Caseology Parallax Series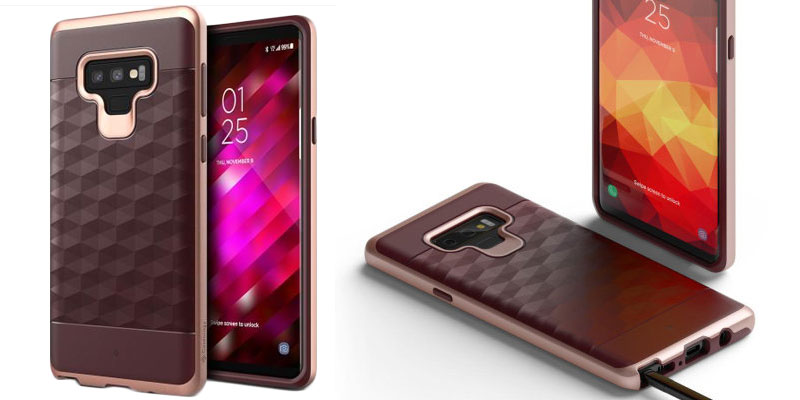 The Caseology Parallax series offers a bold two-tone look that underscores the solid protection provided. The case's dual-layer hardshell design and corner air pockets shrugs off drops and knocks with ease, while the lip around the screen helps prevent damage there too. If you want your Note 9 to survive for along time, this is the case for you!
Olixar NovaShield Bumper Case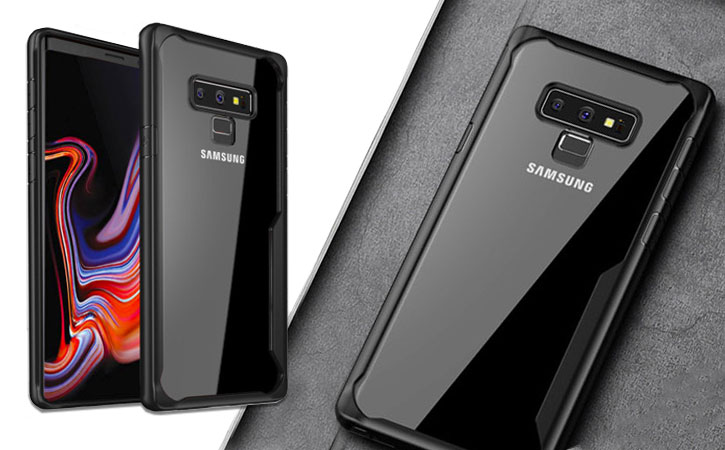 The NovaShield is a newer design from Olixar, offering excellent protection while keeping the back of your Note 9 fully visible to admire your device in all its glory. With air-cushioned technology providing a shockproof design, a slim style that adds little weight and finally raised bezels that protect the screen from taking unwanted punishment.
UAG Plasma Protective Case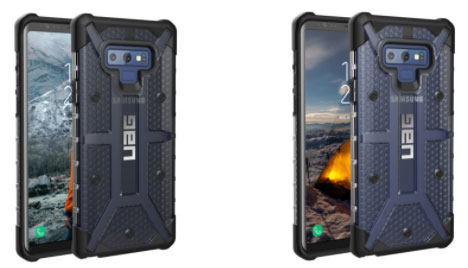 UAG (Urban Armor Gear) are a very recognisable brand of protective cases for many popular smartphones. The UAG Note 9 Plasma case is no exception, with semi-transparent features so you can admire the design of your phone through the case. This rugged TPU case features great protection without the bulk, with reinforced extremities to make sure your Note 9 is safe and stays looking as good as new. With the additional of a brushed metal UAG logo on the back for good measure.
Official Samsung LED View Cover

Samsung LED View Cover offers a classy way of checking the time and seeing notifications without opening the case: just read the integrated LED display on the front cover. You get all of the screen protection and classic style of a folio case, without the traditional downside. This smart combination – and the integrated credit card slot — make this one of our favourite Note 9 cases.
Olixar X-Tome Leather-Style Book Case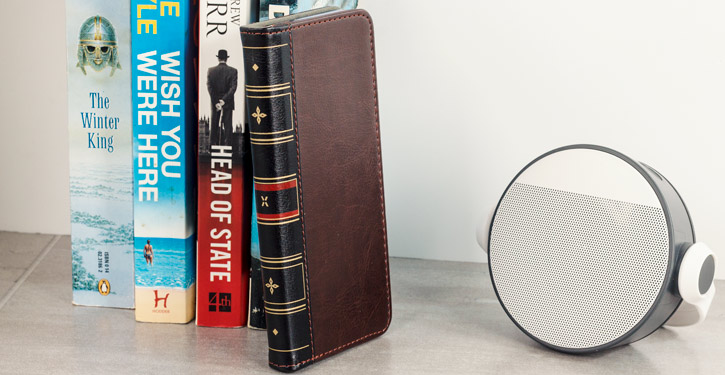 This gorgeous leather-style case disguises your Galaxy Note 9 as a leather-bound tome, using the considerable stature of the Note 9 to great advantage. The case is still slim enough to fit in a pocket, and wouldn't look out of place in a great library or the office of a high-ranking government official. The case even includes built-in card slots, allowing you to keep your cash and cards away from prying eyes.
Zizo Bolt Series Tough Case & Belt Clip

If you want one of the best in Note 9 protection and you would like to attach your Note 9 to your belt – then you should consider the Zizo Bolt Series Tough Case & Belt Clip. With durable all round protection for your phone with the included screen protector all while featuring a stunning military overall look. The built-in kickstand allows you to view media without having to hold your phone. What makes this case really unique though is the rotating belt clip to obviously attach to your belt so your Note 9 is always by your side and also a 40cm lanyard so you can wear it too!
Wrapping up
Thanks for checking out the article. You can have a look at our full range of cases via the link below, or write us a comment with your questions or feedback. Thanks again and enjoy your week!
See all Note 9 cases and covers >>