Apple's MacBook range comes in many different models, sizes with multiple generations, however popular accessories remain pretty consistent. We've rounded up our top 5 MacBook accessory recommendations below, including cases, USB hubs, stands and many more.
1. Olixar ToughGuard Hard Shell Cases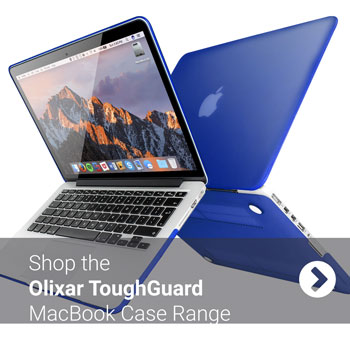 Providing durable all-round protection in a slim form-fitting package, the ToughGuard series from Olixar ensure that your MacBook will stay looking sharp and the way Apple intended for as long as you own the MacBook. The rubberised feet not only stop your MacBook from sliding around on your desk, they also provide life to increase ventilation in order to keep your MacBook cool while you work.
2. Satechi USB-C Hub & Adapter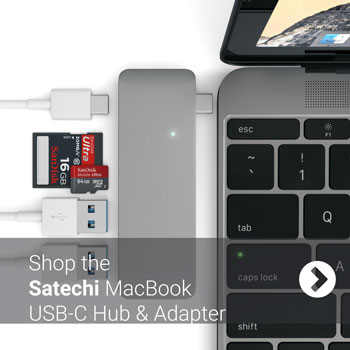 With an ever increasing trend of modern devices ditching ports and features, adapters and hubs are quickly becoming a must have accessory. This is no different with Apple's MacBook range, as the latest models now only feature USB-C ports in order to charge and connect your devices. This is where adapters like the Satechi USB-C Hub comes into play, providing you with access to standard USB ports as well as card reading functionality.
3. Olixar ErgoRiser Aluminium Riser Stand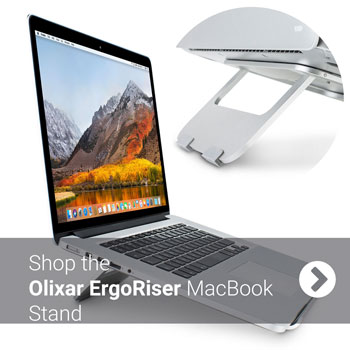 Extremely well designed, the ErgoRiser from Olixar positions your MacBook into a convenient viewing angle that helps reduce RSI and back strain. The premium and folding aluminium design proves very portable, allowing you to take the ErgoRiser anywhere you take your MacBook, making it ideal for use at home, work or at the local coffee shop.
4. Mujjo Genuine Leather Sleeve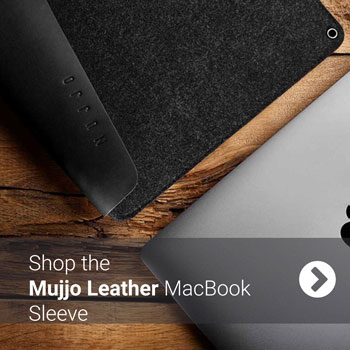 Not everyone wants to wrap their precious MacBook in a case, no matter how slim and form-fitting. But most still want protection, especially when transporting such an expensive device. This is where a premium sleeve proves a worthy option, as it ensures that your MacBook stays scratch free and looking good as you go about your daily life. But when you come to use your MacBook and take it out of the sleeve, you get the premium feel Apple intended.
5. One Ten Design Mountie MacBook Clip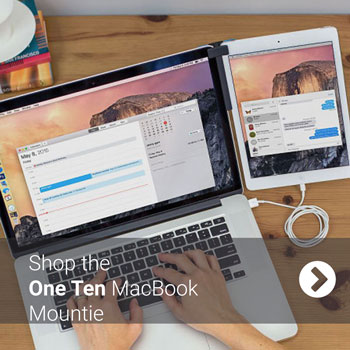 We finish up our round-up with the One Ten Design Mountie Clip. While this may seem an unusual choice, the Mountie actually proves really helpful, allowing you to clip your tablet or phone to your MacBook for a dual screen experience. Ideal for watching your favourite films and TV shows while you work, the Mountie extends your screen with devices you'll always have on your person.
Bonus Round: Aiino Sawhet Wide-Angle HD Conference Lens for MacBook
As an additional entry to our list, this handy HD conference lens accessory allows you to optimise your MacBook for video calls, conferences and boardroom meetings. Share a crisp, HD image that cuts nothing out and gives the recipient the full picture – super handy for any important professional setting, video podcasts or for chatting with family and friends.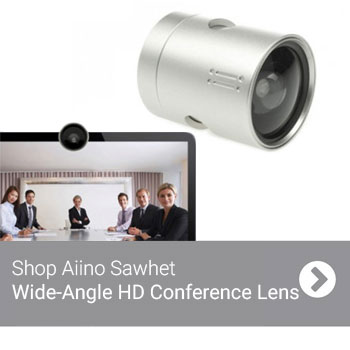 ---
Wrapping up
Thanks for checking out the article and be sure to let us know what you think of our selection in the comments below. Are we missing something? Get in touch so we can improve this article for future readers!