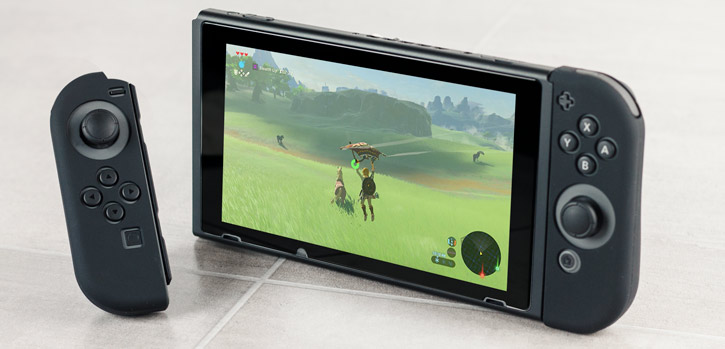 The Switch is tons of fun, but it can be hard to keep it in good condition — especially if you're using it on the go! Here are four of our favourite cases and covers for the Nintendo Switch, which add protection and other useful features so your Switch will stay in perfect condition longer. Let's get right into the selections!
Last updated: March 19th, 2018
4. Nintendo Switch Protective Travel Case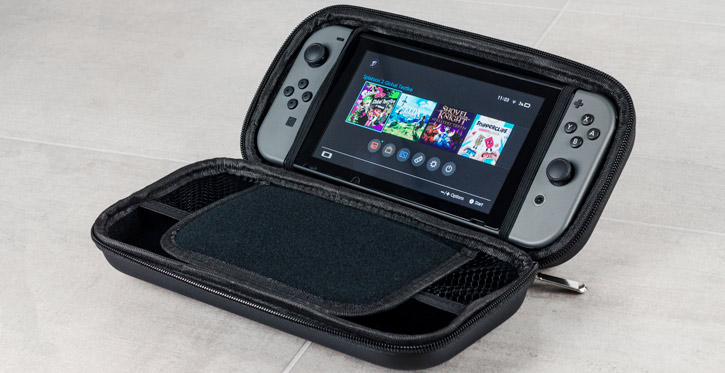 This travel case is the perfect choice for anyone looking to keep their Switch safe while on the go. The leather-style case is perfectly moulded to fit the Switch with Joy-Cons attached, while the soft interior prevents scratches and other damage. There's also storage space inside for game cards, chargers and other accessories, making this an all-inclusive solution.
3. Nintendo Switch Joy-Con Protective Silicone Cover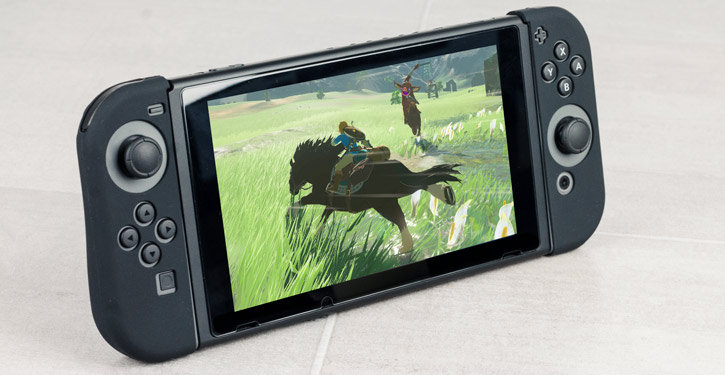 Next up we have a set of covers for the Switch's Joy-Con controllers. These silicone covers protect them from scratches and other damage, while allowing full access to the analogue sticks, d-pad and all other buttons. Of course, these wraps don't interfere with your ability to use the Joy-Cons as intended – you can dock them to the console or use them separated, attach the wrist strap attachments and so on. These inexpensive protectors offer great value and help keep your expensive Joy-Cons in excellent condition.
2. Nintendo Switch Hard Cover Case & Screen Protector

The Nintendo Switch is a beautiful console, particularly if you've managed to find some of the rarer Joy-Con colours. If you like the handheld's looks, then choosing a clear case like this one is a wise choice. You can keep the Switch free from scratches, dents and other damage, while still showing off the console's stylish design. This pack also comes with a Switch screen protector, allowing you to protect the most vulnerable part of the Switch from suffering damage. This all-around protection without sacrificing style at a low price makes this pack an awesome choice.
1. Nintendo Switch Gel Case & Thumb Grips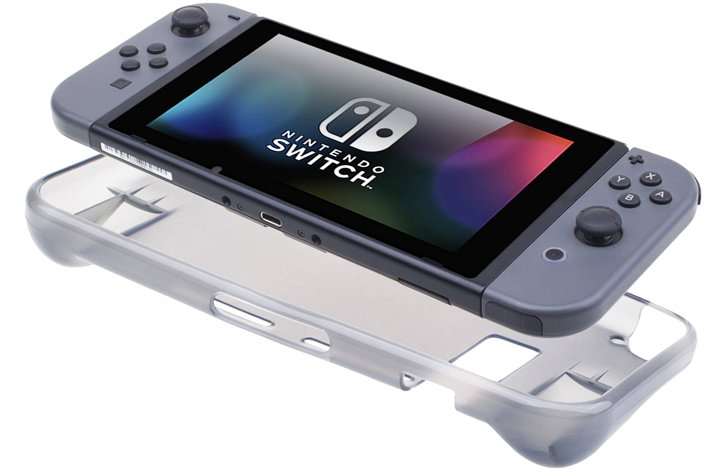 We conclude with this gel case for the Nintendo Switch. This non-slip case provides excellent drop and scratch protection for the console, adding armour without making it clumsy or difficult to play. This pack also comes with four sets of thumb grips: two sets of taller grips that boost in-game precision, and two smaller grips that make the console more comfortable and prevent your thumbs from slipping. We think it's a pretty sweet upgrade for the Switch; what do you think?
Wrapping up
That's our blog! Thanks for checking out our roundup of the best Nintendo Switch cases and covers, and be sure to stick around for more Switch content. If you'd like, you can also see our full range of Switch accessories, including screen protectors, chargers, car holders and more. Thanks again and we'll catch you on the next one!