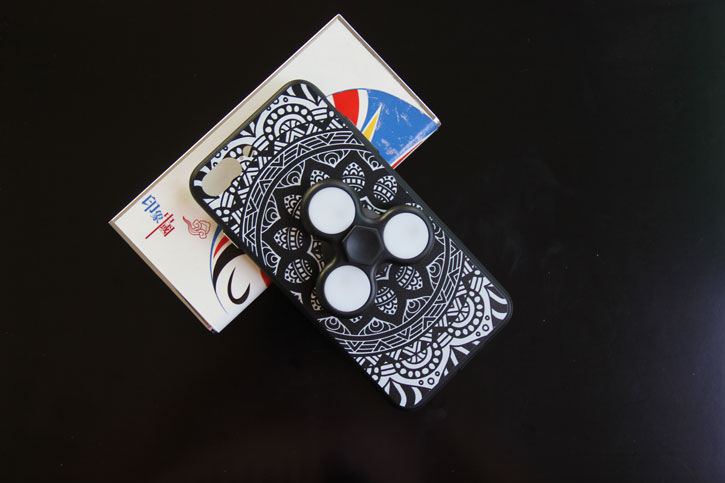 Catch up on the fidget spinner craze with this top-notch phone case for the iPhone!
Fidget spinners are everywhere. Whether you're surfing the web or walking down the street, it's hard to avoid kids and adults alike playing with these purportedly stress-relieving but no doubt enjoyable gadgets. We've even seen fidget spinner apps, but they don't really capture the tactile pleasure of pushing and watching a three-bladed toy spin seemingly forever from a single flick. A better idea is this: a fidget spinner case for your phone!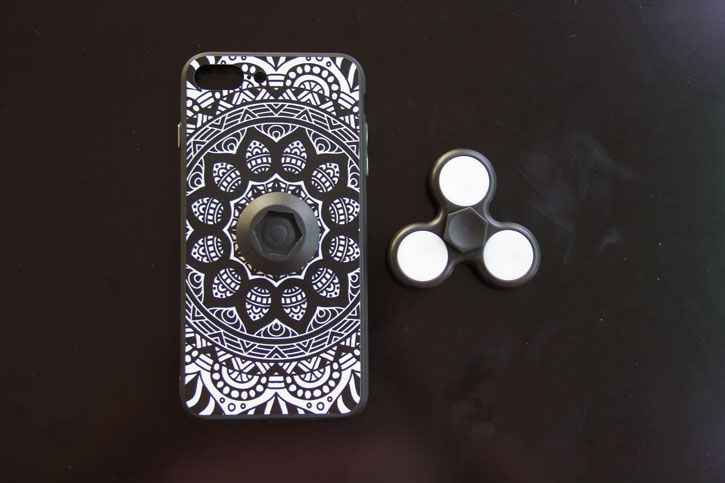 As you would expect, the design of the fidget spinner case is simple. A traditional slim iPhone case has been constructed with a unique embedded fidget spinner, allowing you to play with the toy while using your phone.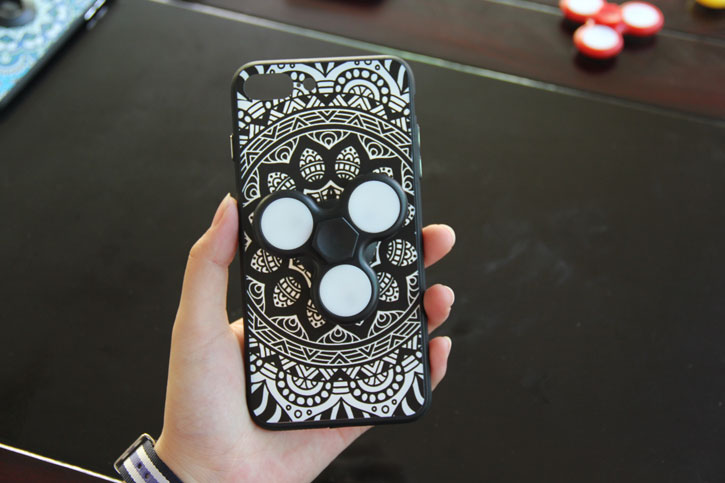 You can imagine spinning it while waiting for your messages to show up, or just placing the phone face-down on your desk to spin away. No matter how you use it, you get the same focusing pleasure as a traditional fidget spinner design, but this one is as easy to keep with you as your phone.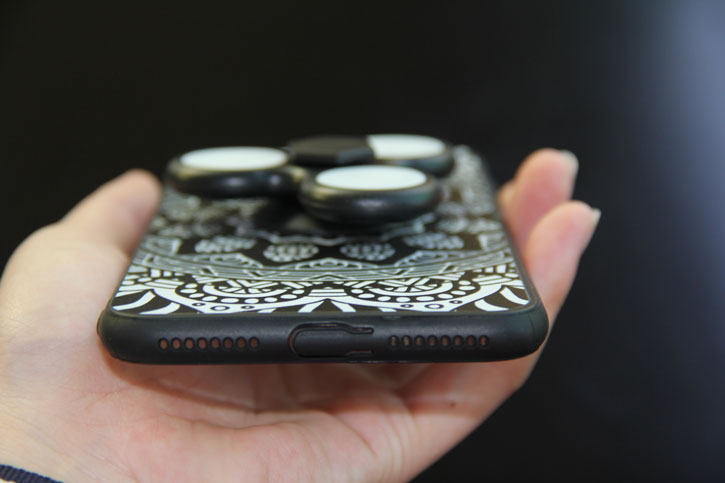 The fidget spinner is made in the traditional three-bladed design, and comes in a fetching black and white colour scheme. That matches the phone case's rear cover design nicely, which features a circular patterned design centred around the fidget spinner itself. This phone case is fun to use, and it looks pretty cool too.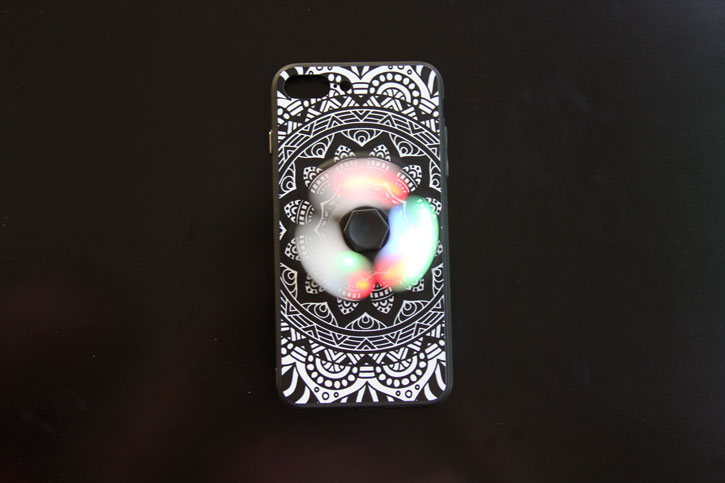 The Olixar Fidget Spinner case will be available in mid June, and is competitively priced. To see the current price and availability, check out the product page linked below.
Thanks for checking out the article, and enjoy the rest of your day!