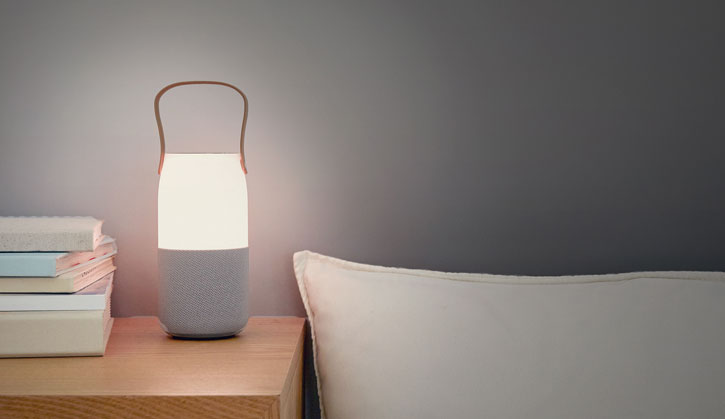 Samsung have been on something of a design spree recently. Their new Galaxy S8 handsets have gotten rave reviews, their official cases have been incredibly on point, and even their DeX dock has quickly found its fans. Now, we want to show you another excellent accessory from Samsung's talented designers: the Bluetooth Bottle Speaker. It promises to 'fill your room with sound and light', and it more than delivers. Let's take a closer look!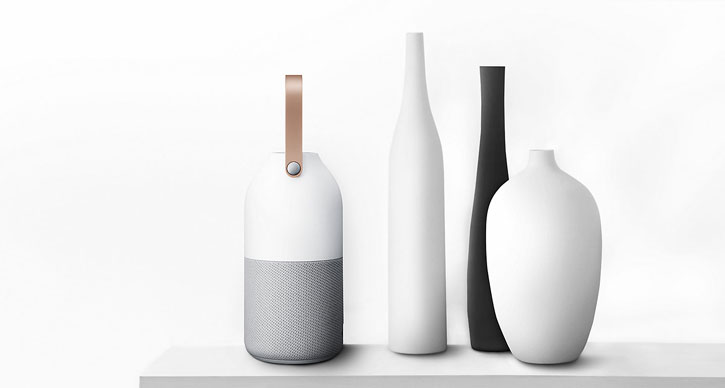 So first up: yes, this is a combined speaker and lantern. The lightweight design combines a 360-degree speaker system at the bottom, with the lantern element at the top. The entire assembly weighs less than 400 grams, and is easily portable thanks to an included carry handle.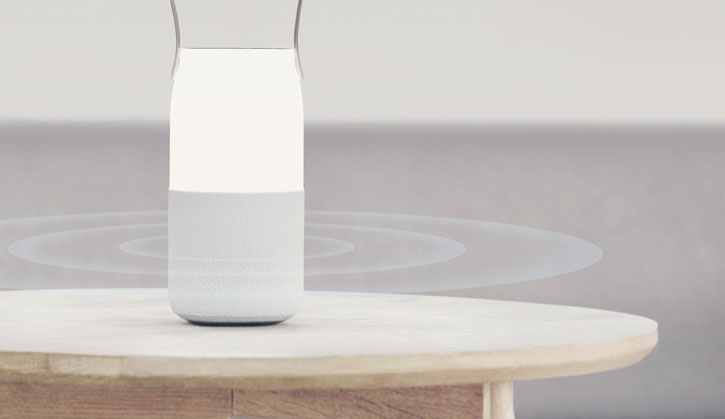 Now, let's go into more detail about the speaker itself. This is a 360-speaker, meaning it pushes sound in all directions. Place it in the centre of a room, and you get room-filling sound that everyone can enjoy. The speaker gets quite loud without distortion or imbalance.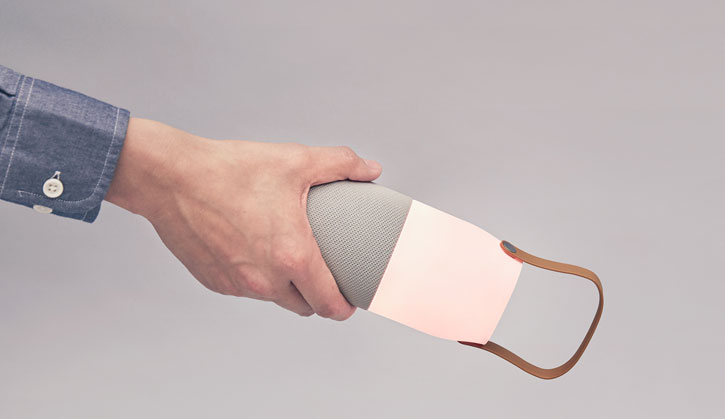 The light at the top of the unit is made from tons of RGB LEDs, meaning you can enjoy light of almost any colour. Just make your selection in the Android or iOS app, or shake the light to change the colour. You can also tilt the Bottle Speaker to turn on or off the light.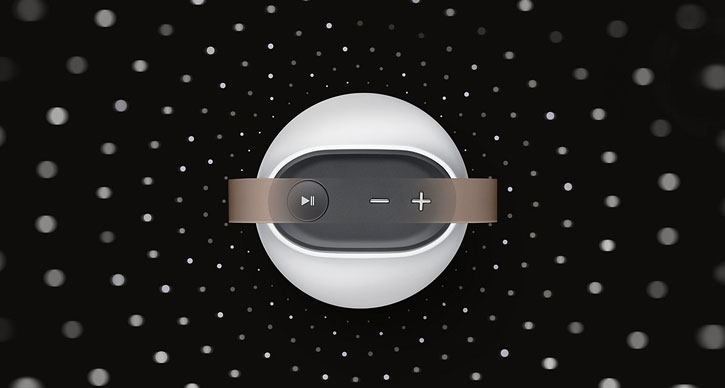 There are buttons built into the handle that allow you to adjust the volume, play or pause, and skip tracks. A built-in microphone also allows you to take handsfree calls with the speaker.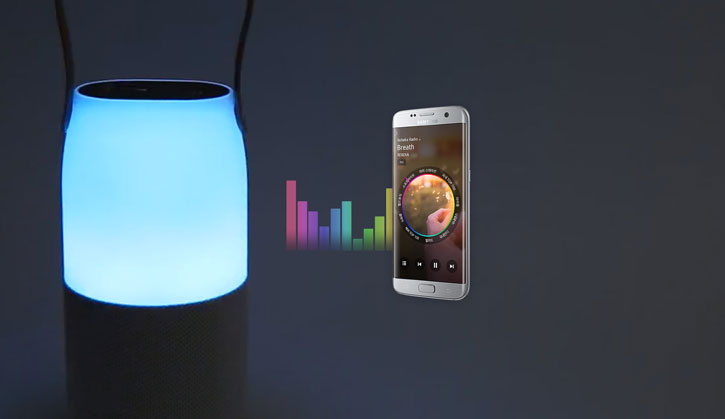 This is a Bluetooth 4 speaker, and it can connect rapidly to smartphones, tablets and computers in seconds. If you have a Galaxy S8, you can even connect to two of these Bottle Speakers at once. There's also a 3.5mm line-in for older devices, so pretty much anything that can store music can be connected.
This speaker also includes wireless recharging, allowing it to be easily topped up without wires or hassle. You'll need a Qi-compatible wireless charging pad for this, which will also work with your Galaxy S or Note smartphone.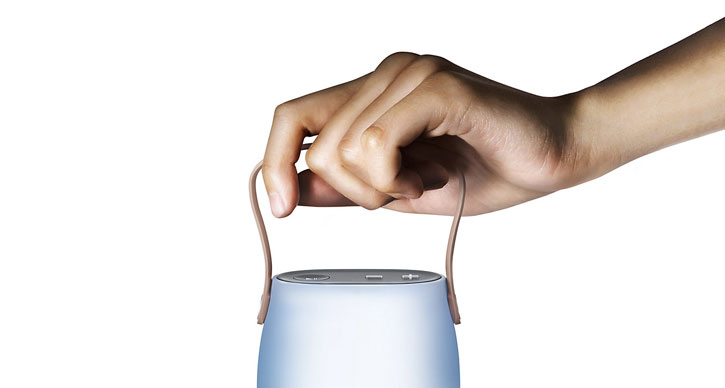 All in all, Samsung's Bottle Bluetooth Speaker is a triumph of design that ticks a lot of boxes. If you want to pick one up for yourself or see more photos and information, check out the link below!
More information on the Bluetooth Bottle Speaker >
Thanks for checking out the article. Let us know what you think of the Bluetooth Bottle Speaker below!