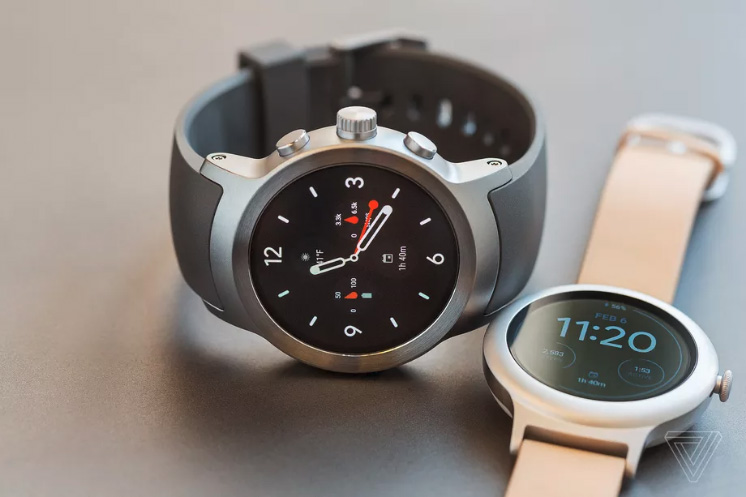 The very first Android Wear 2.0 smartwatches are coming soon to Mobile Fun! The LG Watch Sport and LG Watch Style are available for pre-order now. The Sport is the thicker do-everything model, while the Style keeps it simple and slim, but both smartwatches are slick and feature-packed. For more details, including expected UK prices and availability, read on or check out the product pages below!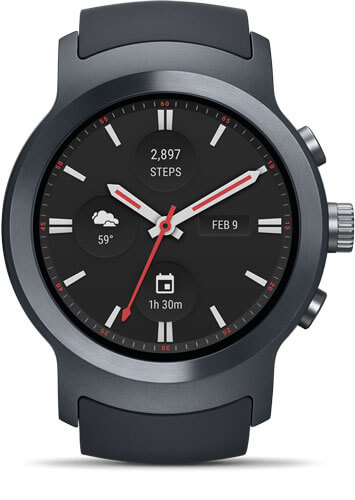 The LG Watch Sport contains everything you'd ever want in a smartwatch, backed up by the slick new version of Android Wear that Google have been working on for months.
The Sport is a chunky watch, thanks to its oversized battery and a big helping of extra features lurking inside. Probably the Sport's best feature is its LTE connection, allowing it to be used completely independently from a phone. Combined with the built-in GPS, this is awesome for running, and it's also just nice to be able to visit the shops without packing your pockets.
As long as you have signal, you'll be able to see incoming emails, send messages and even answer calls. You can even download new apps directly from the Google Play Store — a new feature in Android Wear 2.0, and one that means you can finally access third-party apps while your watch is paired with an iPhone!
The Sport also has built-in NFC, allowing you to make contactless payments on the Tube, in shops and at restaurants with Android Pay. In fact, the Sport contains a dedicated button for Android Pay, ensuring you'll always be able to make a payment in seconds, no matter what else you're doing with your watch at the time.
The Sport also has IP68 water and dust resistance, allowing it to be used in up to 1.5 metres of water (for limited periods, this isn't a diving watch).
If you're an Android Wear fan and you like big watches, the LG Watch Sport is an awesome choice. It's available for pre-order now at £349; check the product page for the latest launch date projection.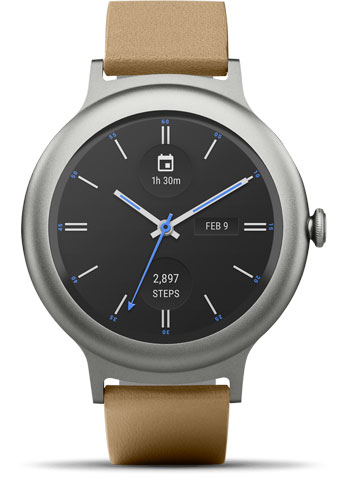 The LG Watch Style shares the new-fangled Android Wear 2.0 OS, but it takes a different tack. The Style is all about comfort and style, with a slimline body that feels much lighter on the wrist.
That more refined appearance also extends to the buttons; you'll find just one crown here instead of the diver-style button trio on the LG Watch Sport.
The Style has the same 1.38-inch P-OLED display as the Sport, with a full circular shape (no 'flat tire' here). The phone is IP67 rated too, allowing it to survive water at depths of one metre.
If you're after a slim and comfortable watch with Android Wear 2.0, the LG Watch Style should be just up your street. It's also £100 cheaper than the Watch Sport, so if you're not going to use those extra features, it makes much more sense. It's available for pre-order now at £249; as before please check out the product page for our most up-to-date launch date.
Thanks for checking out the article, and be sure to let me know what you think of the LG Watch Sport and Watch Style in the comments below! For the latest UK price and availability data, be sure to check out the product pages; of course you can also find more information and even place a pre-order there too. Thanks again and enjoy your day!
Header image credit: The Verge