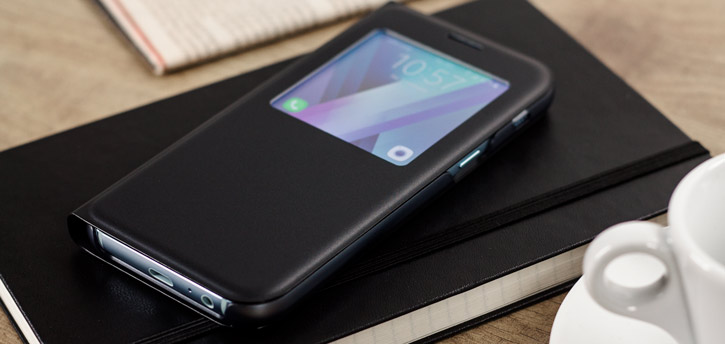 One of the best features of this year's Galaxy A5 is the always-on display, which brings you the time, incoming calls and messages, and other notifications. It's super useful, and it makes your phone look pretty good too. However, it's going to get covered up if you use a traditional wallet or flip case, removing this useful function.
Thankfully, there are special Galaxy A5 (2017) cases made with the always-on display in mind, which allow you to protect your phone's screen from scratches without blocking the always-on display. Take a look, and tell us what you think in the comments below!
Official Samsung S View Cover
The S View Cover is Samsung's classic solution to this problem. It's a simple case conceptually; just a slim flip cover with a rectangular aperture cut into the front. This hole is filled with transparent plastic, keeping the screen beneath protected while allowing you to both see and touch it. You can even send text messages and operate the camera without opening the cover — really handy. It's a good-looking case as well; slimmer than most other flip cases and perfectly matching the A5 in size and style. Choose from Gold, Pink, Blue or Black colour schemes.
Official Samsung Clear View Cover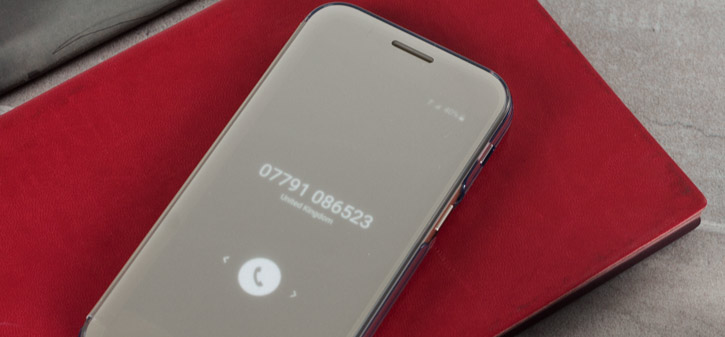 The Clear View is a fancier version of the S View, replacing the clear plastic window with a full semi-transparent flip cover. That allows you to see the full size of the screen without opening the front cover. There's even a hidden feature: when your phone is off, the cover becomes a mirror! This is great for quickly checking your appearance when you're out and about.
Wrapping up
So there we have it – the best couple of cases for making use of the Galaxy A5 (2017)'s new always-on display feature. Be sure to let us know what you think in the comments below!