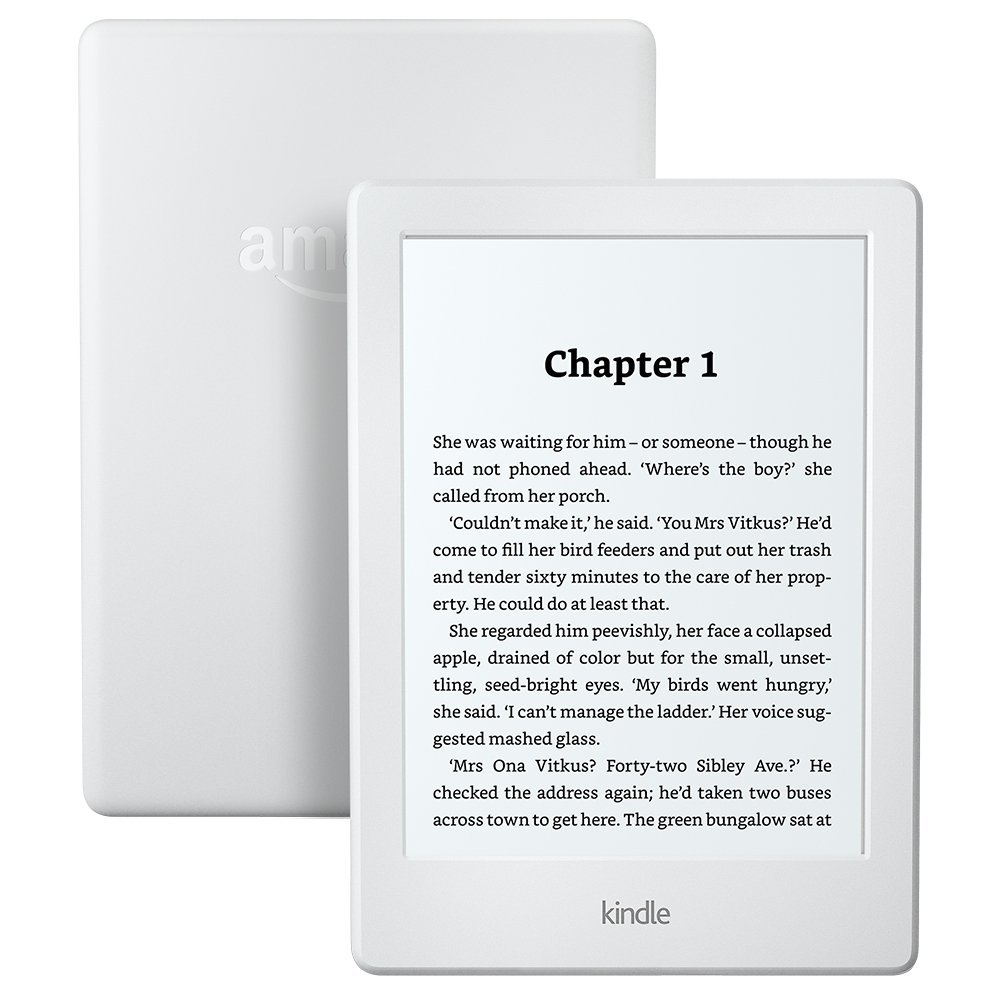 New Kindles are coming soon. Amazon unveiled its latest this week, as its baseline model joined the Kindle Oasis in Amazon's 8th generation of e-readers. The new Kindle — and the pricier Paperwhite — will also be available in white. It's the first time Amazon has offered a white Kindle since the Kindle Keyboard all the way back in 2010.
The new Kindle will cost the same as its predecessor, but has twice as much memory which should make things a bit faster. It's also 11% thinner and 16% lighter than the outgoing Kindle, with a more rounded look and feel.
The vanilla Kindle has a touchscreen, but lacks the high-DPI screen of the Kindle Paperwhite. Battery life remains at 'weeks', although as usual Amazon haven't nailed this down with any particular precision.
The current Kindle lineup now looks like this:
Kindle
White
Black
£59 (with ads)
£69 (no ads)
July 20th
Kindle Paperwhite
White
Black
£109 (with ads)
£119 (no ads)
June 30th
Kindle Voyage
Black
£169 (no 3G)
£229 (with 3G)
Now
Kindle Oasis
Black
£269 (no 3G)
£329 (with 3G)
Now
It's a sensible move from Amazon, and if you're looking to pick up an e-reader then it makes a lot of sense to wait for the upgraded model. Of course, Amazon are also happy to sell you the older version if you don't want to wait.