8.6
MacBook 2016
May 5th, 2016
What does MacBook 2016 do to differentiate itself from other Macbooks? Well, it's got some different colour variations including gold, silver, Space Gray, and Rose Gold (a metallic pink, which is the newest addition). Below we've rounded up some of the best MacBook 2016 reviews from around the web:
7
Reviewer: Matt Safford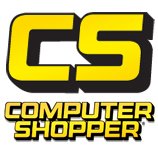 "Apple's updated MacBook gets a performance boost thanks to Intel's updated Core M chips. It remains impressively slim, with an excellent screen, but we still want more than that one USB port."
---
8

Reviewer: Richard Tanner
"The 2016 MacBook is much the same computer as that of last year in most respects, but it's more powerful and a little longer-lasting.
Those in possession of a 2015 MacBook will find little reason to upgrade – unless they have a particular liking for Rose Gold, that is."

---
8
Reviewer: Kane Fulton

"If you do decide that Apple's mini marvel for you, buying this year's MacBook is less of a risk than getting the previous version. With faster
internals, it's capable of zipping through lesser-demanding tasks without complaining and leaves you with more confidence when slinging it into a bag to take on the road."
---
8.5
Reviewer: Lauren Goode

"For Apple laptop lovers, obsessed with a certain design aesthetic, who are willing to ignore the inconvenience of a single port, and who aren't put off by the price, the new MacBook won't be a tough sell. At all. Sometimes when we buy a new consumer product, we buy into the possibilities of the product rather than its capabilities, and this is one of those times. But for most people? I'd wait to see what's coming down the pipeline."
---
9
Reviewer: David Pierce.
"The world is ready for a beautiful, thin, light laptop with a great screen, a weird keyboard, and exactly one port. It's an online world. People work in too many places, in too many ways, to need accessories and outlets and adapters. This may not be the laptop the world is ready for, but the MacBook is the laptop it needs."

---
Shop for MacBook accessories >