A rundown of the best iPad Pro 9.7 cases with pencil holders…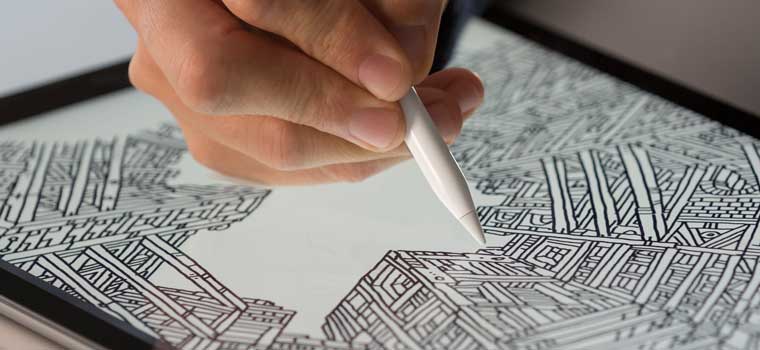 Now, there's only one thing better than an iPad Pro 9.7 and that's an iPad Pro 9.7 with an Apple Pencil!
If you're looking for a case that will not only hold and protect your iPad but also your Apple Pencil, then look no further as we've shortlisted our favourite iPad Pro 9.7 cases with pencil holders, starting with (and in no particular order) the…
---
UAG Rugged Folio Case
Available in Magma (Red), Cobalt (Blue) and Black (Black)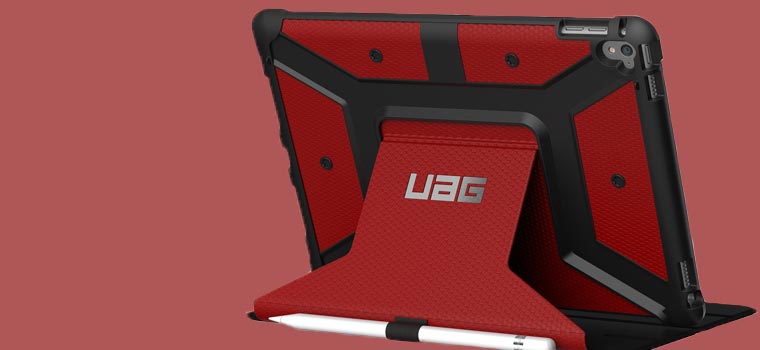 Whether you're about to climb Kilamanjaro or are just really really serious about protecting your iPad (and who wouldn't be!) then the UAG Rugged Folio is the case for you.
With a tough outer shell and highly protective honeycomb composite interior it will protect your iPad Pro 9.7 against any knocks, drops and scratches. Plus it has a unique water-resistant skin so not matter how much water you spill on it your iPad will remain protected.
---
SwitchEasy CoverBuddy
Available in Clear, Smoke Black, Solid Black and Rose Gold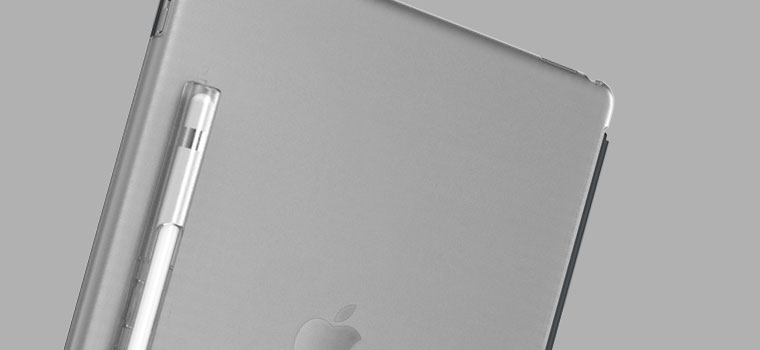 This super smooth, slimline case offers stylish protection for your iPad Pro 9.7. Adding just 3.6mm to your device, it's a barely-there case that doesn't compromise.
The folks at SwitchEasy have employed innovative design features to create a case that's highly functional. With a secure Apple Pencil holder that also doubles-up as a prop stand and 100% compatibility with the Apple Smart cover and keyboard.
Your Apple Pencil will be encapsulated in its own individual casing, ensuring its always to hand when you need it and fully protected when you don't.
---
Griffin Survivor Slim
Available in Blue/Black and Black/Black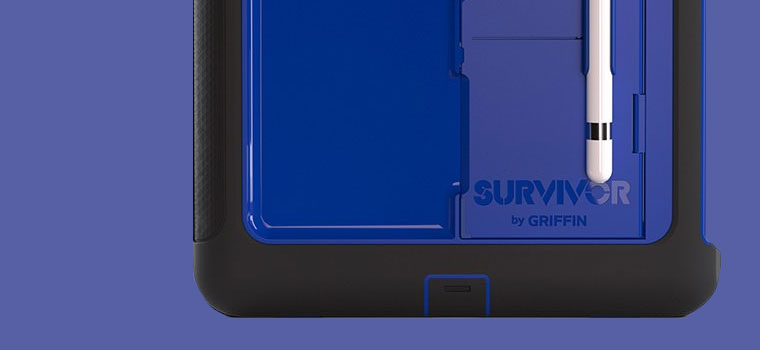 The Griffin Survivor Slim is a premium case for a premium device.
These iPad Pro 9.7 cases with pencil holders offer multi-layered, rugged protection for your device. They're made to UK and US military standards and can protect your iPad Pro 9.7 in even the most extreme conditions.
Built from a shatter-resistant polycarbonate frame clad in rugged, shock absorbing silicone, these cases can protect against dirt, sand, rain, shock, vibration and a plethora of other hazards.