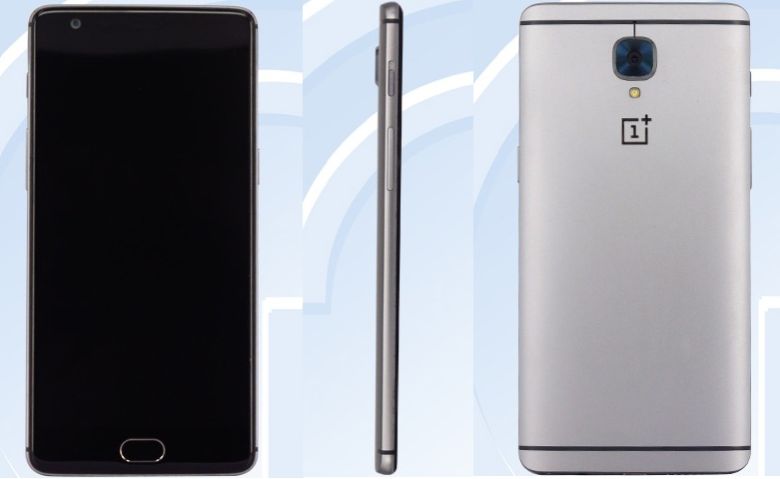 The OnePlus 3 is coming soon! We posted last week about the appearance of an official render of the device, which was theorised at the time to be a decoy (given that it was provided by an official OnePlus representative). Now, it seems that it was just a marketing measure, as the phone pictured in the render closely matches reports by Chinese government agency TENAA, shown above. Here's what we know so far – including the phone's specs, features and release date.
Design & features
The new photos do give us a better view of the phone than the original release, showing off the front, back and right side of the phone. The OnePlus flagship has dropped the much-vaunted Sandstone design of its predecessors, with a move to aluminium. The look is along the same lines (quite literally) as the One 10 and (to a lesser extent) the iPhone, although the OnePlus 3's camera lens looks larger and the flash smaller.
We can see a large fingerprint reader / physical home button on the front, with a moderate-sized front-facing camera, sans flash, in the upper left corner. The side view shows the iPhone-aping quiet mode switch on the right hand side, atop a volume rocker. The protrusion of the camera module is also evident here, measuring a millimetre or so beyond the phone's 7.3mm frame. The phone's weight is also listed at 160 grams, which is 15 grams lighter than the OnePlus 2. These factors have also made the battery less capacious, at just 3000mAh.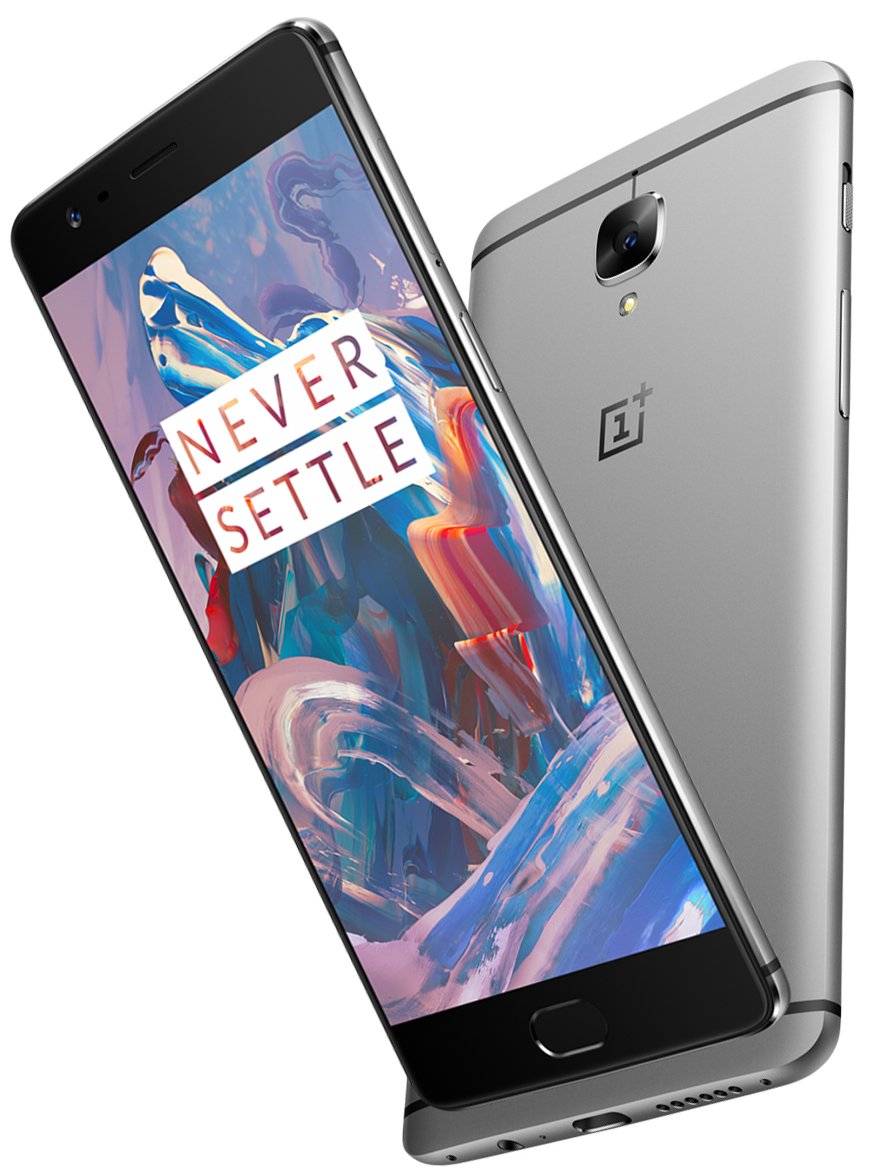 Specifications
The other specifications are as previously rumoured. A Snapdragon 820 processor is the phone's beating heart, backed with 4GB of RAM and 64GB of internal storage. The camera on the back is a 16-megapixel unit, with an 8-megapixel front-facer. The phone runs Android 6.0.1 Marshmallow, with the OxygenOS suite of alternations and improvements. Finally, USB-C is expected to return, as is NFC.
Release date
The OnePlus 3 is scheduled to be released on June 14th, according to an over-zealous customer service representative. There's been no official word as of yet, but I'd pay close attention to your news feeds around this date if you're interested in picking up a new OnePlus phone! And if you're not fussed about getting the latest and greatest, you might be interested to hear that all OnePlus models have gone on sale in anticipation of the new model.
Let us know what you think of the OnePlus 3 in the comments below.