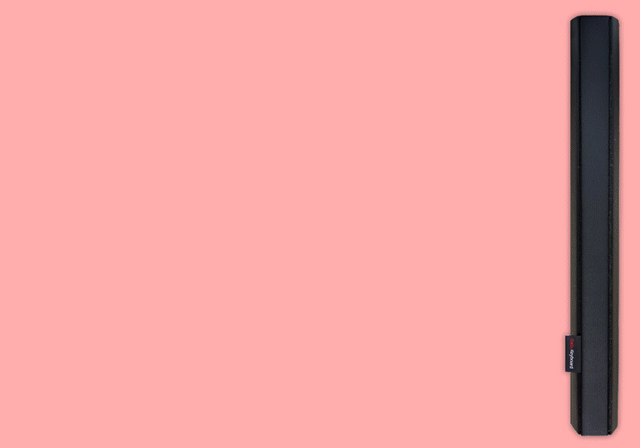 Last year, the mobile world was rocked by the release of LG's Rolly Keyboard. As the name suggests, this Bluetooth keyboard rolled up, row-by-row, into a square. That was awesome for portability, and made the Rolly Keyboard a lot easier to keep in your pocket than your average keyboard. This week, LG have announced the long-awaited, oft-rumoured followup: the Rolly Keyboard 2. Here's what we know so far — including the UK price!
The new Rolly Keyboard 2 comes with five rows of keys, causing it to roll up into a pentagon instead of a square. This means you have a number / function row at the top, which is handy for skipping songs and filling in spreadsheets. It also means that the Rolly Keyboard 2 physically rolls better than its predecessor, although this is of little practical use.
The new Rolly Keyboard comes with a pair of little arms too, allowing you to prop up your smartphone or tablet while you're typing away. This is still a somewhat rare feature for Bluetooth keyboards, and it's a nice touch for a mobile-focused keyboard.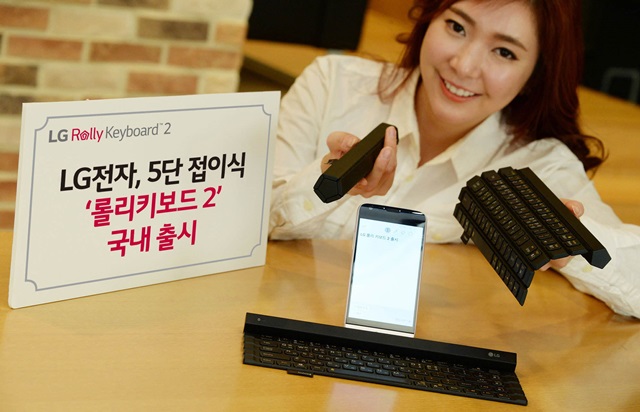 The keyboard has a key pitch of 17mm, a similar measurement to standard membrane and mechanical keyboards, ensuring you don't have to re-learn your typing style to write with speed and accuracy. The ABS keycaps are light and durable too, making typing pleasant and the keyboard long-lasting. The entire unit only weighs 160 grams, making for an easily portable product.
The Rolly 2 is powered by a single AAA battery, which provides three to four months of use, so you won't need to recharge it nearly as often as your phone or other Bluetooth accessories.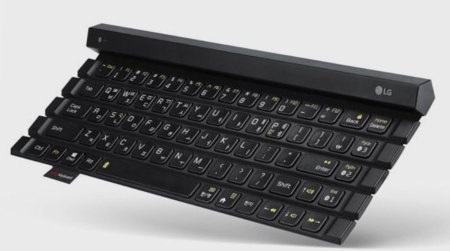 The Rolly Keyboard 2 is on sale in South Korea for approximately $110, and we're happy to announce the UK price as well: £90. We've put the Rolly Keyboard 2 on pre-order, so if you'd like a uniquely awesome keyboard, then check out the button below!
Order the LG Rolly 2 Bluetooth Keyboard >
Thanks for checking out the article, and be sure to let us know what you think of the keyboard in the comments below! Have a good weekend too — peace!