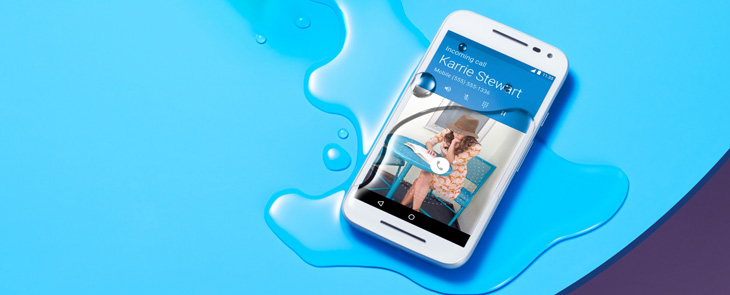 The third-generation Moto G is one of the best budget phones on the market, combining a durable design with slick software and outstanding internals. It only comes with a few limitations: 8GB of internal storage and 1GB of RAM. Today, we're happy to announce the SIM-free release of an upgraded version which eases these pain points, thanks to the inclusion of 16GB of storage and 2GB of RAM!
Shop now for the upgraded Moto G >
A durable, beautiful design
If you haven't heard much about the third-generation Moto G before now, let's have a quick refresher to get you up to speed, starting with the phone's design. The Moto G feels much stronger and looks better than its predecessors, thanks to the inclusion of a metal frame and a metal sandbar element on the rear, where the camera, flash and Motorola bump are housed. The design is actually rated IPX7 for water resistance, meaning it can withstand immersion in water for up to 30 minutes. It's not full waterproofing, but it can mean the difference between surviving a dunk into the sink or ponying up for a new smartphone. The screen is protected with Gorilla Glass 3 for excellent anti-shatter protection.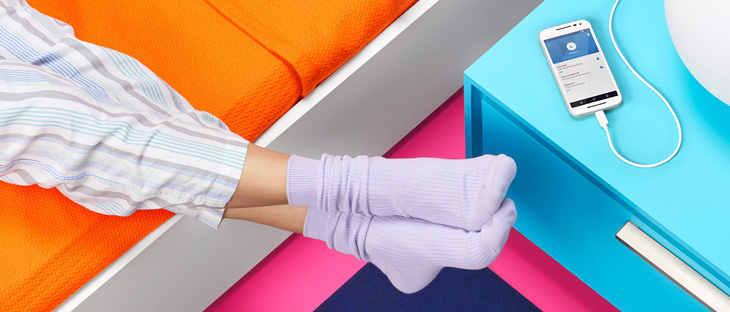 Surprisingly powerful hardware
The Moto G started out life a little underpowered, but Motorola have continued to add performance with each new iteration. The latest model is a strong mid-range phone as a result, complete with a 5-inch 720p display that comes close to Apple's expensive iPhone 6S. Inside, you'll find the 2GB of RAM and 16GB of expandable storage we mentioned earlier, backing a powerful quad-core Snapdragon 410 processor. There's a 13MP camera on the rear, and a 5MP front-facer too. All of this is powered by a sizeable 2470mAh battery, keeping you going all day.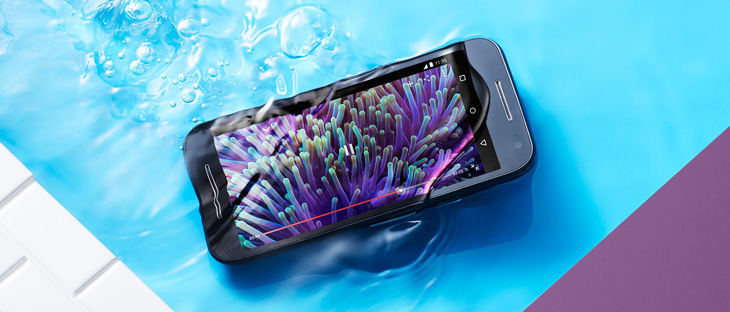 Clean, fluffy Android Marshmallow
The final piece of the puzzle is the inclusion of the latest version of Android, 6.0 Marshmallow. When this upgrade hits later this month*, you'll be on more recent software than most flagship phones, and you'll get the benefit of features like Now on Tap to quickly pull up related info and actions from any app. Doze is another great feature of Marshmallow, maximising battery life during standby. Everything is slick and lag-free, with Google's clean Material Design providing the perfect backdrop.
In stock now
The upgraded, SIM-free third-generation Moto G is in stock now at Mobile Fun. To pick up this brilliant phone for yourself, check out the product page linked below! You can also find the 8GB versions if you're on a tight budget, but I really would recommend the 16GB version?—?having double the space really makes using a modern smartphone easier and more enjoyable.
Shop for the upgraded Moto G 3rd Gen >
Shop for Moto G 3rd Gen accessories >