Update: The new Gear S2 Classic models are now available for pre-order at Mobile Fun! Choose Platinum or Rose Gold.
Samsung is a titan in the world of consumer electronics, so it's no surprise that it's had a lot to show off at CES this year. Here are some of the highlights — including a portable Windows 10 tablet, a slick Chromebook and two gorgeous additions to the Gear S2 lineup.
See More: 'Shop our phones, gadgets and accessories – as seen at CES 2016'
Galaxy TabPro S: A Windows 10 take on the Pixel C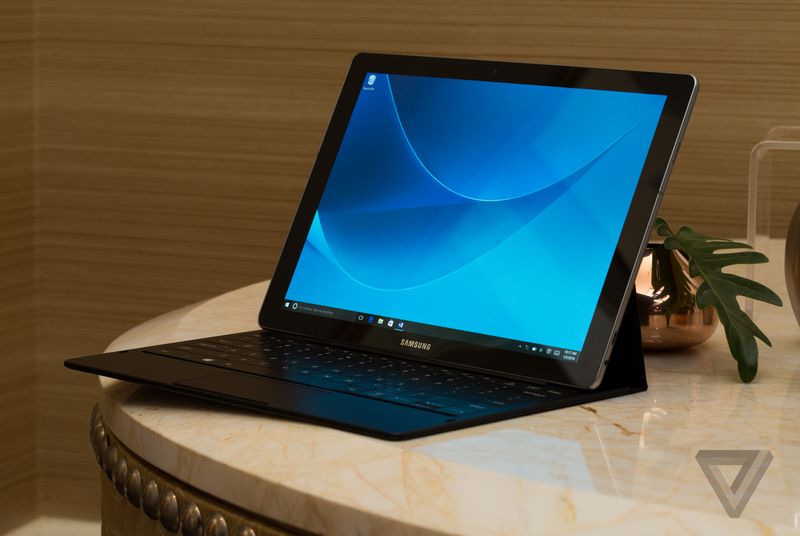 The coolest new product Samsung announced was the Galaxy TabPro S. This is the first Samsung tablet to run Windows 10, and comes with a now-traditional package of tablet plus slim keyboard cover. The fanless tablet is lighter and less powerful than Microsoft's Surface Pro 4, putting it in the same kind of category as the Google Pixel C, but it has a more advanced OS for multi-window work. It has fewer ports than the Surface Pro, but the inclusion of USB-C at least means adapters for almost any device can be used. The 12-inch Super AMOLED display is crisp and bright, and sits atop an Intel Core M processor, 4GB of RAM and 128GB of storage. It'll go on sale from February, with pricing yet to be confirmed.
Chromebook 3: a lighter, longer-lasting Chrome OS laptop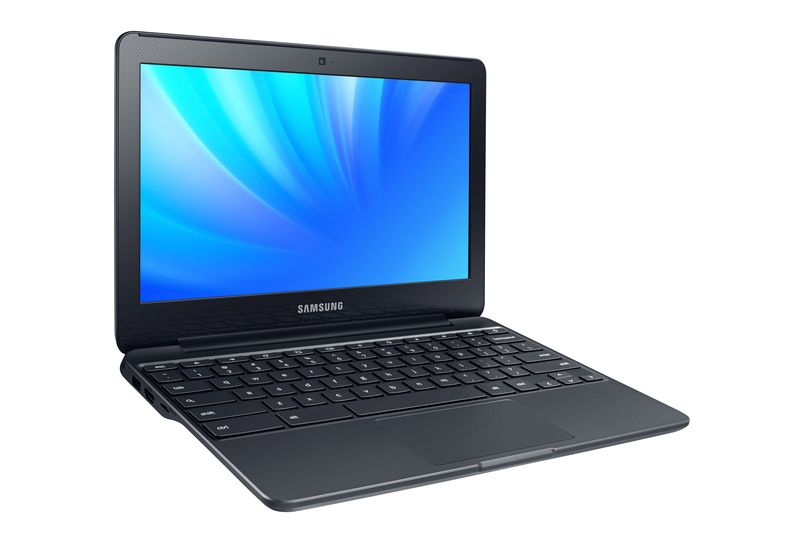 Samsung returns to the world of Chrome OS with its latest laptop, the Chromebook 3. The new machine has a small 11.6-inch HD display and an Intel Celeron N3050 processor, and comes in 2GB and 4GB RAM variants. The budget model has 11 hours of battery life, up 2.5 hours from its predecessor, and has a reinforced metal body for increased durability even splash protection. The laptop will be released early this year, although specifics haven't yet been announced.
Notebook 9: super light and slim laptops debut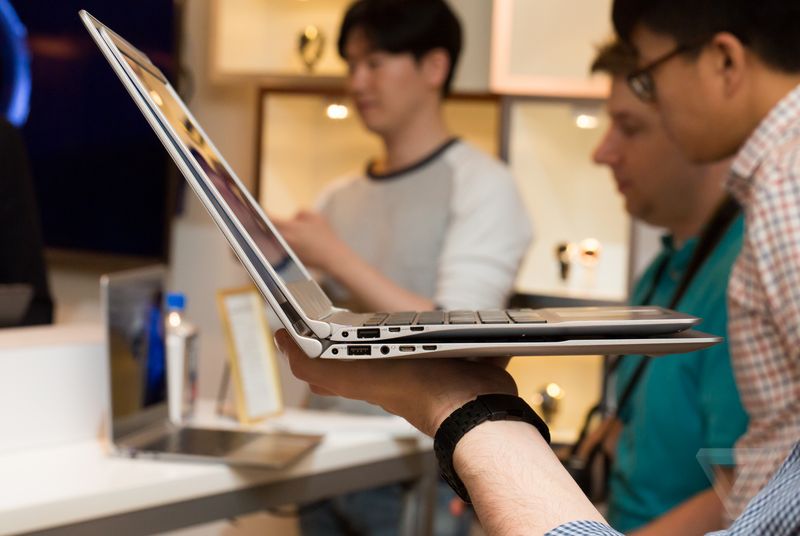 Samsung unveiled two new super skinny laptops at CES, 13-inch and 15-inch models of the Notebook 9. The laptops are light—just 0.84kg for the smaller model—yet reasonably powerful, with Intel Skylake Core processors, up to 8GB of RAM and up to 256GB of solid state storage. The largest limitations appear to be battery life and screen resolution; the laptops' batteries only last about four hours and sport 1080p displays. Still, at a mid-range price point these stylish machines could definitely find popular appeal when they go on sale later this year.
Gear S2: Classic in two new materials and iOS support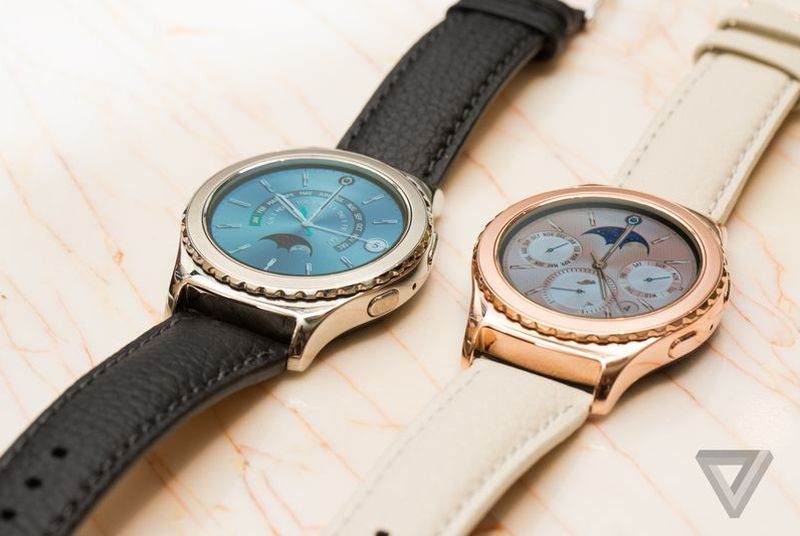 The Gear S2 is a well-designed and good looking smartwatch, and this week Samsung announced a few new desirable details. The Classic model will soon be available in two new finishes: 18K Rose Gold with an ivory leather band, and a platinum-plated model with a black leather band.
Update: The new Gear S2 Classic models are now available for pre-order at Mobile Fun! Choose Platinum or Rose Gold.
Samsung also announced that the watch would soon support iOS, allowing iPhone users to receive notifications on their Gear S2. This should be deployed in January.
Conclusion
Thanks for checking out our look back at Samsung's CES announcements! Stay tuned for the latest information on their upcoming smartphone, the Galaxy S7, and more news from the CES show floor.
If you haven't already, check out our earlier CES coverage here.