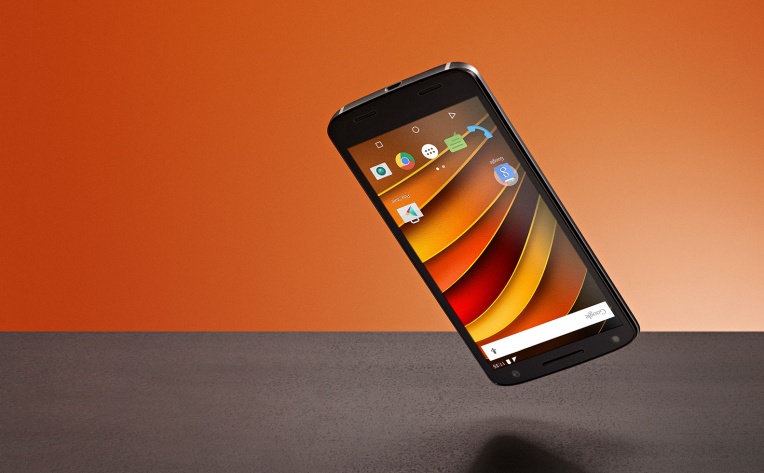 The 32GB Moto X Force has arrived at Mobile Fun! We're proud to announce that we have the lowest SIM-free price for the phone in the UK, at just £479.99. The phone is an absolute beast too, with a near-indestructible 5.4-inch 1440p screen, powerful specifications and a massive battery that provides a full 48 hours of use.
Shop for the SIM Free Moto X Force >
32GB or 64GB?
Of course, you could instead pick up the Moto X Force 64GB model for £534, but it isn't really an economical choice. After all, the Moto X Force has a Micro SD card slot, so you can add 32GB — or more! — of storage for a fraction of the price of that £55 upgrade.
For example, this 32GB Lexar Class 10 card costs just £15, leaving you with a spare £40 to play with compared to the 64GB model. Even a 64GB Samsung EVO Class 10 card costs only £25, giving you 50% extra space for £30 less than the Moto X Force 64GB.
If you really want to go nuts with storage, you can pick up a whopping 200GB Sandisk Class 10 card for £180. That's enough for a little over 11 hours of 4K footage, or nearly 2 days of footage if 1080p will suffice! The X Force can theoretically support Micro SD cards up to 2TB (2,000 GB!), so your kids will be able to use it in 2025 as a cool piece of retro technology and still have gobs of space… and thanks to that shatterproof screen, it will probably actually survive for that long, too!

The Moto X Force will arrive in stock later today, and should despatch tonight for orders placed before 6PM!
See all of our SIM-free phones >
Thanks for checking out the article and be sure to let us know what you think in the comments below!