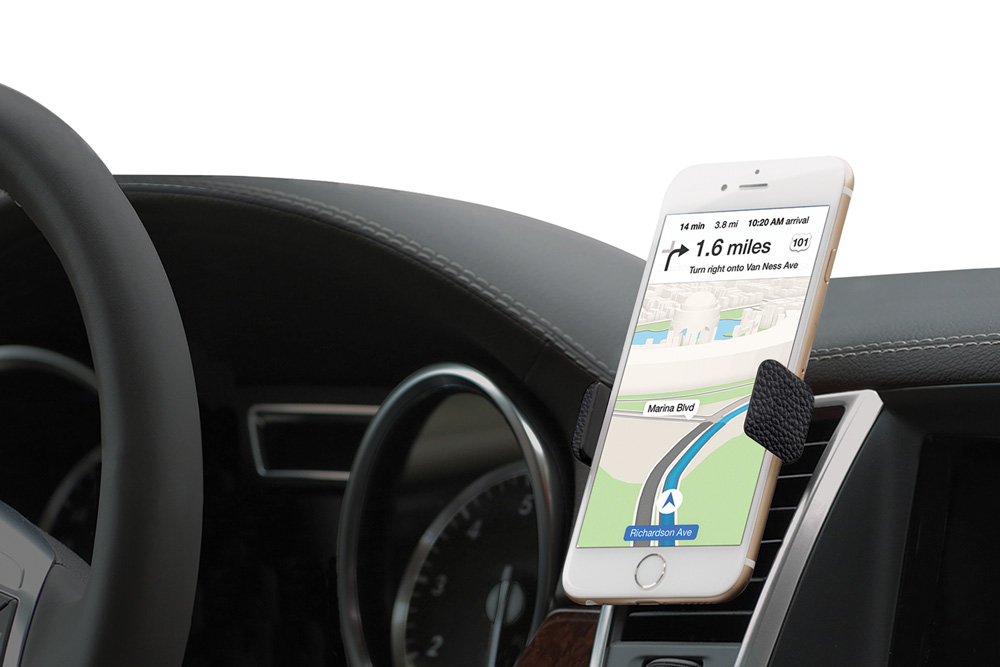 Kenu make one of our favourite smartphone car holders, the Airframe+. It's a super compact mount that expands to fit the biggest phones on the market, affixing them to any air vent in your car. Now, we're happy to announce that Kenu's latest model, the Leather Edition Airframe+, has arrived at Mobile Fun.
The Leather Edition is an altogether upmarket version of the standard Airframe+, providing a touch of style and heaps of utility to all kinds of vehicles. The Leather Edition keeps your smartphone clearly in view, but still manages to steal a bit of the spotlight with its classic leather design. The genuine leather in black is adorned with gold chrome, providing a posh home for your smartphone.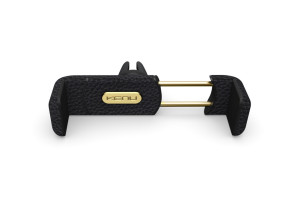 The Leather Edition is definitely a premium experience, but it doesn't come with a premium price. The new Airframe+ LE costs just £29.99 at launch, only £5 more than the best-selling plastic Airframe+. It's also compatible with a wide range of smartphones. Its spring-loaded steel mechanism allows it to fit smartphones with a width of 60 to 86 millimetres, or a screen size of up to 152 millimetres (6 inches).
The Airframe+ is one of our customers' favourite car holders too. It currently holds a strong 90% rating on the basis of over 450 reviews, with reviewers praising its portability, strong grip and near-universal compatability. Another strong point is the fact that this car holder will work with all but the thickest cases (on all but the widest phones), so you don't have to deal with the fuss of taking your case off every time you want to put your phone in your car.
The Airframe+ also allows easy access to audio and power cables once installed, thanks to its minimal design. The Airframe+ is also pocket portable, and can even double as a travel stand when you insert any card from your wallet or purse into its rotating clip. That's brilliant for watching videos while you're on a train or aeroplane, and it works in both portrait and landscape orientations.
The Airframe+ Leather Edition is one of the few car holders that actually adds to the look of your vehicle; it looks great with or without a smartphone held within its trusty jaws. To order it, please visit the link below!