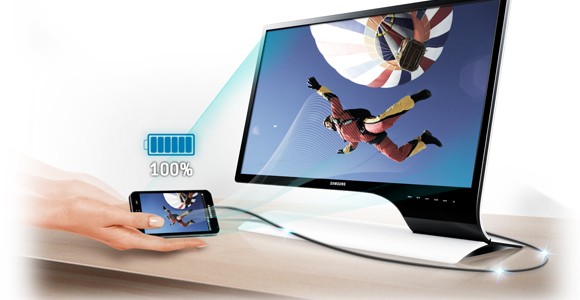 The HTC One M9 is the latest and greatest smartphone to be birthed from HTC's great factories on the Pacific Rim. As you'd expect, it contains a lot of advanced technology, including some ways to mirror your phone's display on your television. This is great for watching YouTube videos or Netflix on the biggest screen in the room, while still having the convenience of choosing what to watch on your phone.
While there are several wireless possibilities, we recommend a wired solution to ensure the highest quality and the easiest setup. These use MHL cables, also known as HDMI adapters as they connect your phone to your TV's HDMI port.
Here's how it works
These special adapters are normally called HDMI or MHL adapters, and they're quite simple.
One end of the adapter plugs into your phone's micro USB port.
An HDMI cable connects another end of the adapter with your TV, projector or monitor.
Finally, a USB cable connects the adapter and a power source – typically a USB AC adapter, or a USB port on a TV or computer. If your TV has a special MHL HDMI port, then this isn't needed.
Once you have everything connected, your screen will automatically be mirrored onto your TV. Then you can play music, play a video from YouTube or Netflix, or just surf the web. Everything that is on your screen will also be shown on your TV.
Which MHL adapter should I choose?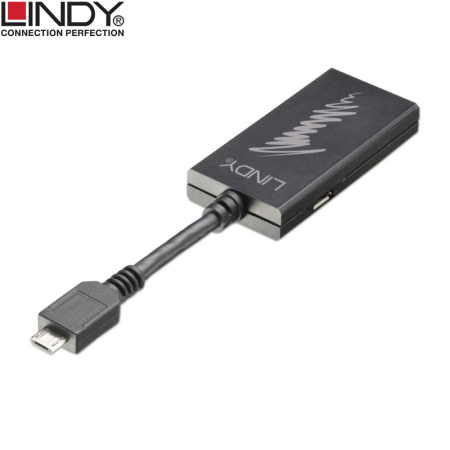 There are a couple of HDMI adapters compatible with the HTC One M9 on the market. The newer adapters are backwards-compatible with earlier models, so your decision is down to this – do you need 4K support and faster charging?
If you do, then the most recent Lindy MHL 3.0 adapter is ideal, providing full 4K (3840 x 2160p at 30Hz) support and up to 10 watts of charging power. If you're not using a 4K TV, you'll still be able to use 1080p and 720p output modes.
Otherwise, the cheaper Kanex MHL 2.0 adapter will meet your needs, topping out at 1080p (1920 x 1080 at 60Hz) and up to 5V of charging power.
What about wireless options?
Of course, sometimes a wireless option can be preferable. One of the best (and simplest) is called Miracast, which was added to most Android phones a few years ago. If your TV supports the protocol, then it's a simple case of selecting the device mirroring input on your TV, and then activating screen mirroring from Settings > Wireless & Networks > Media Output on your One M9. You'll be asked to select your TV from a list; once you click on it your screen will be mirrored on your TV.

Not all TVs support Miracast, but it's simple enough to add that capability using an HDMI dongle. For example, the iconBIT Toucan Omnicast plugs into your TV's HDMI port, and then will appear as an option for screen mirroring. Not bad for £30 – a fair bit cheaper than getting a new smart TV, that's for sure!
Any questions?
If there's anything we haven't answered for you, let us know! You can leave a question in the comments below, or speak to us on Twitter @mobilefun.