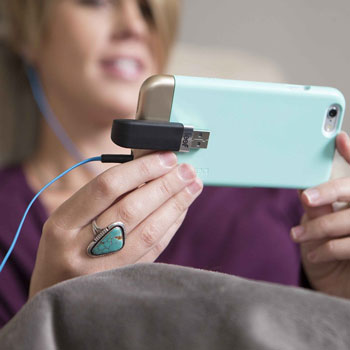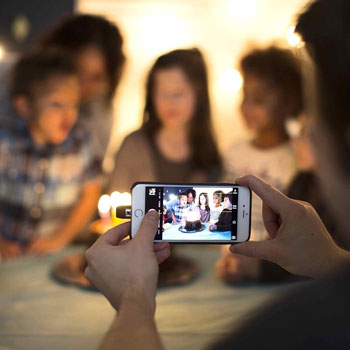 Want an easy way to add storage to your iPhone, iPad or iPod? The Leef iBridge is a useful USB drive that plugs into your iOS device's Lightning port, letting you copy files between iOS devices or a computer. Copying movies, music or photos between two iOS devices has never been easier or faster!
You can also use the iBridge to access files already copied onto it. For example, you could copy downloaded videos, music or photos to the drive from your PC, then play them directly on your iPhone without needing to copy them over first. Whether you're on a long flight or a family road trip, with the iBridge you'll be able to take your entire music or movie library with you without taking an extra megabyte of space on your iPhone, iPad or iPod.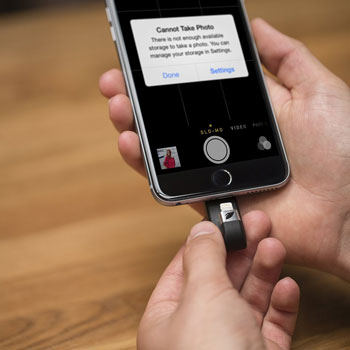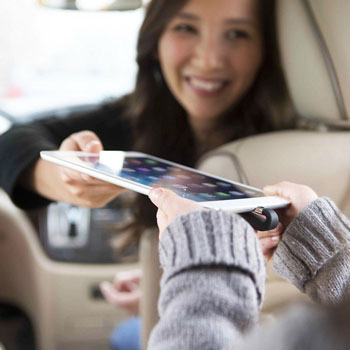 You can even take photos and videos directly to the iBridge. This is brilliant for long photography sessions, or taking pictures even when your iPhone's internal storage is already full.
The iBridge has a unique J shape that lets it curve around even the bulkiest cases, ensuring that it's fully case-compatible. There's also a cap that covers both ends of the iBridge, ensuring that these remain clean – they really have thought of everything here!
The Leef iBridge is available in 16GB and 32GB sizes, and is in stock right now. To place your order or see more information, please visit the product pages linked below:
You can also find more ways to increase the storage space available to your iPhone with our expandable iPhone 6 storage guide.
I hope you've found this article interesting. Please let us know what you think in the comments below, or write to us on Twitter @mobilefun!