Want the best parts of the Google Nexus experience on any Android phone? Here are five must-install apps that Google have unleashed on the Play Store for all recent Android phones to enjoy.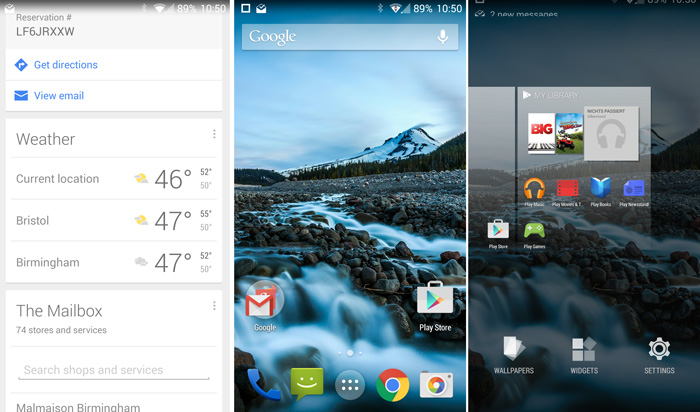 It all begins with the Google Now Launcher, which first appeared on the Nexus 5 and is now available for Android 4.1+ devices. The launcher is easy to use and includes Google Now as a pane to the left of your first home screen. The Google Now Launcher also supports transparent bars top and bottom if you're on a sufficiently advanced version of Android, which makes your home screen look much more expansive.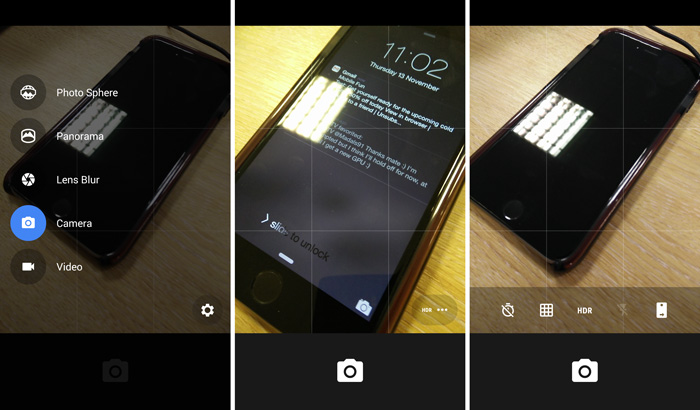 Next up is Google's Camera, which is available to Android 4.4+ devices. The Google Camera appears simple at first, with a big viewfinder, a big shutter button and a small button to see some additional options. If you swipe in from the left though, you'll see two interesting modes among the usual suspects: Photo Sphere produces a 360 degree photo like you'd get on Street View and Lens Blur mimics the effect of a narrow depth of field. The app launches quickly and is easy to use, too.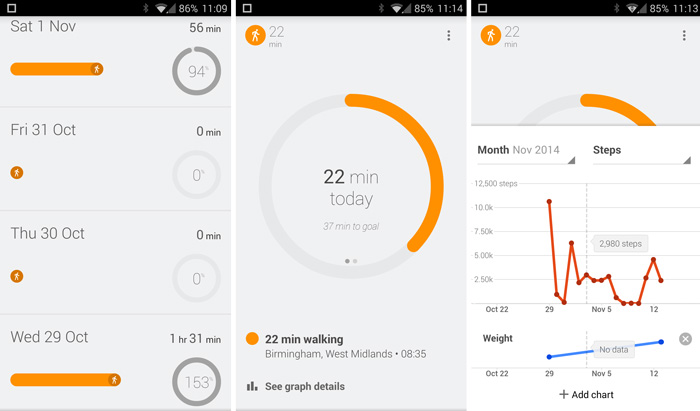 Google Fit is a slick fitness app for Android 4.0+, which works particularly well with Android Wear devices. The app tracks steps, weight, activity and other stats, whether from a smartwatch or your device's own sensors. You can also sync information from apps like Runtastic, Runkeeper and Nike+. That list of supported apps should continue to expand in the weeks to come as more developers get on board. The eventual idea is for Fit to be the home of all health information on your device, with information coming in from all of your fitness apps, trackers or smartwatches.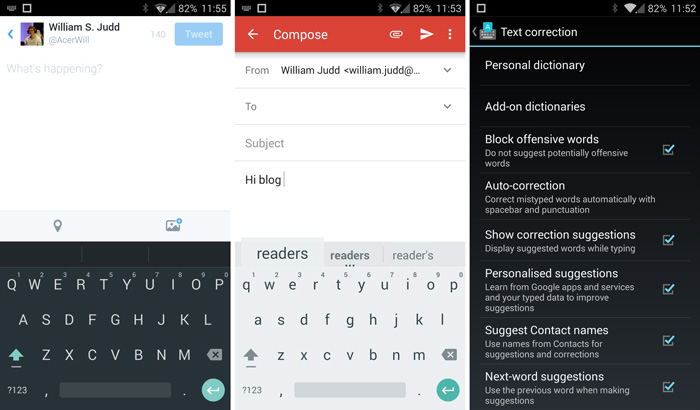 Google Keyboard is the very first app I install on all non-Nexus Android 4.0+ devices. It's a replacement keyboard with a reasonable amount of customisability and gesture typing – you can swipe from letter to letter to quickly construct words with exceptional accuracy. If you like Swype or Swiftkey, then this is a really nice lightweight alternative. The latest version includes two sweet Material Design themes, too.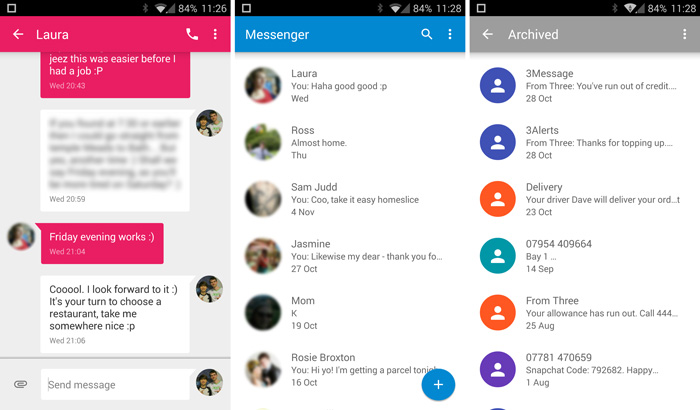 Our top recommendation is still hot off the presses: the standalone Google Messenger app. This SMS client has a beautiful Material Design look, with different colours for each contact based on their profile picture (or just their name). The app is quite straightforward; you can send SMS and MMS messages, archive unwanted messages, get delivery reports and all that jazz. It's a great-looking app, and it's available to Android 4.1+ devices right now.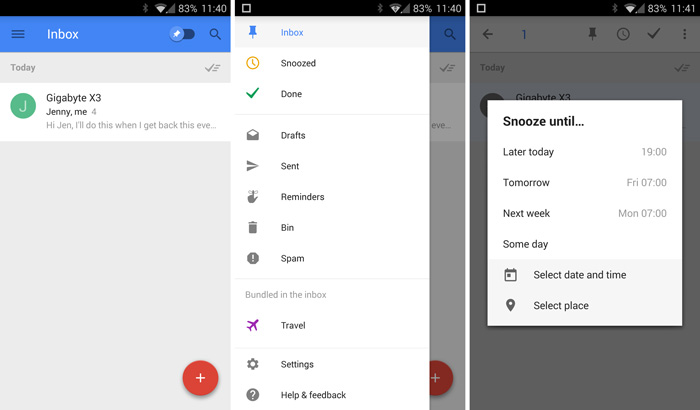 Here's a bonus app which isn't really part of the usual Nexus loadout, but does look great and come from Google themselves. It's called Inbox and it's a modern remake of Gmail. That means being able to snooze emails to hide them until a certain time, pin them to keep them on top, or set them as 'done' to essentially archive them. The interface is Material Design, with nice animations throughout and plenty of white space where necessary. You'll need an invite to access the service, which you could ask me for in the comments or request from Google directly by emailing inbox@google.com.
Conclusion
I hope you've found these recommendations helpful! Please feel free to make your own recommendations below, or speak to us on Twitter @mobilefun. Thanks again and have a good one!