If you're looking to get a tablet, one of the first decisions you'll need to make is choosing an iPad or an Android tablet. While the iPad was the only real choice several years ago, nowadays both the iPad and Android tablets have evolved considerably. In this article, we'll show you the strengths and weaknesses of each platform – as well as a few recommendations on the best iPads or Android tablets to buy. Let's get started!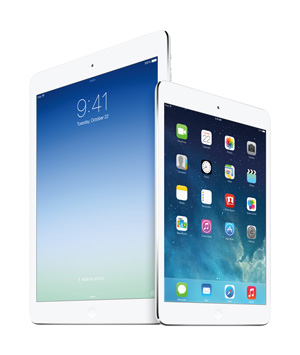 iPad: Strengths
Largest range of accessories and apps
Easy to use
Well designed, inside and out
So – the iPad. It's the quintessential tablet, and its popularity is one of its greatest strengths. It means you'll find a wide range of iPad accessories, from iPad cases and covers to chargers, screen protectors and stands. You can find accessories to fit pretty much every need and every style. With only two models – iPad Mini and iPad Air – to be released recently, an entire industry can work easily to support them.
The same popularity also makes the iPad the biggest target for app developers, allowing them to finetune their apps to suit the iPad and make the very best use of its screen and capabilities. That translates into better apps, and more of them.
Apple have always tried to make their products easy to use, and that continues with the iPad. The Apple tablet is simple in places, but that ensures that there's little that you quickly won't learn how to do. Even complex tasks like cloud printing are presented well, making it easy to get things set up properly.
Finally, the iPad is well designed, with powerful hardware and a stylish look. The tablet's processor and GPU are regularly listed among the best in the business, and the battery life of the tablet is considerable too. The iPad is also good looking, with a slim metal design that feels solid and dependable in your hands. The most important strength of the iPad is its display though, which is generally pixel-dense, bright and well-calibrated. 
iPad: Weaknesses
Little customisation
More expensive
Of course, there are downsides to Apple's approach. The simplicity they have wrought means that more advanced controls are hidden or not present at all, leaving the operating system far less customisable than its peers. Apple's tight control of their app store also allows them to remove apps they find objectionable, particularly those on questionable moral or legal ground.
The iPad's premium materials and hardware command a premium price, making the iPad more expensive than similarly equipped Android tablets. Additional storage is also costly, with a 32GB model costing £80 more than the 16GB option – and there's no option to add more storage with a microSD card later.
iPad: Recommended tablets
If you're looking to pick up an iPad, there are only two real models to choose between: the iPad Mini with Retina Display and the iPad Air. The iPad Mini has a gorgeous 7.9-inch display, while the Air moves to 10.1-inches. Both tablets are well crafted out of aluminium, and boast good battery lives in addition to their well-tuned screens. The iPad Mini is the better choice for portable use (with one hand), while the iPad Air makes a better tablet for keeping at home (with two hands).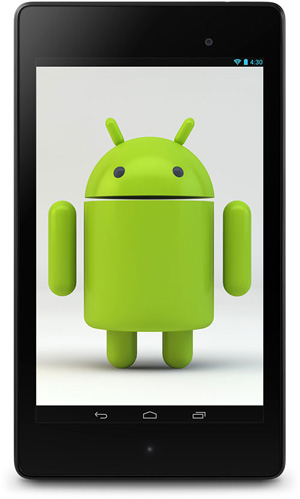 Android: Strengths
Wide range of tablets to suit any need (including low price)
Deep customisation possible
The strength of the Android operating system for tablets is breadth and depth. In almost any attribute you can name – dimensions, speed, capabilities, camera, price – there will be tablets that hit every point on the range. Sony produce a range of powerful, waterproof tablets with good cameras. Samsung opt for slim workhorses, many with styluses built in. Amazon have a range of high-performance tablets, tied into their own ecosystem, for a low price. These are just the tip of the iceberg; with sufficient time you should be able to find an Android tablet to fit any requirements.
You also have a lot of choice with an Android tablet after you've purchased it. It's possible to buy microSD cards which will extend your available storage cheaply, and there are a decent range of other tablet accessories available too. While there aren't as many third-party accessories available as there are for the iPad, that means tablet makers like Samsung and Motorola often produce an excellent first-party range.
Customisability is another advantage with Android. It's often possible to make deeper changes than on iOS, and there's also the option to install a new variant of the Android operating system (like CyanogenMod) that will allow you even greater control. There are very few questions you can ask that start "Can I…" that end "No."
The final advantage to Android is often price. Google and Amazon are well known for their low-cost tablets that still deliver an excellent experience with good hardware; their content-first strategies mean that they're willing to sell tablets at a loss so you use their stores for apps, music, videos and books.
Android: Weaknesses
Some Android tablets are poorly designed inside and out
Less apps truly optimised for tablets
As we saw with the iPad, there's a definite trade-off between simplicity and customisability. The average Android tablet errs towards customisability, which can be overwhelming.
There's also a high amount of variability when it comes to the design of Android tablets, in terms of both software and hardware. Many Android tablets – including barebones Android found on the Nexus series – are well designed and look good, but there are also many tablets saddled with confusing interfaces, poor designs and underpowered hardware.
The final bugbear for Android is that of apps. You'll find some great tablet apps, but lazily designed, stretched out mobile phone apps are still relatively common. The large range of Android devices also makes it harder for developers to optimise their apps, so you may find you're arbitrarily unable to install apps if you aren't using a well-known device.
Android: Recommended tablets
Google make some of the best Android tablets, which come with a clean version of Android, good hardware and an aggressive point. The most recent release, the Nexus 7, is a great choice with a sharp 7-inch display, good battery life and a simple, durable outward design.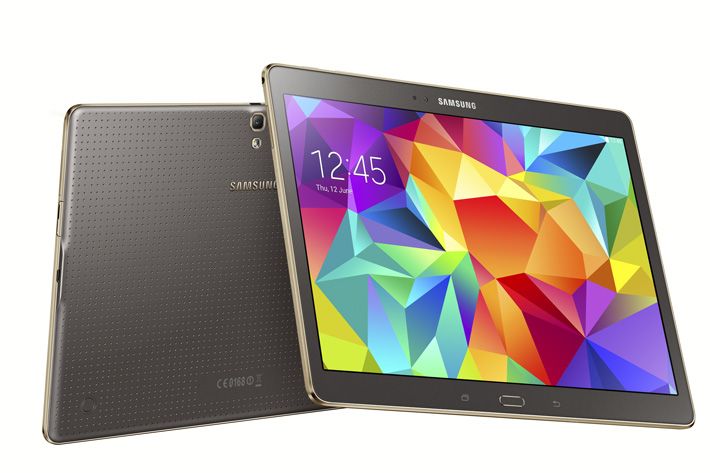 Samsung are the biggest sellers of Android tablets, thanks to a massive range of models, a host of software additions to stock Android and slim designs. The Tab S 10.5-inch tablet is the most recent, and offers a good battery life, a bright and beautiful screen, and a slim chassis.
Sony operate at the highest end of the Android market, with top-notch screens and cameras and stylish waterproof bodies. The Xperia Z2 Tablet is a good example of their approach, with a squared-off waterproof body, good screen and relatively untouched version of Android on board.
Signing off
Thanks for checking out the article – we hope it made it easier for you to choose an Android or iOS tablet! If you have any questions or comments, then please leave them below or speak to us on Twitter @mobilefun.