The beginning of September is looking like a massively busy period, as the IFA trade show kicks off and almost every major mobile company has an event planned. Scores of smartphones and smartwatches will be announced here, and most will start shipping later in the month.
For this reason, right now is the worst possible time to buy a phone or smartwatch–wait until these releases are out of the way, and then reap the benefits of lower prices or newer devices on the market in late September and October.
Don't believe me? Just have a look at what's coming in September:
Smartphones*
Samsung are releasing the Galaxy Alpha and the Galaxy Note 4. Motorola are releasing the Moto X+1 and Moto G2. Sony are releasing the Xperia Z3, Z3 Compact and Z3 Tablet Compact. Nokia are releasing the Nokia Lumia 530, 730 and 830. HTC are releasing the One M8 with Windows and the J Butterfly. Chinese companies Meizu and Huawei are releasing the MX4 and Ascend Mate 7, respectively. Sharp are releasing the Aquous Crystal. Most importantly of all, Apple are releasing at least one new iPhone, the iPhone 6.
Smartwatches
September looks equally busy for smartwatches. Motorola are the biggest confirmed players here, with the eagerly anticipated Moto 360 set to launch. ASUS and LG have also teased new smartwatches for IFA, while Sony are rumoured to also be showing a watch at the event. Apple are the wildcard here–it's not known if they'll announce the iWatch at their September 9th event, but if they do then it'll be massive.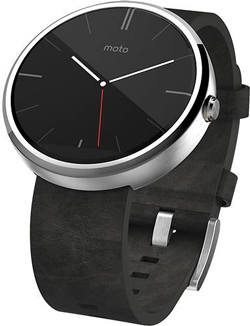 Press Events
Here's a breakdown of all announced or heavily rumoured events:
September 2nd
Meizu (MX4)
September 3rd
Samsung (Galaxy Note 4)
Sony (Xperia Z3, Z3 Compact, Z3 Tablet Compact, SmartWatch 3)
ASUS (smartwatch)
September 4th
Motorola (Moto X+1, G2, 360)
Nokia (Lumia 730, 830)
Huawei (Ascend Mate 7)
September 9th
Apple (iPhone 6, iPhone 6 Air)
Signing off
September is going to be an awesome time for mobile fans, and there's only one way to ruin it: by purchasing a smartphone or smartwatch just before its successor is announced. Wait if you can, and you'll find cheaper smartphones or newer models in a matter of weeks. My recommendation? iPhone 6 or Galaxy Note 4. But don't decide now – there will be a lot of excellent choices in the weeks to come!
*Not all of these phones will see European releases – the One M8 with Windows and Aquous Crystal have been announced for US markets. The J Butterfly and Aquous Crystal are launching in Japan. The MX4 and Ascend Mate 7 will launch in China. Still, it's possible to import these phones.